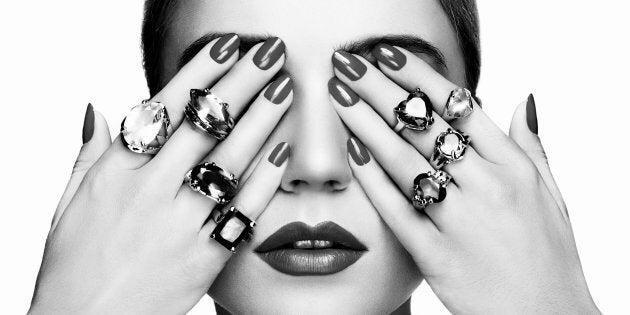 In the past few years we've become increasingly conscious about how our clothes are made, and the impact they have on the environment, so it was only a matter of time before our attention turned to jewellery.
A quick Google search will tell you that largely, the current production processes are dire for the environment, though thankfully, Pandora is one of the brands blazing a trail in its efforts for a more sustainable approach.
For a brand that produces 122 million pieces of hand-finished jewellery every single year, the past 12 months have seen the company open a crafting facility in Northern Thailand, a move aligned to its pursuit in becoming one of the most environmentally up-to-date jewellery companies in the world.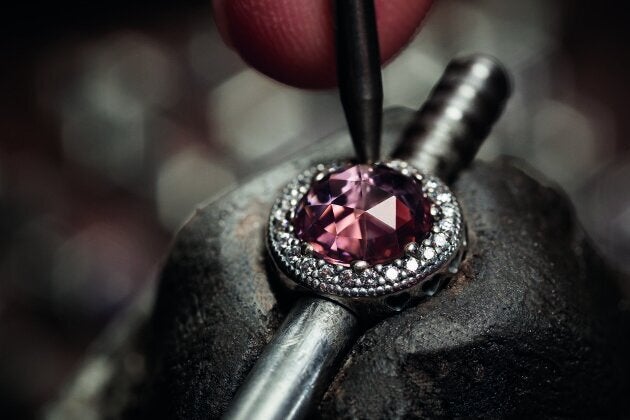 Are they using recycled materials?
First thing's first, ask the brand where the precious metals your jewellery is made out of comes from.
Why? Because an independent environmental study carried out for Pandora revealed the impact on nature can be reduced to less than five percent when using recycled gold and silver rather than the mined alternative.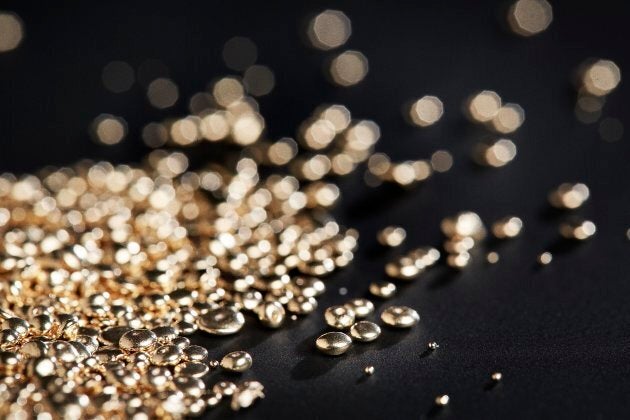 Currently, more than 90 percent of the silver, and more than 80 percent of the gold come from recycling. "By focusing on recycled precious metals and cubic zirconia, our impact on the planet is only a fraction of what it could be," Teilmann Petersen said.
The low share of silver and gold grains that are not from recycled sources originate from responsible refineries -- all of which are subject to strict third party inspections.
Does the brand have fair work conditions?
Nothing tarnishes a beautiful piece of jewellery like knowing it's been produced in sweatshop conditions.
"We're focused on creating safe, healthy, and attractive job opportunities in Thailand and elsewhere. In Thailand we operate with low accident numbers, competitive wages and benefits and low staff turnover of three percent," Teilmann Petersen said.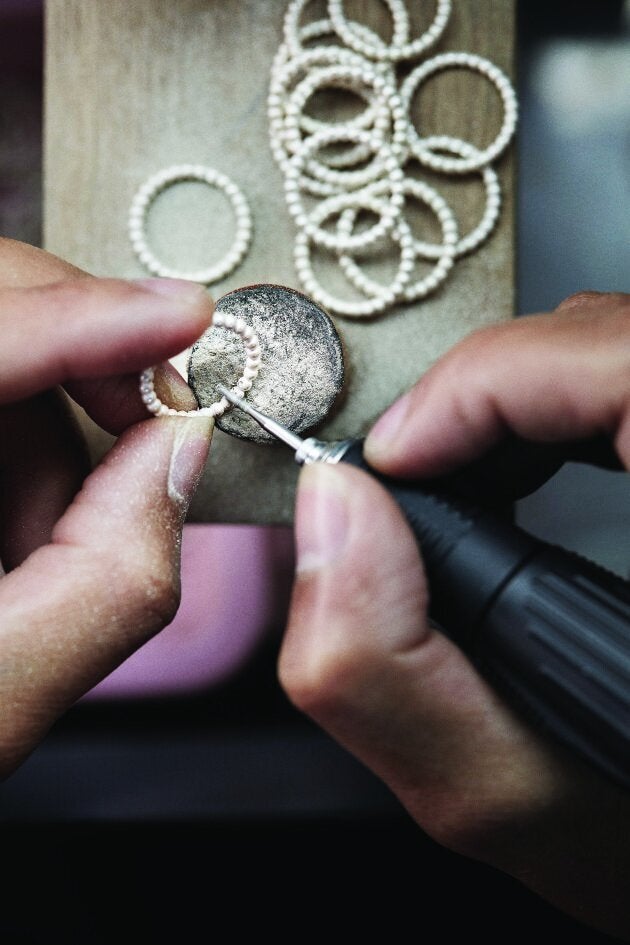 Are they certified with the Responsible Jewellery Council (RJC)?
Being a member means the whole-of-supply chain complies with the strictest standards within the industry, and that the brand is committed to implementing responsible business practices. You can learn more, and find out which brands are members here.
Going sustainable won't happen overnight
Sadly thanks to fast fashion, a move to a more environmentally friendly industry won't happen overnight. That said, it's important to look for companies that are taking measures to do the ring thing, and importantly are fully transparent.
"For Pandora, to use the term 'sustainable jewellery', it would require that the crafting of our jewellery would have no environmental impact. This is not the case today for any jewellery brand -- or any company that I know of," Teilmann Petersen said.
"However, we recognise that our activities do have an impact on the planet, and we are committed to working towards becoming a sustainable brand."
ALSO ON HUFFPOST AUSTRALIA