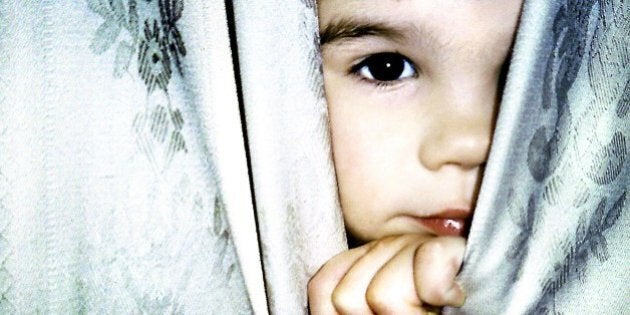 At a recent meeting in a converted warehouse in inner-Sydney 30 or so people -- both men and women -- told stories of devastation and heartbreaking loss.
Over the last month I have attended similar meetings at community halls in the outer-Melbourne suburbs of Bayswater, Frankston and Geelong.
People frequently cry at these meetings. They fall apart. They tell stories that seem Orwellian and grotesque.
In this modern age, the sense of inhumanity and crisis beggars belief.
Can this be happening in Australia in 2015? Why is this allowed?
And yet the same messages resonate and repeat.
"I am a mother and I have done nothing wrong."
"I am a father and I have done nothing wrong,"
"I am a grandparent and I have done nothing wrong."
It has now been more than a decade since a review of Australia's Family Law system produced the report "Every Picture Tells A Story".
In its 240 pages this comprehensive document made 29 recommendations and concluded the Family Court is an issue that touches the lives of almost all Australians.
The inquiry attracted 1,716 submissions -- at the time a record.
But now, 12 years later, Family Court practitioners -- lawyers, psychologists, social workers and police -- along with thousands of Australian parents agree on one thing -- the system is broken.
It is under-resourced, legislatively imbalanced and causing irreparable and unnecessary harm to Australian families already on the brink.
The Family Court system, fuelled by a legal industry with a financial imperative towards conflict, is adversarial by nature.
The system is ill-equipped to manage and respond effectively when one partner -- as frequently happens -- is clearly suffering issues related to mental health.
And allegations about violence, alcohol and drug taking can be made in the Family Court without the need for proof, nor incurring any penalties if found to be untrue.
Those who have been through the system say unfounded allegations are a weapon that can be used without restraint or liability by one partner to win financial support and custody of children.
Wayne Butler, executive director of the Shared Parenting council of Australia, wrote recently that parties can pretty much do (and say) what they like in a family court matter and get away with it.
And the drawn-out nature of the process is life-destroying.
"There are many clients in the family law system waiting in excess of two years and some three years or more, trying to deal with obstacles in the system preventing them from seeing their children," Mr Butler said.
"In some cases we are aware of parents losing employment directly due to the time they have had to be involved in court and related appearances."
Family Court statistics are hard to come by but we know that marriage as an institution in Australia is not an easy path.
Approximately 47,000 marriages end up in divorce every year, with another 20,000 or so couples entering separation.
Support groups such as Dads in Distress and its sister organisation Mums in Distress estimate 70 percent of these splits go relatively smoothly. Maybe up to 20 percent experience some conflict with the remainder falling into the area of high conflict.
It is in this last category that DIDS and MIDS enter the picture, attempting to help people when family life inextricably falls apart and access to children is removed from one of the parents.
Case studies seem bald and without emotion on paper.
Wayne Butler writes: "I have been assisting one current case where the father's children have been alienated by the mother for three-and-a-half years and we won't get a final hearing until the end of October.
"It has now been 30 months since he has had a proper unsupervised relationship with the children for no valid reason other than the allegations made.
"There is no AVO and even the court notations in orders say there is no family violence. Why can't the court cut through stalling tactics to save the parent's relationship, which after three years' absence from the children's lives is equal to eternity?"
DIDS and MIDS meetings are full of similar stories of apparently blameless parents denied access to their children because of unsubstantiated and often untrue claims by the other parties.
DIDS and MIDS aim to keep people off the edge, quite literally.
The Family Court recognises that separation and divorce contribute to three-fold and four-fold increases in suicide rates for men and women respectively.
"The first advice we give people is don't breach your intervention or apprehended violence order," a senior DIDS counsellor told me. "That elevates the matter into the criminal sphere."
But sometimes a non-breach can be the most difficult thing in the world.
"I was in a pub," a father said in a group meeting. "I'd had a few beers. I picked up the phone and and called my ex. I had tears in my eyes and I said please can you let me see the kids. That was a breach."
The Family Court must be put back on the political and public agenda.
It is disappointing to many that the most recent Federal Government pronouncements about the Family Court consist of raising fees for applicants.
Over the coming months I will be holding a series of public meetings across Australia to highlight the problems in the Family Court.
Ideally, like the important issue of domestic violence, this should be a kitchen table issue and ultimately part of major party discussions and policy as we head into the next election.
This is not question about men or women. This is not about a gender war.
It is certainly a question concerning children and families and at its heart sits the issue of justice.