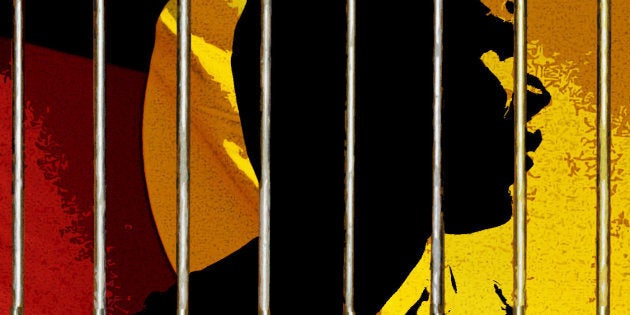 The Federal Government is urging Australia's States and Territories to fully adopt a Custodial Notification Service (CNS) to help stop indigenous deaths in custody, amid fears the potentially life-saving proposal is being ignored a year after it was first offered.
Almost 20,000 people have signed an online petition calling on all state governments to introduce the CNS -- a 24-hour legal advice and helpline for Aboriginal and Torres Islanders who have been taken into police custody already in operation in NSW and the ACT.
Indigenous affairs minister Nigel Scullion called on states to make a firm commitment to accept federal government help to accelerate its implementation, while advocates credit it with improving transparency and ending preventable deaths in states such as NSW and the ACT.
The Federal Government is currently in talks with the NT, SA, and Victorian governments and says preventing deaths in custody must be urgently addressed.
"The CNS is not a silver bullet to addressing this issue," a spokesman for federal indigenous affairs minister Nigel Scullion told HuffPost Australia.
"However, providing culturally-appropriate welfare support to Aboriginal and Torres Strait Islander people in police custody is a crucial first step to ending preventable deaths in custody."
"The Minister calls on states and territories to make a firm commitment to accept the Australian Government's offer of funding to introduce the CNS and accelerate its implementation."
But suicide prevention campaigner Gerry Georgatos says the some states -- such as Queensland and WA -- are dragging their feet to implement the full service.
"Every state and territory should be in line with one another with the best possible service and that's the two-decade-long tried and tested CNS in NSW," the anti-suicide campaigner told HuffPost Australia.
The Aboriginal and Torres Strait imprisonment rate (per 100,000 Aboriginal and Torres Strait Islander population):

Increased from 2,253 in 2015 to 2,346 in 2016;
The non-Indigenous imprisonment rate increased from 146 to 154 prisoners per 100,000 non-Indigenous population;
increased in every jurisdiction except South Australia;
was highest in Western Australia (3,997), followed by the Northern Territory (2,914);
When age standardised, was 13 times greater than the age standardised imprisonment rate for non-Indigenous persons (2,039 compared to 163).

Source: ABS
"This is the opportunity to put an end to Black deaths in custody at least in police watch houses. Why would anyone get in the way of this?"
He said the Queensland and Victorian services -- which are not law like in NSW -- are not good enough.
"Nearly 100 percent of police watch house custodial deaths are of Aboriginal and/or Torres Strait Islanders and to not implement a service that puts an end to such deaths in police watch houses does indeed translate toxically as racism and is an indictment of our governments, one after another," he said.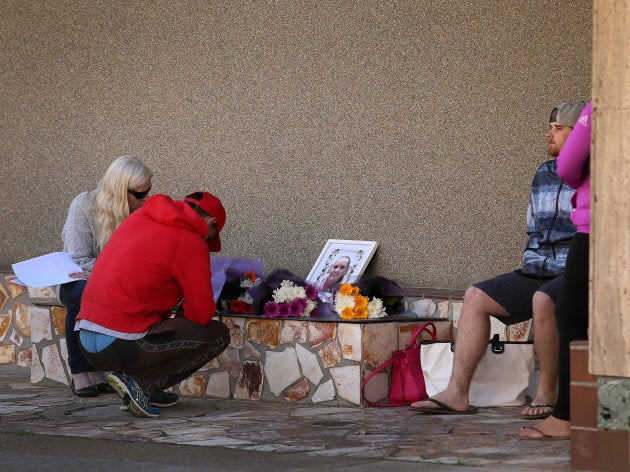 WA's Attorney General told the ABC he was committed to a CNS and that he and Premier Mark McGowen are entering into "good faith negations" with the Commonwealth.
There Have Been Calls For A National CNS For 26 Years
The Commonwealth offered to fund a CNS more than a year ago, after a recommendation from a coronial inquest into the death of 22-year-old Ms Dhu in in a Western Australian watch house.
The family of Ms Dhu believe a CNS could have saved her life.
"There's no doubt in my mind Ms Dhu would still be here, as well as other victims of deaths in custody, we need it implemented," her uncle Shaun Harris said on Wednesday.
Georgatos also believes Ms Dhu's life could have been saved by a CNS.
He also believes the psychological burden on police officers who have to sit on suicide watch from making health and welfare judgments.
There has been just one indigenous death in watch-house custody in NSW the CNS scheme was introduced in 2000.
Indigenous Australians make up just 3 percent of the general population.
Georgatos said the CNS responds to nearly 16,000 Aboriginal and Torres Strait Islander people who have been taken into custody in NSW per year.
That's an average of 300 people per week.
The CNS costs only $526,000 per year, said Georgatos.
"The cost of one coronial inquiry."