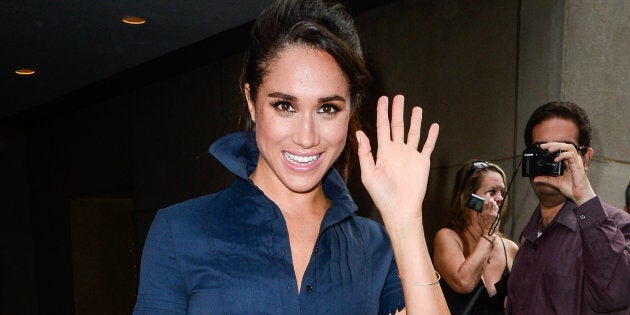 Further confirming everyone's wildest dreams, the first images of Prince Harry and new girlfriend and Suits actress, Meghan Markle have emerged.
On Friday, The Sun tweeted what they say are the first public photos of the couple, holding hands and strolling along London's Piccadilly.
Take a look for yourself.
Both wearing beanies, The Sun reports they were headed to the West End show "The Curious Incident of the Dog in the Night-Time".
Prince Harry has been extremely (and rightly) protective of Markle, who has been the subject of trolling and abuse online.
In November, a statement released by Kensington Palace not only confirmed the relationship but expressed the Prince's dislike to the way Markle and her family has been treated by the press.
"Prince Harry is worried about Ms. Markle's safety and is deeply disappointed that he has not been able to protect her," the statement said.
ALSO ON HUFFPOST AUSTRALIA