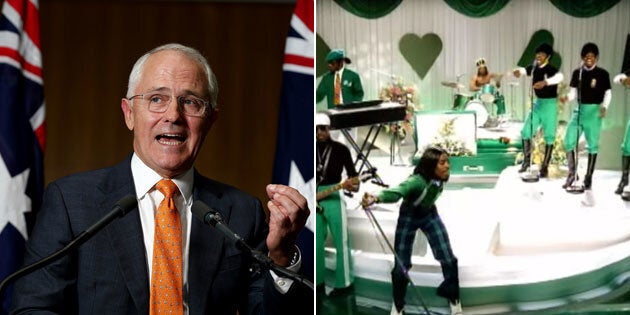 CANBERRA -- It's only Tuesday, but federal parliament has this week already dealt with two separate pushes to change the national anthem. But don't worry, you won't need to learn any new lyrics anytime soon.
'Advance Australia Fair' has been our national anthem for more than 30 years now, after replacing 'God Save The Queen' in 1984. It's pretty popular and well-established, but the occasional push to change the anthem -- or at least a few words of it -- does crop up every now and then. One such campaign has come from Victorian Supreme Court judge Peter Vickery, who has been pushing to change the second line of verse one from 'for we are young and free' to 'in peace and harmony'. The judge says Indigenous people may find it difficult or upsetting to sing that line, and claims his suggestion is a better option.
Vickery has also previously written his own suggestion for a third verse of the national anthem, but his plan to change the existing lyrics has not been shot down entirely. The Courier Mail reports assistant secretary of the Department of Prime Minister and Cabinet, Peter Rush, responded to Vickery's push on behalf of Prime Minister Malcolm Mr Turnbull, saying the official national anthem wouldn't be changed but that the revised version of the song could be performed "as a patriotic song" on certain "occasions".
"It would not be appropriate for alternative versions of Advance Australia Fair to be presented as the Australian national anthem, which should be performed as proclaimed," Rush wrote, according to the Courier Mail.
"However, there may be occasions when your version of Advance Australia Fair could be performed as a patriotic song."
HuffPost Australia contacted the Prime Minister's office for more information about which "occasions" this could include. In a statement, a government spokesperson said "We have no plan to change the national anthem. The national anthem should be sung as proclaimed."
On a lighter note, Turnbull has also politely but firmly shut down an even more novel update to the national anthem -- changing it to 2003 hit 'Hey Ya', from American group Outkast.
A petition to the parliament called for 'Advance Australia Fair' to be ditched, and the Outkast tune -- which hit #1 on the Australian ARIA charts, and was ARIA's 15th biggest tune of 2004 -- put up in its place. The song's lyrics do not make mention of Australia, but do include such iconic lines as "Alright now fellas, now what's cooler than being cool?", "Lend me some sugar, I am your neighbour", "Shake it, sh-shake it,
shake it like a Polaroid picture" and "Hey ya! Hey ya! [x5]".
In a formal response to the House of Representatives, tabled on Monday, the PM ruled it out.
"The words and tune of the Australian National Anthem were adopted only after exhaustive surveys of national opinion, starting in the 1970s, and were proclaimed by the Governor-General of the Commonwealth of Australia on 19 April 1984," Turnbull said.
"The Australian National Anthem is widely accepted and popularly supported by a majority of Australians. The Australian Government has no plans to change the Anthem. Thank you for bringing this petition to my attention."
At this point, we should point out that back in 2015, some genius possibly forecasted this future clash between the national anthem and Outkast, penning his own Australia-themed version of 'Hey Ya'. It's worth a listen.
Click below to follow HuffPost Australia Politics on Facebook!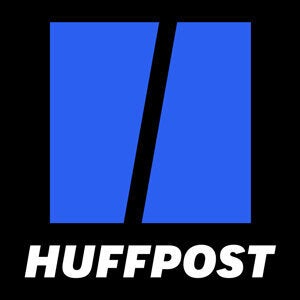 ALSO ON HUFFPOST AUSTRALIA
Popular in the Community