It's safe to say wallabies are usually found in the Australian wild, but little do people know they also reside on an island in the Irish Sea called the Isle of Man.
How did they get there? The story behind it is even stranger, presumably stretching back to when some escaped from Curraghs Wildlife Park on the island over 45 years ago.
Paige Havlin is a wallaby researcher who lives in the Manx town of Castletown and completed a study that ran from June to September in 2016 of the animal on the island. Havlin told The Huffington Post Australia the theory about the wildlife park is most likely true but the documentation of it all is a bit foggy. There's actually been a few escapes.
"The strongest evidence that the wallabies are from the wildlife park is of course that the highest density of wallabies on the island live directly behind the park," she said.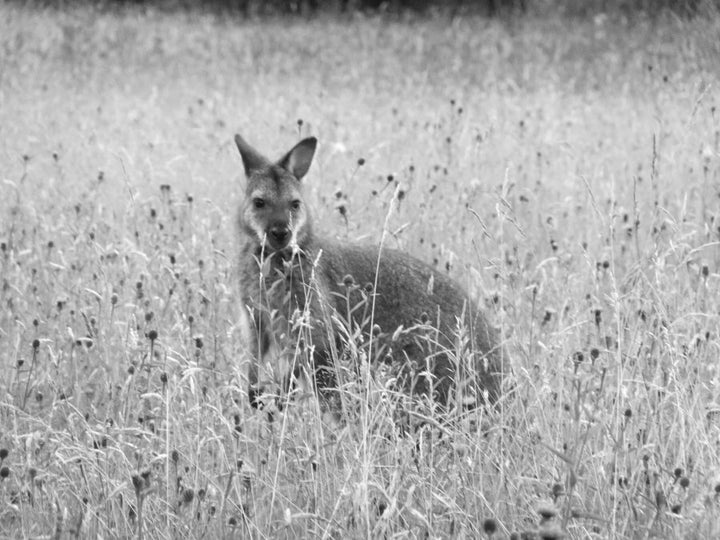 "The wildlife park opened in 1965 but there's no definitive date when the wallabies which are in the wild definitely escaped. The first escape was 1965, so likely to be after then," Havlin explained.
"The first wallaby to escape from there was Wanda who escaped the first year the park opened. She wandered around the island for a year, true to her name, and returned apparently of her own accord a year later," she said.
"The next documented escape was of eight wallabies who dug under the enclosure in 1985, seven of these were recaptured over time."
Havlin explained that the population size is extremely hard to measure. She examined three sites in detail for her research and the population for these was around 120.
"The public sightings are infrequent and it's difficult to tell if they're seeing the same individual time and time again or if that sighting represents a small local population," she said.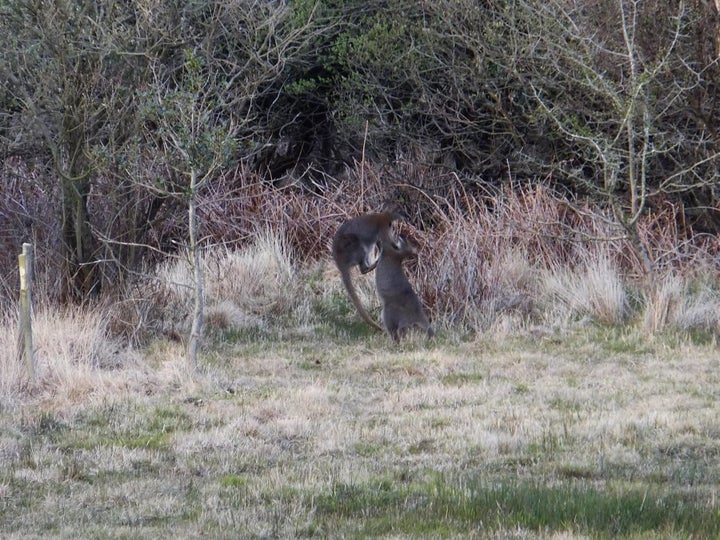 The climate in the Isle of Man, that's located between England and Ireland, couldn't be more different from sunny Australia. So, why are they thriving there?
"The wallabies are thriving here because there are no predators, no competition and a lot of habitat. They are the largest land mammal on the Isle of Man (in terms of wildlife!)" Havlin explained.
"We have no deer, no foxes and no competition for food, although the food of a herbivore is pretty endless!" she said.
They are also carrying out a beneficial job for environment on the island, eating grassland that would otherwise become overgrown and creating a varied habitat for other animals there.
"The Manx Wildlife Trust used to hire cattle to maintain grasslands on some of their sites and they no longer have to because the wallabies do it for them," she said.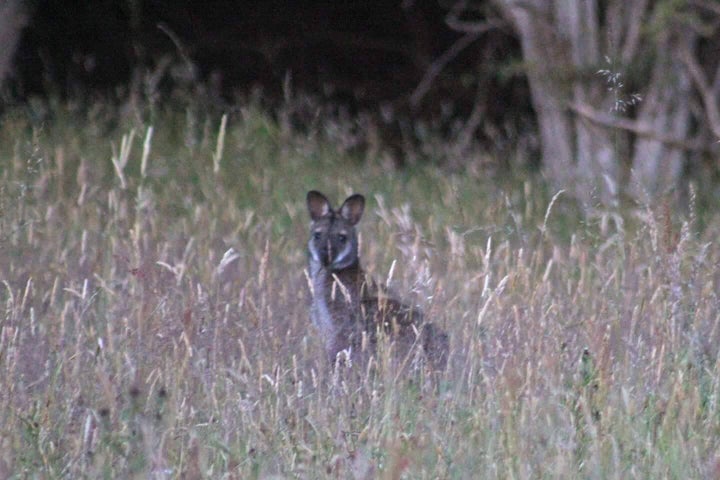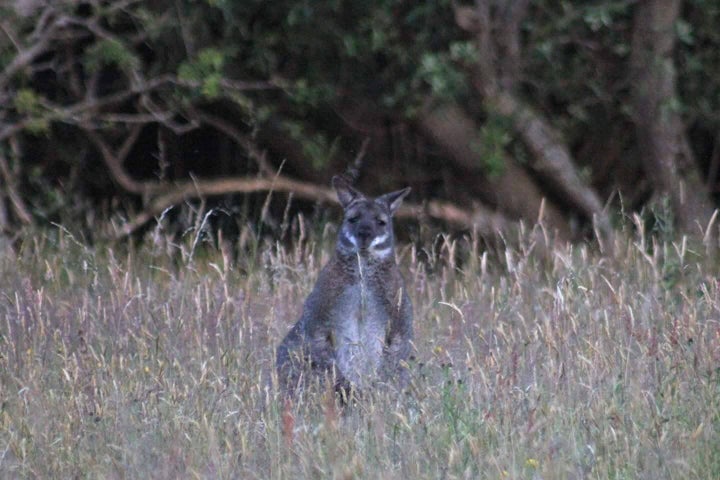 ALSO ON HUFFPOST AUSTRALIA