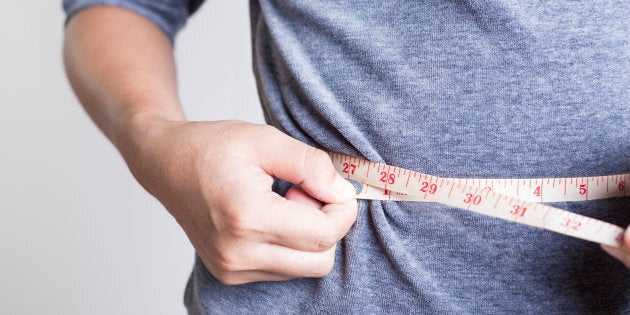 Heart disease, stroke and cardiovascular disease are among some of the biggest health conditions killing Australians, according to a new report released on Friday.
While Alzheimer disease and lung cancer also ranked highly as causes of death in the Global Burden of Disease (GBD) 2016 report, which looks at the health circumstances of countries around the world, the majority of Australia's most notable killer health conditions were linked to the national obesity crisis.
Where stroke (known by its medical name as cerebrovascular disease) and cardiovascular diseases combined accounted for nearly 10 percent of all deaths in Australia, Ischemic Heart Disease (IHD) was found to have single-handedly caused more than 17 percent of deaths, despite the national rate for that condition decreasing over the last year.
The top five causes of premature death in Australia are ischemic heart disease, lung cancer, stroke, self-harm and Alzheimer's disease;
Back pain, migraine headaches and other musculoskeletal disorders are the top causes of years lived with disability (YLDs) in Australia;
YLDs from other musculoskeletal disorders were more than twice what would be expected in Australia based on income per capita, average years of education and total fertility rates.
University of Melbourne Laureate Professor and co-founder of the study Alan Lopez told HuffPost Australia that those figures are alarming and highlight the risky lifestyle factors underlying Australia's disease problems.
And it could be getting worse.
"Poor diet, tobacco, high blood pressure -- these are all highly modifiable risks that individuals can take charge of and prevent, and yet we have a very significant amount of Australians still dying from tobacco," he said.
"Twenty-thousand or so Australians still die every year from tobacco, even though the prevalence has come down we're still seeing the deaths from those who smoked many, many years ago and of course among current smokers.
"[Just] as big a public health problem in Australia is the whole obesity epidemic and we still have not yet seen the impact of obesity on the Australian life expectancy and it might be so severe that it stalls those gains in life expectancy, they may even start to flatten out and get harder and harder for life expectancy to increase.
"It may even lead to a decrease in life expectancy unless we're able to bring down the number of people who are very obese and who have much higher risks of death."
According to the report's findings, the average national life expectancy rate for both men and women rose in 2016, with men expected to live to 80.5 years of age, a rise of 1.6 years over the last decade, and women to 84.6 years -- up one year from 2006.
Poor diet is associated with one in five deaths;
Non-communicable diseases were responsible for 72 per cent of deaths worldwide in 2016, up from to 58 per cent in 1990;
Since 2006, diabetes has risen from 17th to ninth leading cause of death in low-middle income countries;
Tobacco is linked to 7.1 million deaths and in more than 100 countries smoking was among the leading risk factors for loss of healthy life;
The leading causes of premature death globally included ischemic heart disease, stroke, lower respiratory infections, diarrhea-related diseases and road injuries. Ischemic heart disease was the leading cause of premature death for men in 113 countries and for women in 97 countries.
And while Australia fared worse than the global averages found in the report for lifestyle and obesity-related health conditions that cause deaths, the figures represent a worldwide trend.
"One of the most alarming risks in the GBD is excess body weight," a statement from the University of Melbourne and the Institute for Health Metrics and Evaluation said.
"The rate of obesity-related illness is rising quickly in all sociodemographic levels. High body mass index (BMI) is the fourth largest contributor to poor health after high blood pressure, smoking and high blood sugar."