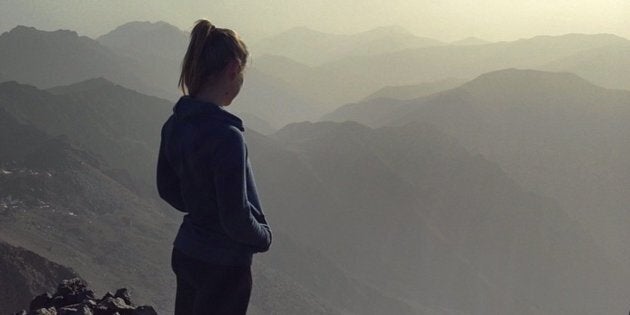 For centuries humans have considered freedom a concept worth dying for. Aside from the fundamental rights to physical freedom, we have an innate drive to be in control of our own futures, to make our own choices about how we think, speak and act.
When we tell stories of freedom it is often reflected in pilgrimage or a journey of some kind. The physical space travelling affords us allows metaphorical space to learn more about ourselves.
Take this concept of freedom to the average westerner today and it's through long-term travel that we may seek this kind of personal development.
I have many distinct memories of being overwhelmed by the feeling of freedom that have taught me something about myself, none too noble, but all have have occurred while travelling.
Sometimes freedom paralysed me with fear, like when I was 19 and backpacking Western France on my own. I had to make new friends and realised I could be whoever I wanted to be. The part that scared me was that I wasn't quite sure what even made me 'me', and being so far away from home, I didn't have anyone to fall back on if my new friends didn't like me.
That experience taught me who I was without the influence of my friendship circle.
Growing on that experience, many years later I found myself travelling alone again, but this time with no plans to return home. I was 23 when I landed in London in the middle of winter. I had just finished up three months in South America with my best friend. All I had with me was a backpack full of summer clothes, one pair of jeans and a jacket. In a city of nine million people, well, I had more jackets than friends.
So I had to learn the art of conversation, how to build on my social confidence, push through any shyness I had left in me. And I had to learn how important it was to just say 'yes' when invited out.
I'm grateful to have had the privilege to travel far and often. My travels have taught me a lot, they've given me courage, taught me to value experiences and relationships over things, that my character defines me more than my physical appearance, and that kindness from strangers (whether I receive this or give it) is essential in getting by.
By no means do I intend to preach, though, because travel has also exposed me to my flaws far more than my strengths. Like how easily I can feel threatened when my comfort zone is challenged. How unpleasant I can be if I don't get enough sleep. How naive I can be. And of course, my general prejudices.
However, from the good to the bad I have no regrets, because going from the shy 19-year-old to the resilient 28-year-old I am now, I owe this to travel and the metaphorical space that freedom gave me to grow into myself.
I discuss this concept of seeking freedom through travel on HuffPost Humans, a podcast series by HuffPost Australia. I talk to my sister Melissa Verdouw, who has lived in Holland, Paris and India in her early 20s; Tom Compagnoni, HuffPost Australia's Video Editor, who travelled through the Middle East and Asia until his mid-30s; and Stuart Cohen, a filmmaker and photographer who is 56 and revolves both his career and downtime around exploring the world.
Intertwined with a few tales from the road, we discuss the feeling of freedom, why it's important to travel and what it can teach you.
Click below to subscribe to the HuffPost Humans podcast on iTunes.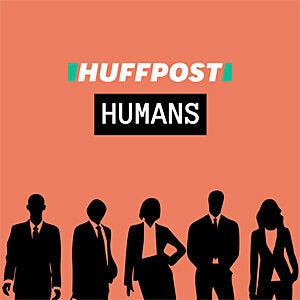 _______________________________________________