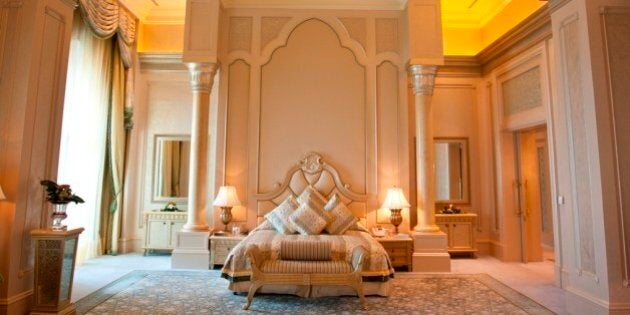 You know the daydream where you win a cool 20 mil lotto and then have the joy of diving up a few hundred grand between loved ones before blissfully spending the rest of on yourself? Yeah, well you might want to add a few of these hotels to that vision.
Lisa Perkovic is Expedia's blog editor and is lucky enough to have a long hit list of tried and tested hotels (and an even longer bucket list). So we asked her to help us compile a few of the most luxe accommodation spots from around the globe. Now we just need to buy that lottery ticket.
Hoteliers in the UAE are no strangers to decadence, though at the Emirates Palace they've taken things to the next level. The whopping 85 hectare resort on the shores of the Persian Gulf had a $2 billion construction price tag, and it's not hard to see why. Moor your yacht at the hotel's marina, amble along the cycle trails through manicured grounds, play cricket or football on the full size pitches, pamper yourself inside the the traditional marble Turkish hammam, make a withdrawal at
the gold ATM or just enjoy your rotating canopy bed.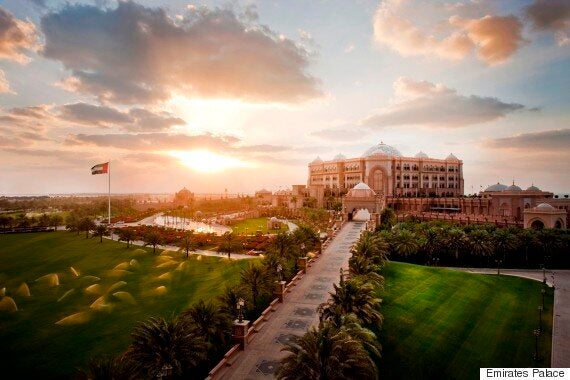 Aspen is often considered celebrity snow spotting country, but the insider secret is this intimate five star hotel tucked into the bottom of its own ski run. Nearby Beaver Creek is world renowned for five star skiing -- think heated foot paths and escalators to the chair lifts -- but the Ritz Carlton has Bachelor Gulch all to itself. Ski straight from the front door to the chair lift, return to the outdoor fire pit for the giant freshly baked cookie, sup at Spargo (Wolfgang Puck's award winning restaurant), before sinking into bed with one of those extra special monogrammed pillows.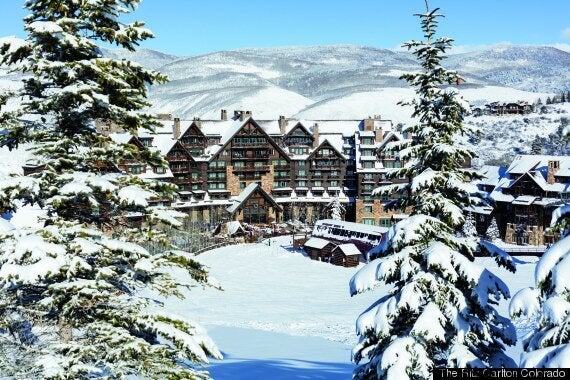 Location makes a luxury hotel. In a resort region like Langkawi, staying away from the madding crowd is key. This brand new hotel sits on the edge of a quiet cove, with over-water villas perched at the 100,000 square metre natural lagoon that leads out to the Andaman Sea. Private beach equals paradise in this part of the world. Private cabanas, chic suites and a stunning jungle meets beach design theme take things to the next level.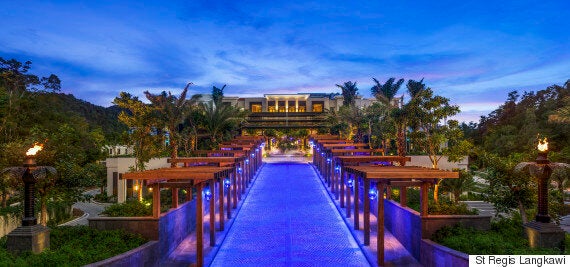 Sometimes, luxury is about insider access. Ancient Imperial history has captivated the world for centuries, and still draws visitors from all over the world. The Summer Palace is on almost every traveller's to do list, but forget simply strolling the
grounds. Instead, get a real sense of place by spending the night at this elegant hotel originally used by guests awaiting an audience with the Empress Dowager Cixi. The pavilions are a pretty jigsaw puzzle of reflection pools and meditation spaces. Expect to see artists offering private calligraphy lessons, with the likes of designer Michael Kors stocking up on souvenirs from the hotel's collection.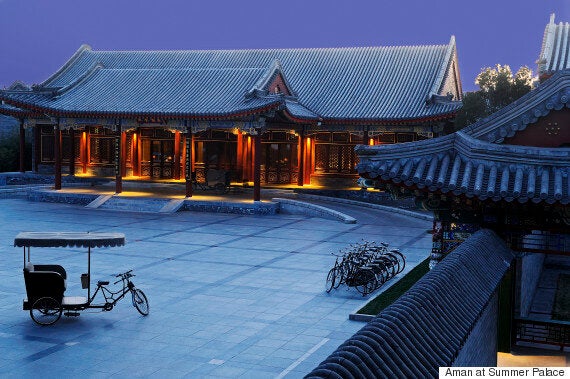 You don't have to be a Windsor to live like royalty in London. The Blakes Hotel in South Kensington has plenty of four-poster beds, fine china and general over the top decadence for you to be Lord and Lady during your stay. Rooms are individually decorated to extravagant themes -- there's the Library Suite for understated luxury, the Venetian Suite if you like four-poster beds encrusted with Murano glass, or maybe you're more suited to the Cardinal Suite, which has enough red and gold to make you go cross-eyed.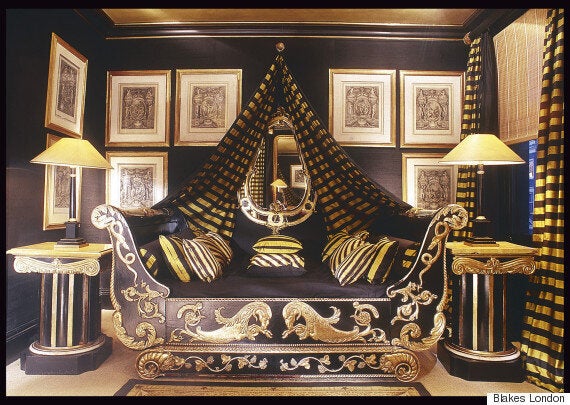 Minimalism in Mexico? Yes, it does exist! Rosewood properties have a penchant for really nailing luxury. Think a bespoke aesthetic, beautiful locations and very attentive butler service. This intimate resort on the Yucatan Peninsula delivers on all
accounts, and then some. Known as the luxury hotel of Mexico's Eastern Coast, it removes all traces of the beach parties and replaces them instead with the peace and quiet of the Riviera Maya's network of rivers and rainforests and a private
beach. Deluxe over-water lagoon suites are without question the must-stay here -- their decks "float" out over the lagoon, with steps leading down to the water so your private boat can whisk you around the resort.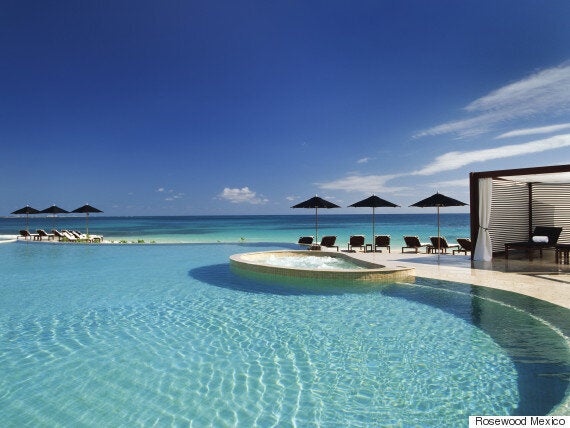 Celebrities certainly add credibility to a luxury hotel -- they're drawn like moths to a flame to plunge pools, exclusive restaurants and swanky suites -- but it's all about Brando at this private island. Marlon Brando discovered Tetiaroa in the sixties while filming 'Mutiny on the Bounty'. It became a secret hideaway out of the spotlight and his family recently realised his lifelong dream to turn the island into a resort. This is no ordinary resort. There are no over-water villas, as Brando didn't want to intrude on nature, so instead villas are tucked into the jungle. This is understated luxury at its best. That's of course along with a Michelin-starred consultant chef, luxury day spa and world class snorkeling.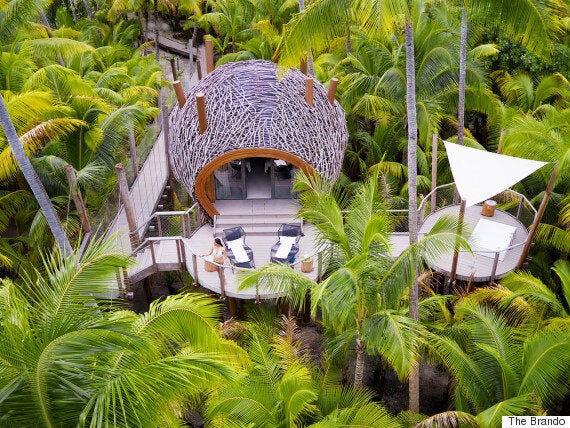 There's no denying Kiwis know how to do lodges. This brand new property is an exemplary example of why lodges and luxury go hand in hand. Added to The Kinloch Club, home to New Zealand's famous Championship golf course, the lodge has been influenced by its namesake Scottish castle -- think cosy chesterfield armchairs, animal skin rugs and roaring fireplaces. All is calm and quiet in rooms that look out over the rolling greens and lake beyond.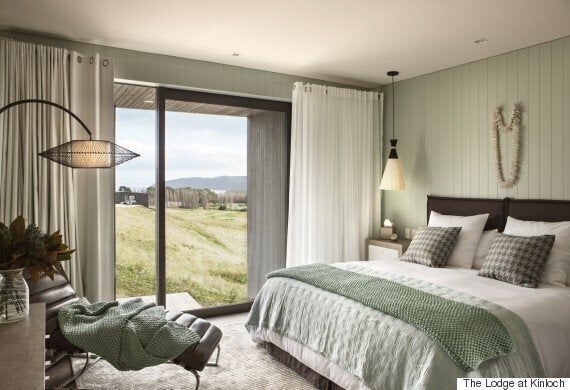 It may surprise you, but cloisters and cloches seem to go hand in hand. At least they certainly do at this historic hotel. Sitting down to dinner in what was a palace and then a seminary for hundreds of years is definitely a formal affair. Waiters
synchronise the unveiling of each course from underneath domed silver cloches, making you feel a little like a judge in MasterChef, and very special. There's plenty of dramatic flourishes at this Cusco hotel, from sacred religious portraits to a plethora of gilded goblets. Book in for a few days of decadence before taking Machu Picchu -- special oxygenated rooms are ideal if you need a little assistance acclimatising.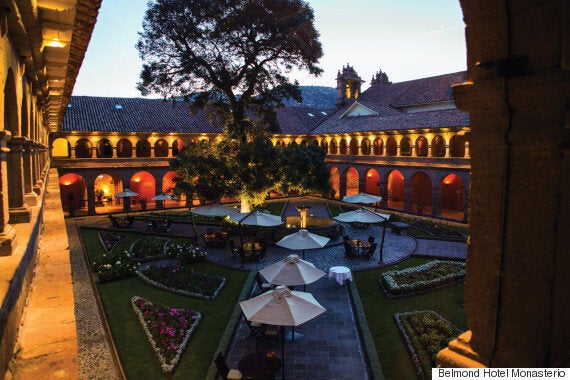 It's all about the bathtub at this big player in the Big Apple. Who wants to be down in the hustle and bustle of the concrete jungle when you can look straight down on it all while you soak? The position of your bathroom is one certain way to rate luxury in this city. Looking straight down on Central Park from the very top of the Time Warner Centre at Columbus Circle, the hotel itself is also a great base for exploring the city, if you can tear yourself away from that tub.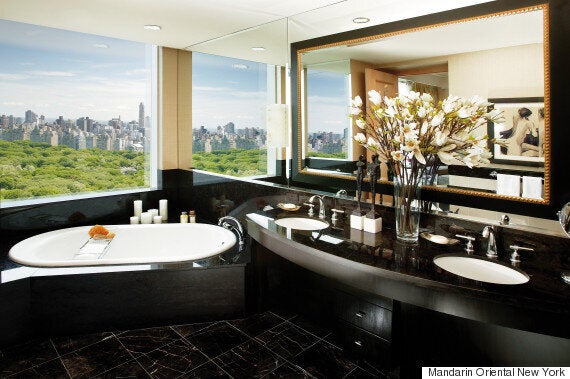 Popular in the Community