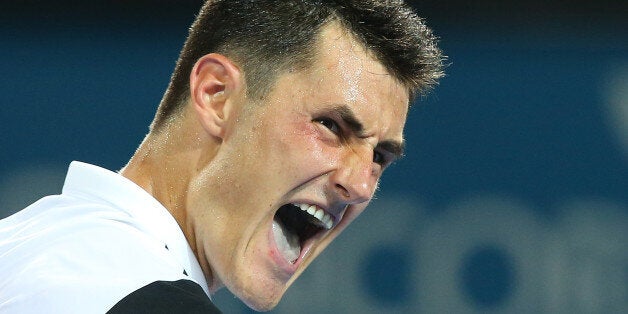 Tennis. The word and game conjure images of crisp white shorts, glasses of champagne and gentlemanly handshakes. So what's with the biggest names in tennis being maniacal egotists with mouths you wouldn't kiss your mother with? Where are the manners? The decorum? The guys and gals you want to take home to meet mum and dad?!
At this year's Open all eyes are on Bernard Tomic and Nick Kyrgios who have both been guilty in the past for talking before thinking. And in an effort to bring some manners back to the game we've rounded up some of the worst offenders to teach them what not to do. You won't believe what they said!
Nick Kyrgios: "Kokkinakis banged your girlfriend. Sorry to tell you that mate."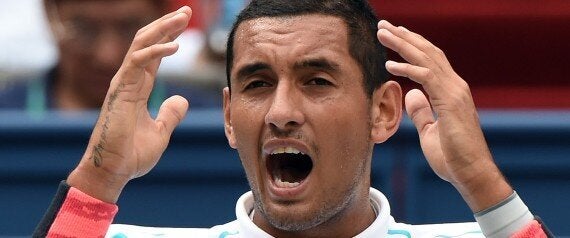 Our very own bad boy of tennis, Kyrgios is a long way from any gentlemen's honours. From swearing at fans, abusing ball boys and sledging an opponent's girlfriend, the 20 year old is one hot mess on the courts. His star turn was during a Rogers Cup match in Montreal last year when Kyrgios hit Swiss two-times grand slam champion, Stan Wawrinka, with the beauty above. Kyrgios was fined the on-site maximum of US$10,000 and later apologised, saying "My comments were made in the heat of the moment and were unacceptable on many levels."
Serena Williams: "I'm going to shove this f***ing ball down your f***ing throat."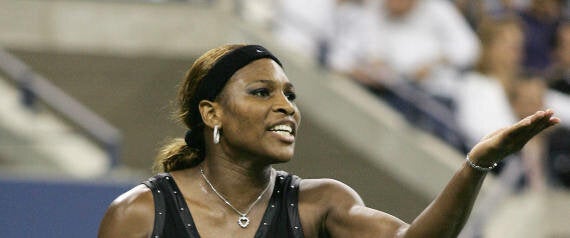 Well known for her fierce approach to the game, the world number one bellowed her way of out the 2009 US Open, where she screamed at a line judge after being called for a foot fault. The 34-year-old has received nearly $150,000 worth of fines during her career for making an "audible obscenity", and accused one US umpire of singling her out for tough treatment in 2011 saying, "I truly despise you!"
Andy Roddick: "You're an idiot. Do you have to be like a second grade dropout to be an umpire? Did you go to school until you were eight years old? I think you quit school before you were 10. Stay in school kids or you'll end up being an umpire!"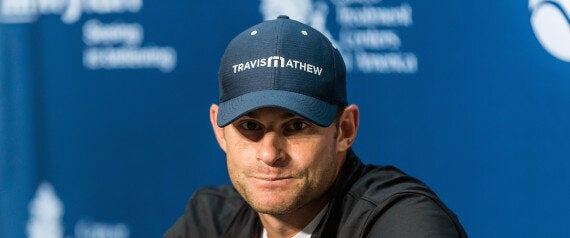 The 2008 Australian Open was the scene of this particular example of throwing one's toys out of one's pram. The American champ disagreed with an umpire, claiming he didn't play a shot because of an "out" call he made. On the upside Roddick has tried to claw his way back to being a gent since retiring in 2012 by dedicating his main focus to the Andy Roddick Foundation, a charity that helps provide kids with safe, out-of-school sports programs.
Greg Rusedski: "F*****g ridiculous. Some wanker in the crowd changes the whole match and you allow it to happen. Well done, well done, well done. Absolutely s**t."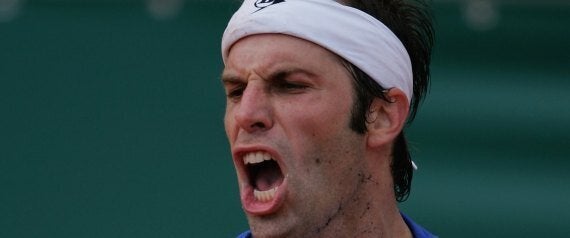 Rusedski was put on the backfoot by a spectator at Wimbledon 2003, who thought it might be fun to call "out" on a pivotal serve. Rusedski assumed the bad call came from the referee and unleashed his temper. He lost the match and apologised, saying, "Sometimes your emotions take control." Points for saying sorry Greg!
John McEnroe: "You can't be serious man, you cannot be serious!"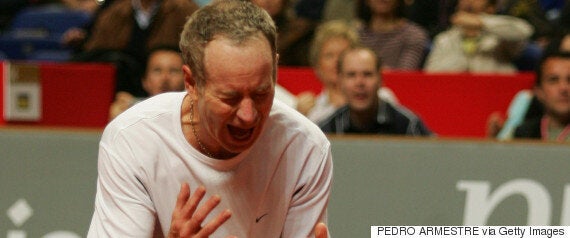 Surely the best known, if not the most violent, tantrum ever thrown on court is McEnroe's 1981 outburst at Wimbledon. The then 23-year-old disagreed with an umpire, arguing he had hit the ball inside the court. The original SuperBrat had an array of on-court outbursts during his career, and he seems to have learned nothing, unleashing a tirade on Kyrgios during his loss to Murray last year. Not very gentlemanly of you, McEnroe.
Roberta Vinci: "What the f**k? Do you want a tea, or coffee maybe?"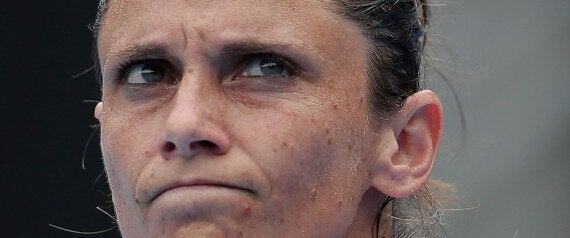 The Italian let her frustrations be known last year at the Wuhan Open in China when opponent Venus Williams took her time to set up a shot. Williams won and the player's frosty post-match handshake across the net sent a shiver around the stadium.
Victoria Azarenka: "F***ing bitch."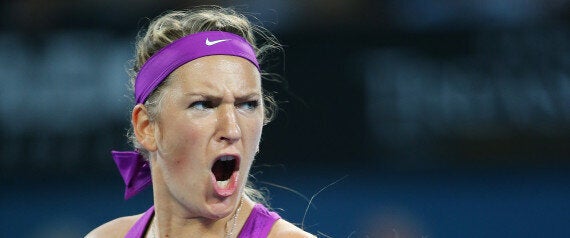 The former world number one is known for playing an aggressive game of tennis, shrieking her way through matches and towering above many of her opponents at six foot. While she insists the name calling during a match with Maria Sharapova during the 2011 Women's Tennis Association tournament in Rome was actually directed at herself, most agreed it was simply a case of bad manners.
Stay in touch with the good, bad, and bad manners of the Australian Open this month with UBET.