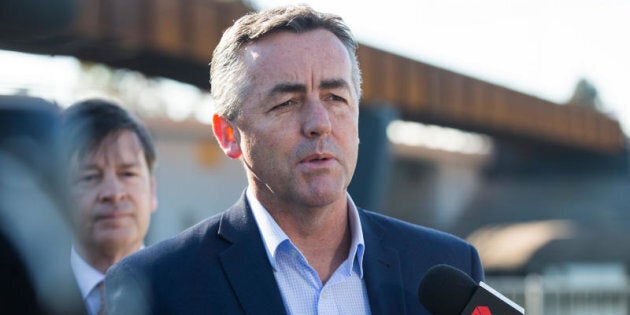 CANBERRA -- Nationals MP and Turnbull government minister Darren Chester has braved marriage equality within his party, knows his electorate wants it, believes the nation is ready and wants young same-sex attracted Australians to feel accepted.
And he has great hopes that a "yes" result in the controversial postal plebiscite -- pending the results of various High Court challenges -- could help stop young LGBTQ people, particularly in rural and regional areas, from harming themselves.
In an interview with HuffPost Australia, the Infrastructure and Transport Minister outlined his reasons for going in an opposite direction to many of his parliamentary party colleagues; it is, primarily, an issue of self-harm and suicide among young people in rural and regional areas.
"I think it does send a strong message of acceptance," Chester told HuffPost Australia.
"We have rates of self-harm and suicide among young regional people which are way too high and I fear there is a link to whether same-sex attracted people feel fully supported and accepted in some communities.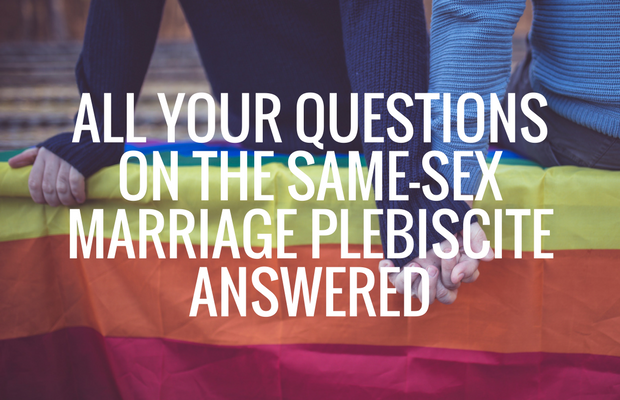 "Youth suicide is a huge issue around Australia, not just in rural and regional areas, but it often has a seismic impact in a small community because people inevitably know the families involved and there is a more intimate knowledge of the individual circumstances."
The minister stresses a "yes" result is not going to solve all the issues for young regional people dealing with sexuality. Some are quite complex.
"I am aware of individual cases where young people have committed suicide in my community and there have been questions about whether their sexuality was a complicating factor in the decisions they made," Chester said.
"On balance, I think if we can do anything to take the pressure off people who are feeling that they aren't accepted in the community it is a good step in the right direction."
He is treading carefully in 2017.
"Now while I have a firm view and I will be voting yes, I recognise that in my community there will be many people who have an alternate view and this is a fair way to deal with it," Chester told HuffPost Australia.
"I think it is important that people to appreciate both sides of the argument and take a respectful and moderate approach to the debate and make an honest assessment of what they think is the right thing to do."
Chester also supports a conscience vote, but has come to accept the Abbott Government and subsequently, the Turnbull Government position of a plebiscite as 'giving all Australians a chance to have their say'. He now views the postal version of the plebiscite as the "next fairest way to allow Australians to express their view".
"I believe our nation is ready to make this decision and I believe the opportunity for the nation to cast a vote will actually add an extra layer of legitimacy and even greater vindication for the people who advocated for same-sex marriage," Chester said.
"It is not about me forcing my opinion on others."
The Nationals minister does not view himself as campaigning for the "yes" vote, but does hope that speaking openly may support others in the community to reconsider their views and "perhaps change their mind if they are that inclined".
"I simply encourage people to take the vote seriously," he told HuffPost Australia.
"Any call to boycott the vote is a foolish approach. Enrol to vote. Make sure your details are correct and your address details are correct. Seek to participate fully in what is an important decision."
"I think this is a very important issue for a small number of people on both sides of the debate and the vast majority of Australians are ready to deal with it and move on."
The same-sex marriage debate deviated over the weekend towards religious freedom. The Archbishop of Melbourne, Denis Hart warned that staff at Catholic schools and hospitals could face the sack if they took part in a same-sex marriage ceremony.
Active "no" campaigner and former prime minister Tony Abbott has welcomed the intervention, tweeting, "A bill that legalises marriage between 'any two persons' raises issues beyond marriage" and "E.g. would it be possible to exclude gender fluidity discussions from schools if gender fluidity is contemplated by the Marriage Act?"
But federal Attorney-General George Brandis -- a marriage equality supporter - said on Sunday he would not be "tricked" by Abbott into fighting the plebiscite on wider issues such as religious freedom, saying any bill to legalise same-sex marriage would have religious exemptions.
"What I am not going to do is to be tricked by Tony Abbott and others who are trying to turn a debate about one issue -- whether a same-sex couple be allowed to marry -- into a broader debate about religious freedom because that is not what this is about," Brandis told Sky News.
If you need help in a crisis, call Lifeline on 13 11 14. For further information about depression contact beyondblue on 1300224636 or talk to your GP, local health professional or someone you trust.