If Instagram is anything to go by it'll have you believe that the average woman owns about 873 beauty products.
Having foundation and mascara 'wardrobes' is a thing now (yes, really) and most eyeshadow palettes offer upwards of 15 shades. It can be overwhelming. And for the actual real life everyday girl, it's just too much.
So let's take it back to basics. Below is a list of the core products that'll get you through your day-to-day life.
We're starting with what is seen by some as an optional step, but in actual fact the right primer means you need less other makeup on top.
"Primers used to be seen as only necessary for the red carpet or special events, but now they offer a whole host of benefits so they have become more of a multi-use product," makeup artist Natalia Sprem told HuffPost Australia.
"Look for a primer that contains SPF so you're getting your sun protection, and then choose one to meet your main skin concern. You can get primers that fill pores, or offer radiance, or keep shine at bay. They also make your foundation last a lot longer, and you need less of it."
"What one woman needs from a her base varies wildly from the next. Let's use the word foundation here but really we're referring to any base product that offers coverage or colour. It may be a BB cream or tinted moisturiser if she's got good skin," Sprem said.
Most skin types work well with liquid foundation, while sensitive skin often agrees with mineral formulas. Stick and compact foundations are less popular, but still around.
"Women should look for a formula that addresses their skin concern -- so it might be mattifying if they are oily or combination, or illuminating if they are dry or concerned about ageing. A good foundation will last all day without touch ups but will still look natural."
Makeup aficionados will have a range of concealers -- light forumulas in pens for under the eye, rich creams in pots to cover spots -- plus concealer correctors in green, orange and purple.
"If you're looking to buy just one concealer, it needs to be versatile. Go for a creamy liquid that has enough pigment to hide spots, redness or broken capillaries, but make sure it's not too heavy so that is still works around the eye area and does not sit in fine lines," Sprem said.
A creamy liquid is best tapped on over the top of foundation only where needed , and blended with your ring finger.
"Some women can get away with nothing more than foundation and concealer, but it might leave them looking a little flat. Others will go for powder, then bronzer, blush and highlighter. That's probably a little too OTT for everyday," Sprem said.
Instead, Sprem suggests choosing one finishing product and making it work harder.
"If you're really oily, make it a finishing powder and use to to lock in your foundation. Or, use bronzer to add dimension but also set your base. Bronzer is great as it also doubles as blush. If you're dry or after a more youthful look, just go for a cream blush. If you want to glow, just use a highlighter on the high points of the face."
Pencil or liquid liner, cream or powdered shadow -- there's a whole plethora of options when it comes to eye makeup alone. But all you really need is a great mascara.
"Always, always curl your lashes before you apply your mascara, it makes the biggest difference. Then, place the brush at the base of the lashes and wiggle it back and forth as you draw it up and out, away from the roots. Do this a few times until you're satisfied with the amount of coats," Sprem said.
If you want the lashes to look longer and thicker, look for marketing words such as 'volumising', '3D', 'fan-effect' or 'full'.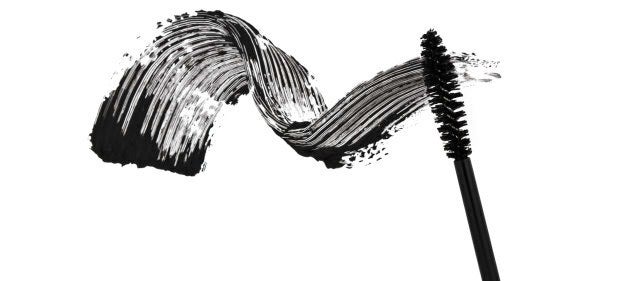 "I am always amazed by how many lipsticks women own, yet they always go back to wearing lip balms," Sprem said.
"Look for a lip balm that is hydrating or nourishing so that it'll repair cracks or dried lips as you wear it and keep lips in top shape. Make sure it's not too sticky, and go for a formula with a slight hint or wash of colour as it can add life to the face."
Check to see what your favourite balm is made of. You might be surprised to find that may are made from petroleum jelly. More nourishing ingredients would be bees wax, lanolin or natural oils.
"I always suggest choosing a sturdy little makeup bag that has coloured lining -- not black. That way you can see what you're reaching in to grab really easily. Don't spend too much money on it though as the lining will undoubtedly get dirty and you'll want to chuck it and get a new one," Sprem said.
ALSO ON HUFFPOST AUSTRALIA