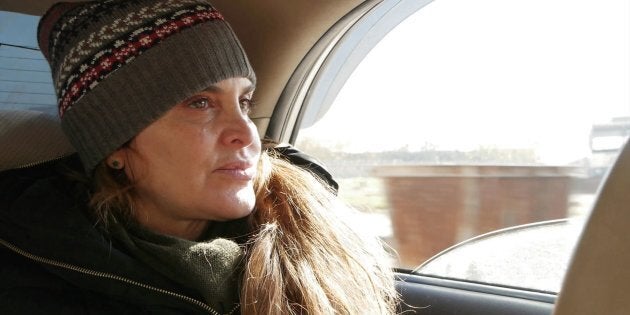 When Janine di Giovanni can't sleep, her remedy, like many of us is browsing the Internet.
"I'll read some stupid article on Gwyneth Paltrow's Goop about the best sunscreen without parabens, and as I'm reading, I think, I should be reading that book about Syria in French or something but at some point, we all need to give our brains a break, don't we?" Di Giovanni, author and veteran war correspondent told The Huffington Post Australia.
For somebody who has spent their career in the combat zones of Bosnia, Sierra Leone and more recently Syria, it's hardly the browsing history you'd expect. Except this New Jersey born, now Paris-based mother-of-one is no cookie-cutter reporter.
Di Giovanni is in Australia to promote her new book, 'The Morning They Came For Us', the result of six years of research and visits, meeting civilian activists, medical staff, regime soldiers and pro-Assad nuns, to paint a human picture of the bloody conflict, a conflict that the Western world continues to ignore.
Speaking to a sold-out audience at the 'All About Women' festival in Sydney on Sunday, Di Giovanni explained she felt it her purpose to help people face what is happening in Syria through her book.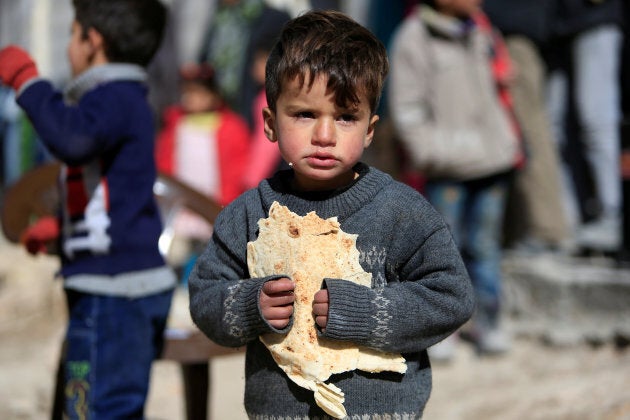 "It's painful, and it hurts. But war is so horrific that there is a need to bring the reader into the urgency of it," Di Giovanni said.
A few pages in you realise this is not a book about the politics of war. It is a book about human beings, whose lives have been forever changed, now defined by the desperation that comes with a war that is far from over.
"I wanted to convey the quickness of war. The quickness of how one country can descend into chaos."
Loved ones are taken. Student activists who once dreamed of living in a democracy are tortured. Young women, many of them virgins, become victims of sexual violence as villages are 'cleansed'. And families in the next village take off with little more than a sack of possessions in fear of being next.
"Rape during wartime is used as a tool. It has nothing to do with sexuality, it's to humiliate, particularly the men, by showing them that they can't protect the women," Di Giovanni said.
It took Di Giovanni weeks to get these women to share their stories. Though it is not the first time she's witnessed such trauma. Indeed two decades earlier, she saw first-hand the effects of rape camps in Bosnia and later, Kosovo.
"There's a limit to what we can do as journalists. We're not prosecutors, and we don't work for the U.N. but we can tell their stories," Di Giovanni said.
These people don't want to be here. It is by no means a badge of honour to be a refugee -- to be a refugee means you've been driven out of your country by something horrific -- and I just wish people would think about that.Janine di Giovanni, author of 'The Morning The Came For Us'
In Syria, her visa was revoked on numerous occasions. The rise of jihadist groups also meant that the risk of kidnapping intensified and it was something Di Giovanni became painfully aware of when two of her colleagues became victims of ISIS.
For someone who never wanted to be a war reporter she describes an "urge to do more" as having lead her into the field. It's also a big part of why she's just completed her third Masters degree, in International Law; "I wanted to gain a greater understanding of war crimes".
That urge first came at 21 when she visited the occupied territories of Palestine. Having just married the love of her life, photographer Marc Schlossman, Di Giovanni said it was a trip that significantly changed her path.
"I met this woman, a lawyer. She was Jewish, and Israeli and she defended Palestinians in military court, which was an impossible job because she lost every case," Di Giovanni said.
"But I saw her get up every day and defend these people in court because she believed they had a right to legal representation and to justice."
For Di Giovanni, this woman opened her eyes to an entirely new world.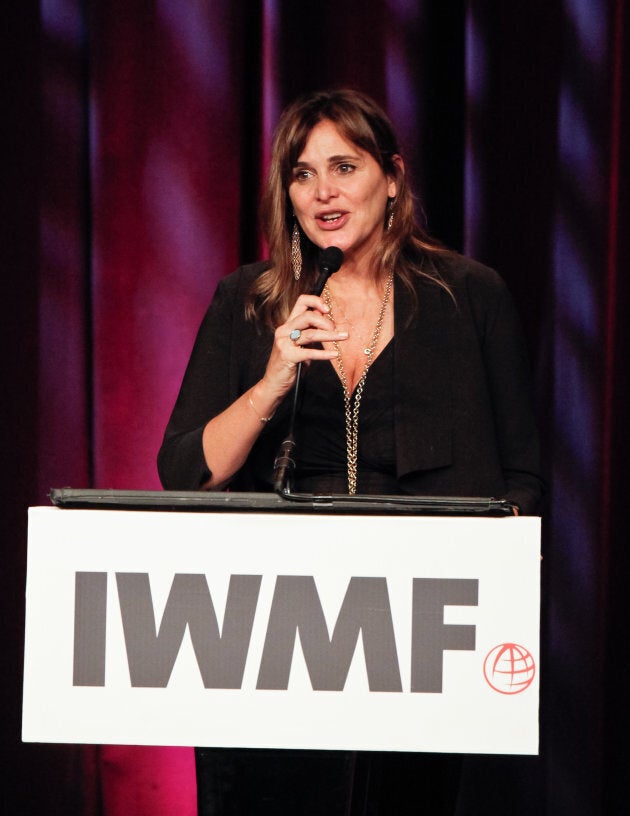 "In everyone's life there's someone that comes along and they might not even be your mentor, or your husband or your love, but someone who in some way, it might only be for five minutes changes the course of your life -- and she changed mine -- I could never really go back to the life I had before."
But it came with consequences. Di Giovanni's marriage would soon end when the opportunity to travel to Gaza arose, something her husband thought too dangerous. They went their separate ways.
Despite having reported from more than 15 conflicts and humanitarian disasters, Di Giovanni doesn't think herself as 'tough'. In fact, far from it.
She explains the guilt she feels for passing on her own mentality that anything could happen, at any time, to 13-year-old son, Luca, with French photographer Bruno Girodon. "If we're taking a trip, he'll tell me we need to pack copies of our passport, medical supplies and a Swiss army knife!" Though it comes as no surprise with two war reporter parents.
"I guess I am just aware of how fragile life is," Di Giovanni said.
"I don't want to terrorise people, or make them feel frightened but I do want people to be shocked out of their place of comfort -- and know that things are happening around the world -- and you're part of that world so we need to address these things."
The refugee crisis being one of them.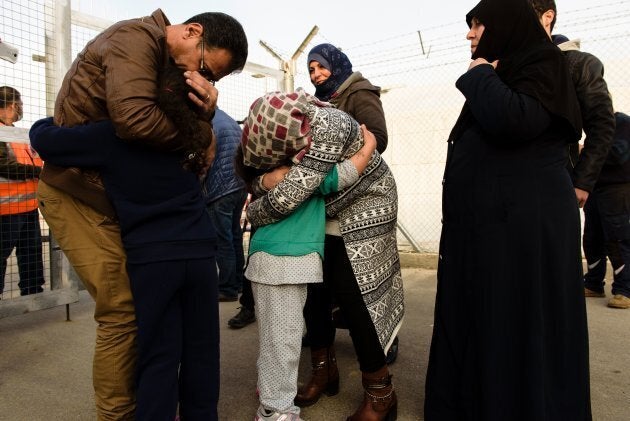 "These people don't want to be here -- they don't want your jobs -- they want dignity," Di Giovanni said.
"It is by no means a badge of honour to be a refugee -- to be a refugee means you've been driven out of your country by something horrific -- and I just wish people would think about that."
"I wish people could think, 'this could be me'."
When she's not reporting from conflict zones, Di Giovanni describes her 'other life' in Paris as "really boring, but totally wonderful".
"I'm like a French housewife though I don't live with Bruno anymore."
She rises early and makes her son breakfast ("pancakes or scrambled eggs with freshly squeezed orange juice") before walking him to school. On a good day, she'll hit the gym. Then it's tackling emails and a bit of research followed by coffee with a girlfriend and the markets. Her daily ritual is a long walk in the Luxembourg gardens.
"I'm not very good at mindfulness but I am good at realising how lucky I am to live in this beautiful city.
"I just like to see the changing seasons, what the leaves are doing."
In the evening she'll make her son dinner, draw him a bath and then it's bedtime ("for both of us -- or I might read, or watch a bit of Homeland").
"I can't drink the way I used to. But I do love beautiful clothes. Somebody said to me the other day, 'Isn't that a contradiction?' and I said 'No, why?'"
ALSO ON HUFFPOST AUSTRALIA