While Malcolm Turnbull got into a bit of hot water after admitting he was keen for a Netflix and chill, the Queen has been busy watching herself in the first season of "The Crown".
The 10-part series was released onto Netflix in November last year, and took viewers inside Buckingham Palace as a 25-year-old Elizabeth was crowned Queen. The series followed her rise to power, her marriage, her family and everything that comes with the heavy title of Queen.
One big question many viewers had after watching was did her Royal Highness grab the Duke of Edinburgh for a cheeky Netflix binge? Well now it looks like we have the answer!

According to the Sunday Express a royal source confirmed that the Queen has watched every episode of the series.
"It has been a longstanding arrangement that they drive to Windsor at the weekend to join the Queen for an informal supper while watching TV or a film. They have a Netflix account and urged her to watch it with them. Happily, she really liked it, although obviously there were some depictions of events that she found too heavily dramatised."
"The Crown" was a landmark series for Netflix, their most costly production to-date with a budget of more than $A170 million. The streaming service promised the series would run for a minimum of six seasons, with each season focusing on a new decade in the Queen's life. The star of season one, Claire Foy, recently confirmed that after the second season the entire show would be recast to adjust for aging.
The series stars Foy as Queen Elizabeth II, Matt Smith as Prince Philip, John Lithgow as Sir Winston Churchill and Vanessa Kirby as Princess Margaret.
Now to find out if Trump has watched "House of Cards" or not...
Click below to subscribe to the Refresh podcast by HuffPost Australia on iTunes.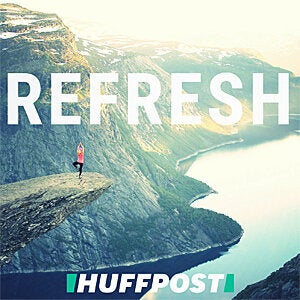 ALSO ON HUFFPOST AUSTRALIA