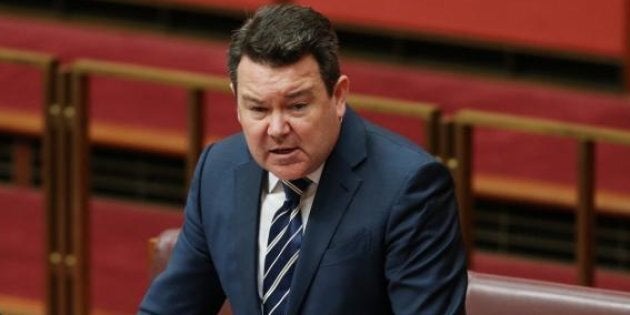 CANBERRA – Dean Smith has been bruised and had "every sort of Liberal bone in his body offended", but the Liberal senator would it all again for his beloved party.
After an almost 30-year relationship, he's married to the Liberal Party and he's here to help it put its best foot forward.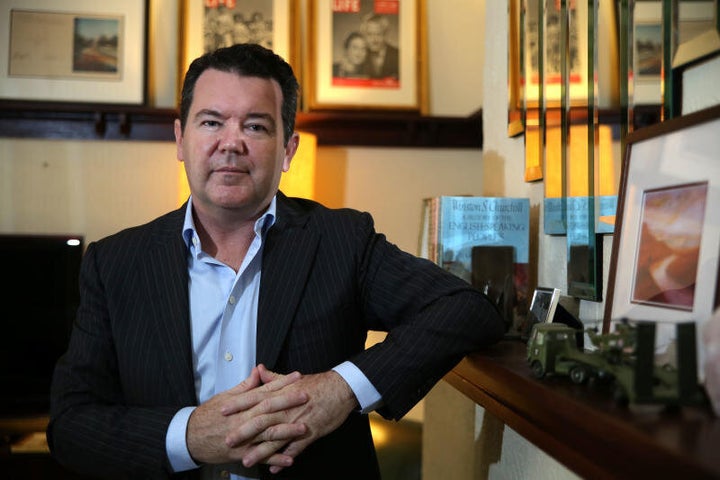 As a classical Liberal and self-described "big fan" of public institutions like the parliament, the monarchy and marriage, a big part of that is protecting the federal parliament and Smith's best example is having free votes over "corrosive" plebiscites. In 2016, Dean Smith was only Government member to stand up in the joint party room and argue for a marriage equality free vote.
In an extended interview with HuffPost Australia, Smith has declared the time for a Turnbull Government policy turnaround on same-sex marriage is nigh. And the best time to do that would be in August.
"I think the evidence is very, very clear. It will be hard to readopt the plebiscite," the West Australian told HuffPost Australia.
"We are coming up to the two-year anniversary of when we adopted the plebiscite in August. (The plebiscite) having ... been defeated, I think there is a natural symmetry about re-examining our policy at that particular point in time.
"I personally believe that this term of parliament, this parliament, the 45th parliament there should be a free vote on the issue of marriage. Most definitely.
"One free vote in the 45th parliament on the issue of marriage? Not much to ask for."
But the plebiscite is current government policy and an election pledge and Smith reckons he is not a betting man.
What he is, appears hard to define. And that's just the way he likes it.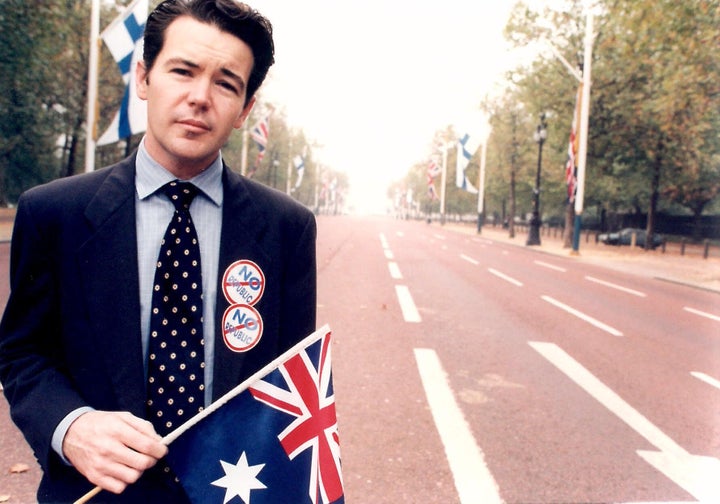 He's a conservative, but has defiantly stood up as a "classical Liberal" over human rights concerns and gay marriage.
He has ambition, but thinks taking principled stands within his party may have blown his chances of elevation; "I am probably reconciling myself to that".
He supports the Prime Minister, but can't stand Government memos on issues of the day known as 'talking points': "I don't use them. Ouch".
He listens carefully, but sometimes answers questions with other questions.
Asked if the Liberal Party is the broad church that senior party members keep saying it is, he responds: "Do I think the Liberal party is as aware of its proud history and those foundation stones? I don't think it is".
"I think people have forgotten about that.
"The good thing is it is easy to be reminded. And it is a proud history."
Then there is his parliament house office. It is set up a little differently to those of other federal politicians, and this is not a reference to the proud monarchist's large portrait of the Queen. His desk is not in the "power position" of facing the main door. It is side-on as office visitors enter, so they have equal power with Smith.
Trust and integrity are very important to him.
"For me in this job as a parliamentarian, someone saying that they trust me is probably the highest compliment they can give me," Smith said. "Similarly if someone said they did not trust me that would shatter me."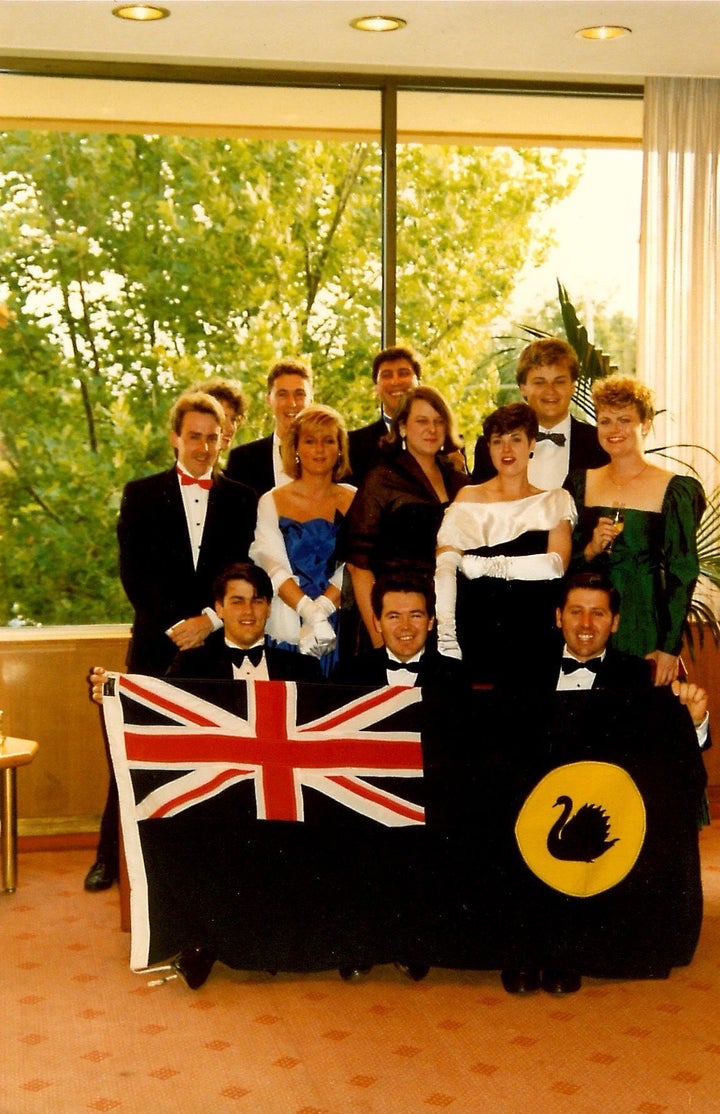 Friend and fellow WA Liberal Senator Linda Reynolds joined the Young Liberals with him in the late 80s.
"He is a true convictions politician," she told HuffPost Australia. "And as long as I have known him, Dean has always stood up for what he believes in as a Liberal and now also for what he believes is in the best interests of WA.
"He argues his cases cogently, calmly and based on fact.
"I believe he is highly regarded for his principled approach to policy and issues. Even if someone does not agree with his point of view, they respect what he is saying."
"I could rubber stamp these things," Smith offered. "Or I could do the old-fashioned parliamentarian role."
Well, he chose the latter. And you can tell it is still raw for Smith.
"Boy did it cause me grief. I have got the scars. Am I stronger for it? Yes. But the fact that I upheld the integrity of the committee which was a committee of the parliament? Yeah it was tough. I would not want to do it again, but it was the right thing to do."
"It was tough. I would not want to wish it on anyone else."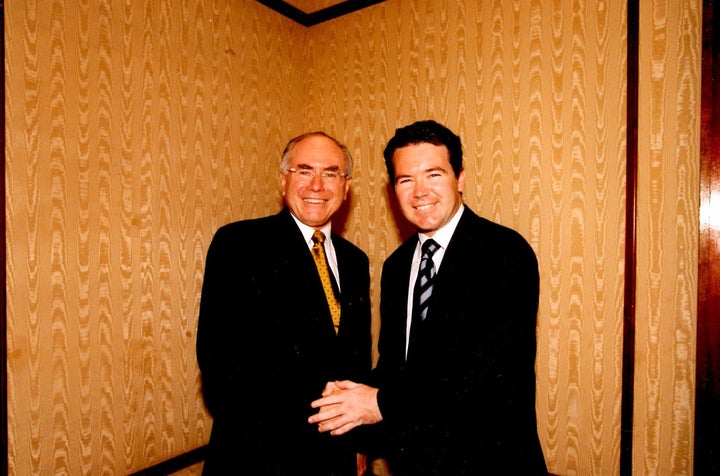 How far would the West Australian go to stand up for what he believes in?
"The tension is, what are you prepared to sacrifice?" he tells HuffPost Australia.
"Because in this modern era, I do think that you get discounted by standing up on values and principles."
Smith looks back at the Liberal Party's "rich history" of members and senators standing up for states, values and principles, particularly remembering the actions of Nick Minchin, Robert Hill, Noel Creighton-Brown, Reg Withers, Barnaby Joyce in crossing the floor.
"Now the culture is strongly against that," Smith rues.
"Doing the right thing always turns out to be the right thing to do," Smith said. "So when I have taken a stand I have not regretted it.
"The plebiscite was the hardest stand. I do not regret. Do not regret it at all."
"It bruised the classical Liberal, I think it bruised other classical liberals," Smith told HuffPost Australia.
"But it also bruised that Liberal who had been a member at the time -- I have been a member for the party for 28 years, not a casual member that had floated in and out -- I put up the signs and had been a young Liberal President. I had done that. I am married to the Liberal Party, I felt every sort Liberal bone in my body offended.
"I could sit there and cop it. Not cop it. No.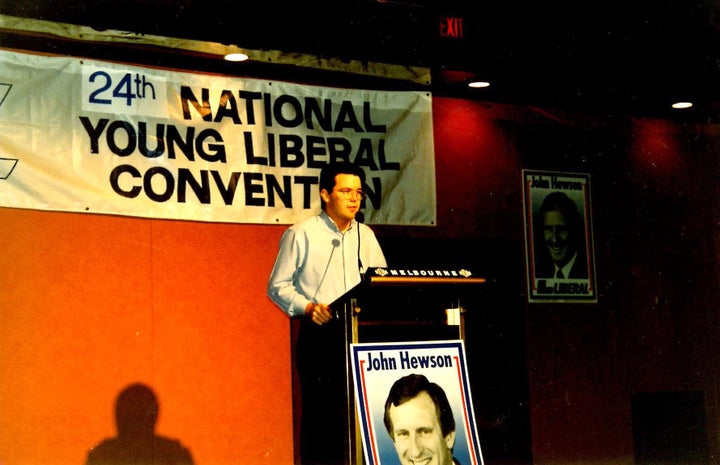 What's got Dean Smith motoring at the moment is an area not many people, especially politicians, would find alluring or could fulfill ambitions. The West Australian is taking on the fight inside and outside government for the rights of grandparents raising grandchildren and over sexual health, particularly the crisis in indigenous sexual health.
"These are young people, so therefore it is affecting their reproductive health," Smith said. "So this is really ..I don't want to talk crisis, because we can really get ahead of this and fix it.
"What is happening is that all these advances are being enjoyed by non-indigenous people with HIV and STIs in the community, but they are not being enjoyed or made available to indigenous people. Now that is a travesty.
Smith thinks about $20 million can fix it.
Too expensive? Well, Smith points to $45 million being spent on indigenous recognition and "we are no closer to getting an outcome".
"This is outrageous. This is a real issue affecting young people in particular in indigenous communities," the West Australian said.
"So I suspect what is going to happen is (Indigenous Health Minister) Ken Wyatt is going to set up a ministerial reference group and he will (motions handball) to me.
"Great. I love the responsibility. I will run with it. I will get it going. I will learn."
"The issues will come and go. We will come and go. We go to our grave but having been regarded as a person of integrity, a person who has been courteous but has still made his or her points strongly and some who demonstrated courage and trust, it does not get better than that."
Click below to follow HuffPost Australia Politics on Facebook!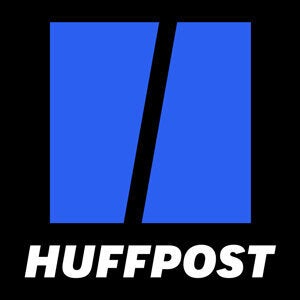 ALSO ON HUFFPOST AUSTRALIA