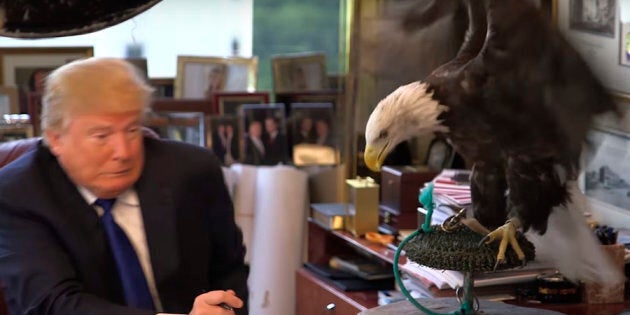 Another day, another plagiarism controversy to embroil the Trump presidential campaign.
Trump Jr is again in the spotlight, however, for a racist meme about Skittles and refugees.
Yep, you heard that right.
Never mind that the bombing suspect, Ahmad Khan Rahami, was of Afghani descent. Not Syrian. And that the man in the stabbing incident, Dahar Adan, was of Somali descent. Also not Syrian.
No, let's focus on the meme itself. The argument about Skittles and refugees has been used by right-wing groups for a while -- even by our own One Nation senator Brian Burston -- so it's a well-known argument. So well-known, in fact, that Trump Jr seemed comfortable in simply copy-pasting it from another guy's tweet:
That's Joe Walsh, former Republican congressman and now conservative radio show host. As you can see, the similarities are a little interesting.
That's at least the third plagiarism claim to hit the Trump presidential campaign. Their communications team seems to have mastered the Ctrl-C, Ctrl-V cut and paste function, if nothing else.
For their part, Skittles came back with a pretty classy reply: