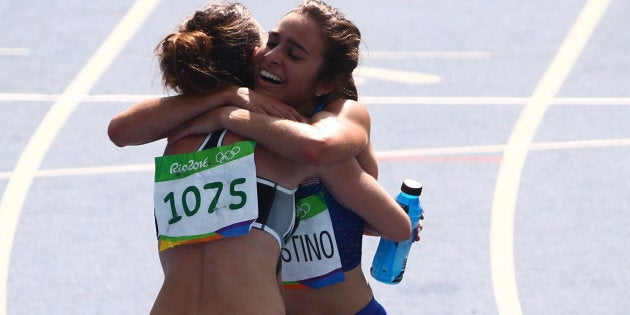 Australia wrapped up the four yearly games with eight gold, 11 silver and 10 bronze medals and some cherished memories,not least of which was 18-year-old Kyle Chalmers' "under the radar" 100m freestyle win during the second week of the games.
More than 11,000 athletes from 207 countries competed in 306 events at this year's Olympic games.
There were some choice moments at Rio, such as Japan's Risako Kawai celebrating her wrestling win by slamming her coach.
Or what about Chinese swimmer Fu Yuanhui's absolute glee during this interview?
There was that time when the USA's Abbey D'Agostino and New Zealand's Nikki Hamblin helped each other up during a qualifying race for the women's 5,000 meters.
The Rio Olympics even had the first refugee team to compete:
The next summer Olympics will be in Tokyo in 2020.