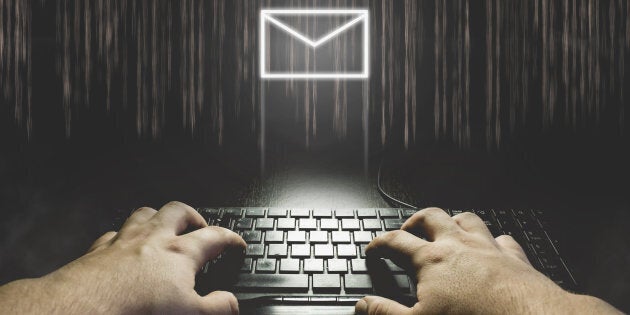 What is it about August 9th? Last year, it was that evening of national beating-your-head-against-your-laptop as the Census website went down, and stayed down. This year, the government decided the mark the anniversary of #censusfail by handing the architects of that omnishambles, the ABS, the hospital pass of 2017: responsibility for a national same-sex marriage poll.
Marriage equality is squarely a human rights issue, but an ABS survey about marriage equality raises some additional and important questions about whether the ABS even has the power -- or should be allowed -- to run a national survey about marriage equality. These questions go to the heart of the Government's power to collect data about us.
Is opinion on same-sex marriage 'statistical information'?
The ABS says that they are under direction "to request statistical information from all Australians on the Commonwealth Electoral Roll, as to their views on whether or not the law should be changed to allow same sex couples to marry".
This phrase 'statistical information' is critical, because the ABS's ability to be directed by the government, and its power to collect data, is limited under the Census & Statistics Act to 'statistical information'. The meaning of that phrase is not defined, but for surveys other than the Census, the ABS can only collect statistical information on a list of topics prescribed in the regulations, which include "births, deaths, marriages and divorces".
But some legal experts have questioned whether opinions can ever be 'statistical information', in the way that facts are. Constitutional lawyer, Anne Twomey, for example has described 'statistical information' as "numerical data concerning facts". So it would be one thing for the ABS to collect data about the numbers of people who are in same-sex relationships, or the number of married versus unmarried couples -- but another thing entirely to ask about people's opinions about marriage.
Can it still be described as 'statistical information' if the survey is not conducted using proper statistical techniques?
But even if the High Court is persuaded that an opinion poll on marriage equality is 'statistical information' about marriage, will the conditions under which those opinions are to be collected render the resulting data so unscientific that it could not honestly be described as 'statistical' anyway?
Numerous commentators have mentioned the difficulties of postal voting for various groups, including the young who move home often, the homeless, rural indigenous populations, people who are overseas including serving members of the defence forces, and silent electors.
Will the ABS know who voted and who didn't?
There is a catch-22 here. If the ABS issues voting papers with personal identifiers, then the concept of voter privacy flies out the window. But if there is no way to link voters to votes, then ensuring the integrity of the voting process is extremely difficult. This is an inherent flaw in postal voting systems; yeah, I know you can do the whole envelope-inside-an-envelope thing, but you still have to trust the person opening the envelopes.
Weaselling out of privacy promises after only one day is not a good look for an agency asking us to trust them with our data.
Could the survey data be combined with other data?
Broken privacy promises brings us to the next point. Will, or could, the ABS use the marriage equality poll data for other purposes? Could they link it to other data that the ABS holds about us?
That might sound ridiculous, but consider this: if the High Court accepts that the marriage equality poll is a survey, and the data to be collected is 'statistical information', then that puts our 'votes' in the same bucket as our Census answers.
And as you may recall, last year the ABS decided that it had the power to use our names and addresses to generate statistical linkage keys, to enable it to link our Census answers with other data about each of us, from datasets given to it by other arms of government.
So if the ABS can link our Census answers, at an individual level, to our educational records, criminal records, tax records and whatever else it is hoovering up, why not also our opinions on marriage equality? The ABS has released a statement saying that it won't do that, but then again, they used to promise that about our Census data too.
By now hopefully you are starting to see the scope of the ultimate privacy issue at stake here. If the High Court finds that a survey of people's opinions about marriage equality is not 'statistical information', then the ABS has no power to conduct this poll, and hopefully the national stupidity will end there.
But, if the High Court says that it is 'statistical information', then effectively the ABS will be seen to have the power to collect any data so long as they call it 'statistical information' with some tenuous link to one of the long list of prescribed topics, and the power to then use that data for data-matching at an individual level so long as they don't disclose it in identifiable form.
In that scenario, there is nothing to stop the ABS compiling dossiers on every single one of us, using their compulsion powers to do so. Why stop with our views on same-sex marriage? Why not also ask where everyone stands on other topics conceivably within scope of the prescribed list of topics on which the ABS can conduct surveys, like abortion (births), euthanasia (deaths), who should win 'The Bachelor' (marriage), or whether peanut butter should be crunchy or smooth (food preparation and food consumption)?
I don't want this wasteful, hurtful, unnecessary and unlawful survey to go ahead. I desperately hope that the legal challenge in the High Court succeeds. Affording equal legal rights and protections to a minority should not be subject to the opinions of the majority, and the powers of the ABS to collect and use our data should be clarified and curtailed.
___________________________