Theresa May has bought herself more time as prime minister by indicating that she will offer MPs a crunch Brexit vote in the next two weeks which could bring down her government if she is defeated.
Sir Graham Brady, chairman of the Tory backbench 1922 committee, had urged the prime minister to set out a clearer timetable for her departure from office during two meetings this week.
But May refused, instead indicating that the EU withdrawal agreement bill will be put to the Commons before European elections on May 23.
She also offered showdown talks with the Tory backbench high command on the 1922 executive next week, Sir Graham told reporters outside Wednesday night's meeting of the committee.
If the bill is defeated, it could spell the end of the current government as it would have failed in its primary goal and had its flagship legislation rejected by MPs.
Downing Street has been reluctant to bring the bill back to the Commons for fear of it being voted down at second reading, and has been working with Labour to try and ensure it at least gets safe passage in that first stage.
But if it is voted down, the government would not be able to reintroduce the bill in this parliamentary session, meaning it would either have to call a general election or prorogue parliament to end the session.
If it prorogued parliament, it would then have to hold and pass a Queen's Speech, which could prove a tall order due to May's lack of a majority. Failure to do so would also trigger a general election.
Sir Graham said: "I think it is the intention to have a further vote, potentially on the withdrawal agreement bill before the European elections take place and hopefully in the much nearer future than that.
"That is my understanding."
The Altrincham and Sale West MP also refused to say whether the 1922 executive discussed changing party rules to oust her sooner.
But he warned May that the "sensible thing to do" to win the withdrawal agreement bill would be to try and placate Tory and DUP demands rather than seeking to meet Labour demands.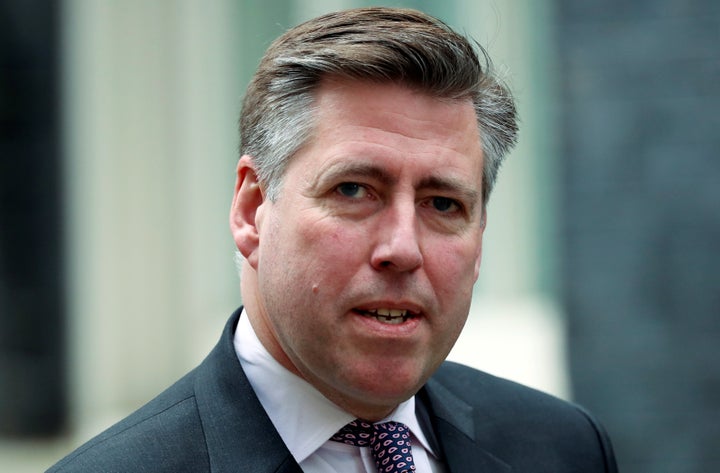 Sir Graham urged her to bring forward the bill, which covers the UK-EU divorce agreement, alongside promises on future trade arrangements that would remove the need for the Irish border backstop – hated by Brexiteers – in the deal.
Brady himself headed up an amendment earlier this year which actually secured a Commons majority on Brexit, by calling for the backstop to be replaced with "alternative arrangements" based on technology.
The EU rejected the plan and insisted the technology did not yet exist to get rid of the backstop, which creates a fallback customs union to maintain an invisible Irish border if another solution is not found in future trade talks, while promising to work on alternative arrangements for the future.
Brady insisted: "It remains the only positive proposition that commanded a majority was my amendment which sought to pass the withdrawal agreement without the backstop in its current form.
"I think bringing forward a second reading of the bill, which sought to deal with the backstop, is the best prospect of securing second reading. That is my view."
Responding to Brady's comments, a Number 10 source simply said: "We want to bring the withdrawal agreement bill back as soon as possible".
One Brexiteer Tory however left the 1922 meeting complaining that May had somehow survived another day.
"Multiple attempts have been made to try to light the fuse but it's not exploding," they said.
The mood of the meeting, which heard from Tory chairman Brandon Lewis on last week's disastrous local election performance, was said to be quiet.
"We have moved beyond anger well into despair," Tory MP James Duddridge, a Brexiteer who wants to remove May from office, told HuffPost UK.
Another MP however warned that ousting May may be a "pain relieving measure" for the party.
But she could simply be replaced with another leader "who comes up again exactly the same brick wall, which is not having a majority and having an intransigent Brussels to deal with.
"My fear is everybody's expectations will be built up before being dashed."
The meeting came after Tory former chancellor George Osborne told cabinet ministers and MPs they had a "responsibility" to oust the "lame duck" prime minister before party conference in September.
He urged the contenders lining up for the Tory succession to act, saying his message to them was: "Fortune favours the brave in these leadership contests."
Speaking to Sky News, Osborne said: "Eventually the party has to confront the truth, which is that it needs a new leader, it needs a new agenda, it needs to win over supporters who have disappeared from it and it needs to make an appeal to the urban, metropolitan Britain that has currently turned its back on conservatism.
"If that continues to be the trend, then there won't be a Conservative government for much longer."