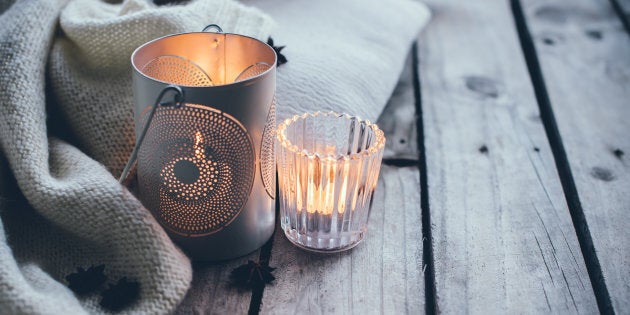 Is your mum's birthday coming up? You should give her a candle. Headed to a housewarming? A candle makes the perfect gift. Engagement party? Really fancy three-wick candle FTW.
Here, our pics of the best candle brands to make your home smell amazing and feel cosy this winter.
Founder Craig Schweighoffer was inspired to create the Aussie Candle Brand after a trip to the U.S.
"I was visiting LA and noticed an abundance of natural candles. When I arrived back in Sydney, I could not find one natural wax candle. It did not make a lot of sense as USA was not known for its natural resources and Australia was. Anyway, after years of research and testing, a natural wax candle was developed and feedback from those that sampled it was encouraging. And the business began."
From there the brand has grown to an iconic eco-luxe label stocked in over 25 countries. Expect to pay $29.95 for a 270 gram Metro Jar.
In 2006 New Yorker (and single mum) Nicole Eckels left the U.S. and upon discovering Australia, she knew she had found her new home. She identified a gap in the local Aussie market between cheaply produced candles and exorbitant imports. From there GlasshOuse Fragrances were born.
The brand, now almost a decade old, is one of the most popular in Australia. Big on 'destination fragrances' the scents of each candle promises to take you somewhere else.
Prices are around $42.95 for a 350 gram candle in a glass jar.
Handmade in the Southern Highlands of New South Wales the brand was launched in 2014. It aims to 'capture the remarkable beauty and exquisite charm of Australian living' and with scents such as Black orchid and Ginger and Burt Fig and Pear, we can promise you the fragrances are of very high quality.
A 350 gram candle in a glass container (which is reusable -- they make excellent makeup brush holders) will set you back $39.95.
Created to be kind to the environment, Cocolux candles are made with natural coconut wax and are hand poured into reusable vessels made of solid copper. Founder and Creative Director Meisha Strykowksi has already taken the young brand to impressive places and Cocolux Australia was asked to design a fragranced candle especially for the luxury NSW property Pretty Beach House.
Expect to pay $45 for a 150 gram copper candle.
Salus boasts brand values that include using local, Australian-made, natural and pure products. Very eco conscious, they only use plant-based ingredients with 100 percent pure essential oils (not fragrance). Candles (and all other products) are 100 percent Australian owned and locally produced.
A 60-hour burn candle will cost you $39.
Don't let the name fool you. These 100 percent vegan candles are hand poured in perth and are anything but run of the mill. A huge array of Scents such as Absinthe, Pink Peony and Unicorn Tears means there's literally a fragrance for everyone - even those who don't like traditional 'pretty' candles.
Expect to pay $49 for a 400 gram candle.
The Candle Library is a clever company who offer a candle subscription service out of Byron Bay for the true addicts among us. Because, can you ever have too many candles?