When it comes to crazy sports you wouldn't think exist, Aussies seem to take the cake a lot of the time.
When it comes down to it, Australia is home to a lot of speed-thirsty maniacs who just want to go fast in whatever vehicle they can get their hands on. They want to live life dangerously just because they can.
And for one weekend each year in the small South Australian town of Renmark near the Victorian border, a bunch of crazy adrenaline junkies do just that.
Tin boats that can skim along the water at speeds up to 90km/h in waterways barely big enough for them to fit.
Welcome to the annual Red Bull Dinghy Derby. It might just be the wildest race you see today.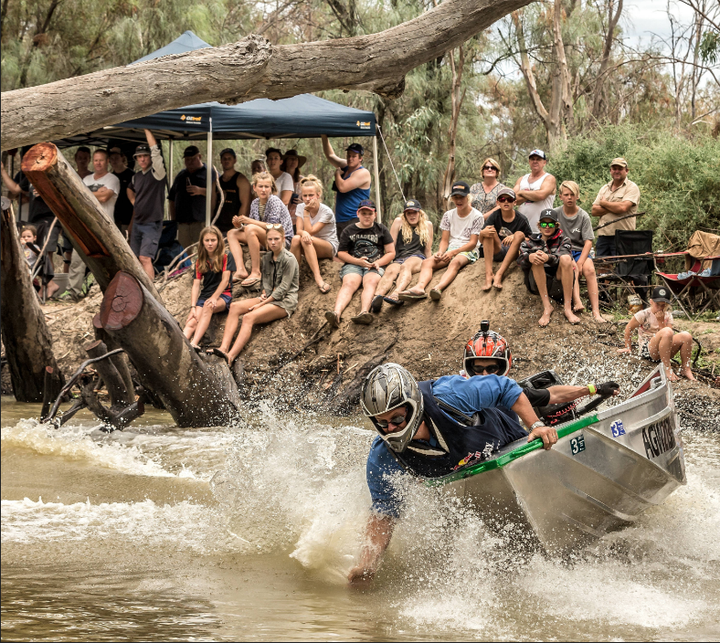 It goes like this: thousands of punters show up to Renmark to watch competitors strap out-board motors to their custom built dinghies before cheering them on as they weave through mud, sticks and trees in the attempt to get the best time around a 100km-long course.
The race has been around since 1981 and was formed off the back of a bet between mates to see who had the fastest boat. Thirty-six years later, it now has more thrills and spills than most of us could handle.
So why are these speed-freaks still racing? Matt Thur took out this year's race on Sunday and for him, it's simple.
"It's the best feeling in the whole world, I'm over the moon. We've worked so long and hard for this, it's been a huge week this week, still working on the motor last night," he said.
"Hopefully I've cemented my place in history with that, it's been a long time coming. We'll be back next year to do it again."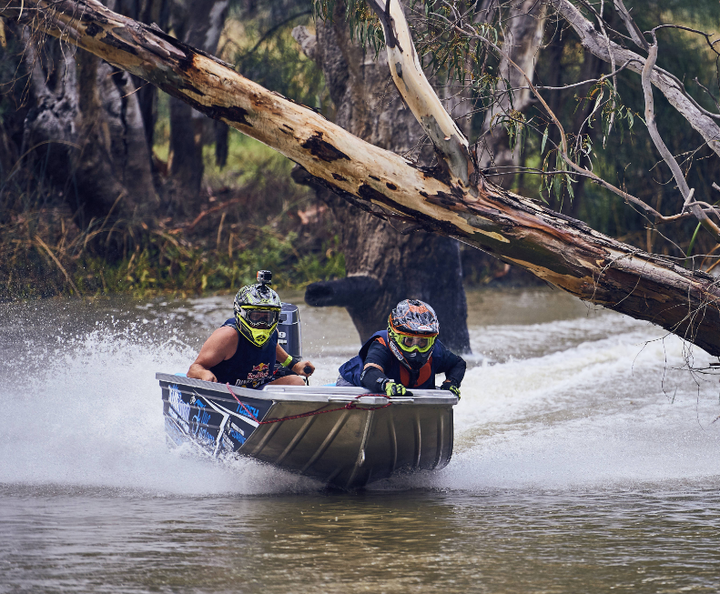 One of the event's founders, John Chigros, still races in the event since its inception in the 1980s and still holds the record for longest win-streak in the race's history, according to the ABC.
"I actually won 14 years straight in that class so the most that's been done now is five I think," he said.
"It feels like you're in the air, you virtually are really. Concentration to 100 per cent, make one mistake and it is game over."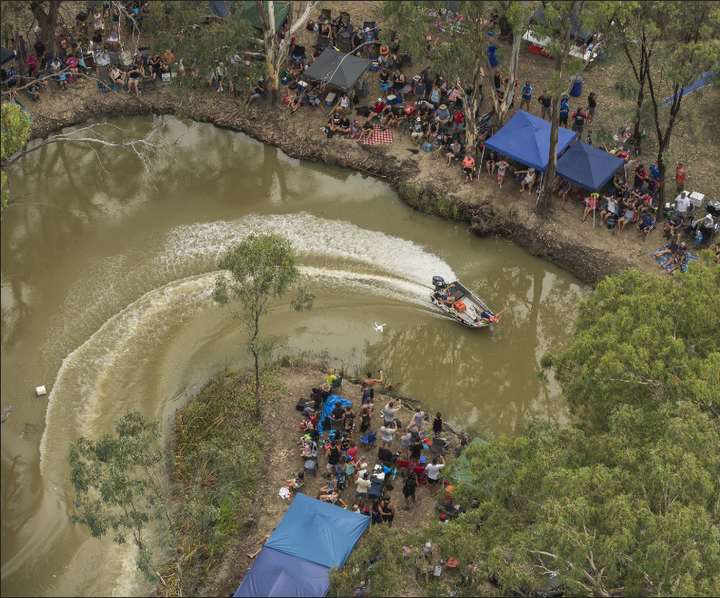 ALSO ON HUFFPOST AUSTRALIA