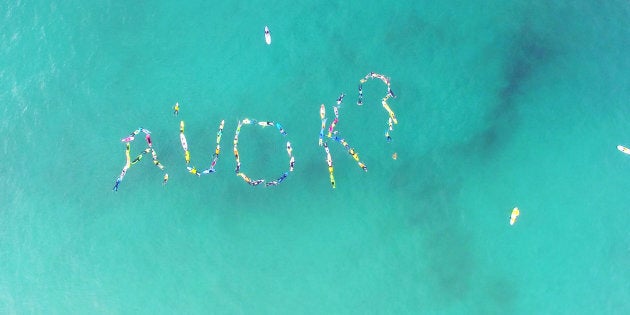 Hundreds of thousands of Australians were talking about R U OK? Day on Thursday, raising awareness to check in with others. And reminding each other it's okay to not be okay.
On Thursday morning, Bondi shined as bright as could be as more than 200 Aussies from the One Wave Community hit the beach donning bright outfits and spelt a huge R U OK? with their surfboards.
If you haven't heard of the One Wave community, it is an organisation using surfing therapy to promote healthy conversations around mental health.
They usually hold Fluro Fridays where they meet on the beach, have a chat about how they're feeling that week and then jump in the water for some party waves.
But on Thursday, fluro was traded in for a lot of yellow and the party waves were swapped for a paddle out.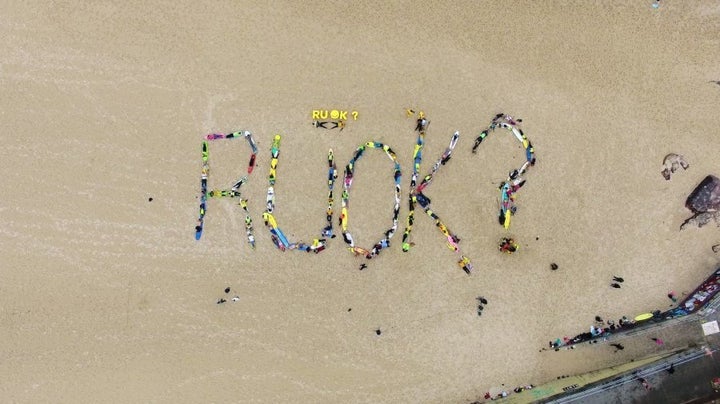 And Bondi wasn't the only beach decorated for a good cause on Thursday morning.
One Wave co-founder Grant Trebilco told The Huffington Post Australia the organisation's aim is to let people know it's okay to not be okay.
"We were so proud of the community that showed up," Trebilco said.
"[Thursday morning] showed by rallying together we have the power to start a much needed conversation and together smash the stigma."
The powerful question R U OK? was also spelt out across eight beaches around the country including Noosa, Manly, Wollongong, Byron Bay, Moffatt Beach and Crescent Head.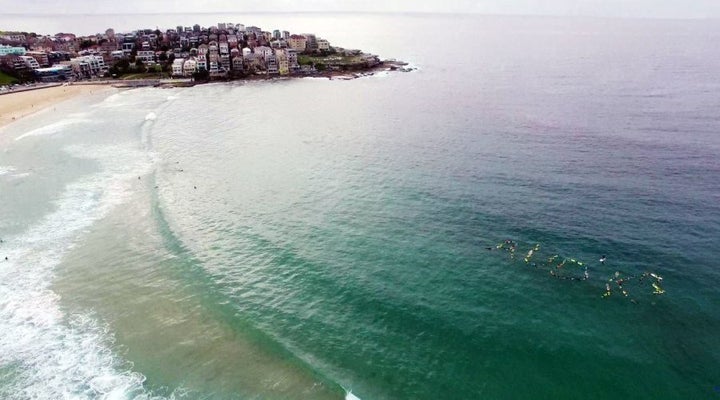 Bondi's famous Icebergs swimming pool was also donning a huge R U OK? sign. You can check out the incredible footage of Bondi on Thursday morning here:
If you're wondering why we're still talking about this days later, take note. This is a little reminder we should be having this conversation everyday. And if no one has asked you, but you need a hand, a shoulder to cry on or just an ear to hear you out for an hour, reach out.
If hundreds of thousands of Aussies got involved on Thursday, there's bound to be a few around today.