In the realms of action and adventure sport, 2016 has certainly has reached some hovering heights.
We created the world's longest swing over Austria (why not?), we surfed the clouds above Florida and we dove off cliffs in Bosnia and Herzegovina.
And by we, we mean the crazy and inspirational athletes who have gone to great lengths in the name of their sport -- or a great photo.
Thanks to Red Bull, we've been right there with them.
Cliff Diving In Mostar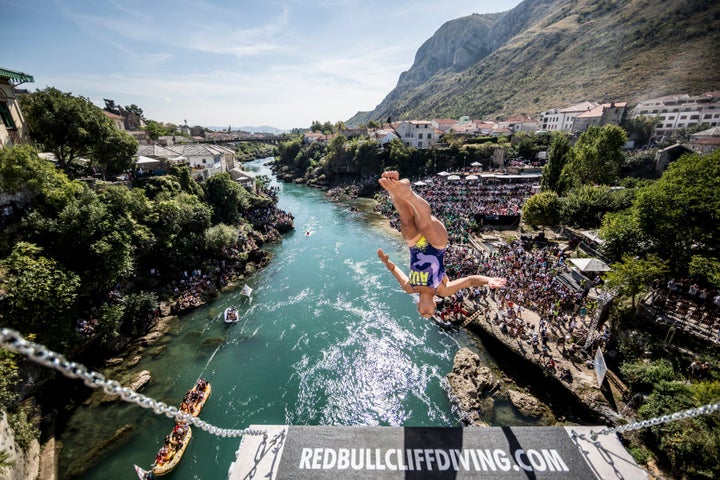 Here, she is plunging off the famous Mostar Bridge in Bosnia and Herzegovina. Yep, that is a 21.5 metre drop. Woah.
Slopestyle Biking In Whistler
Slopestyle is a thing. It's a winter sport that sees athletes ski, snowboard or bike down (or off) crazy slopes, ducking rails, jumps and other tricky terrains on their way down. It's positively wild.
Here, young Polish rider Szymon Godziek is midair and face down at the Red Bull Joyride in Whistler.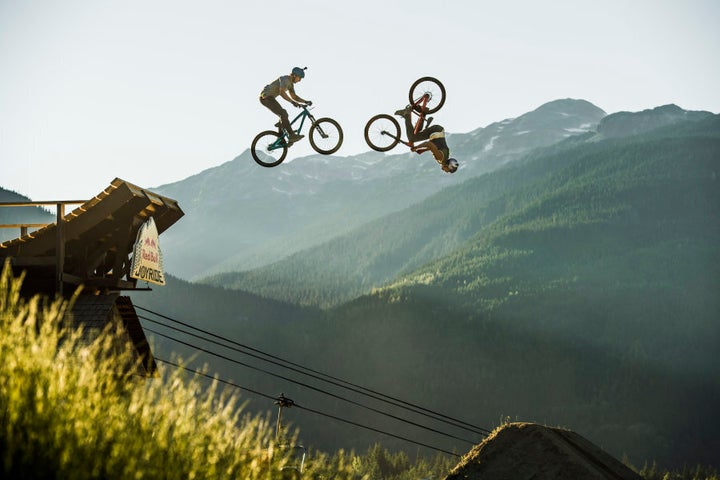 Surfing The Northern Lights
This one needs very few words -- other than to say that it was the dream of two photographers to shoot somebody under the Northern Lights in Norway. Lucky for them (and for us), Mick Fanning was the chosen one.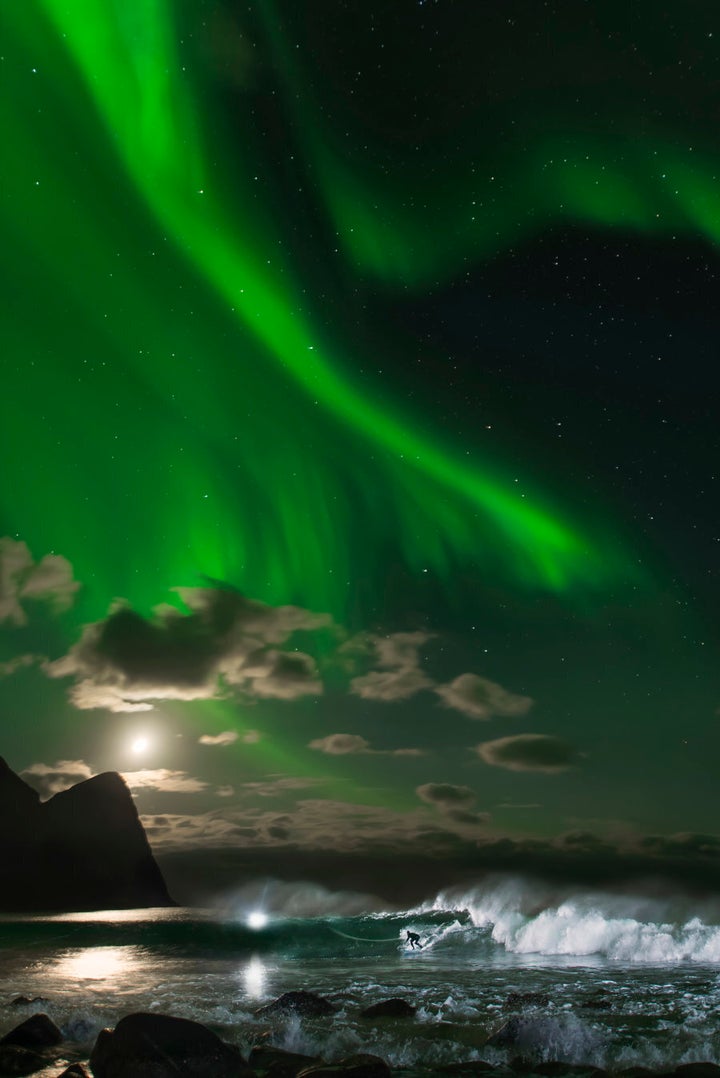 Huffpost Australia caught up with Fanning after his latest trip and heard about what's coming up next for the 35-year-old three-time world surfing champ turned environmental advocate.
Skysurfing In Florida
In normal circumstances, a hostile thunderstorm is usually an indicator to steer clear of jumping out of an airplane.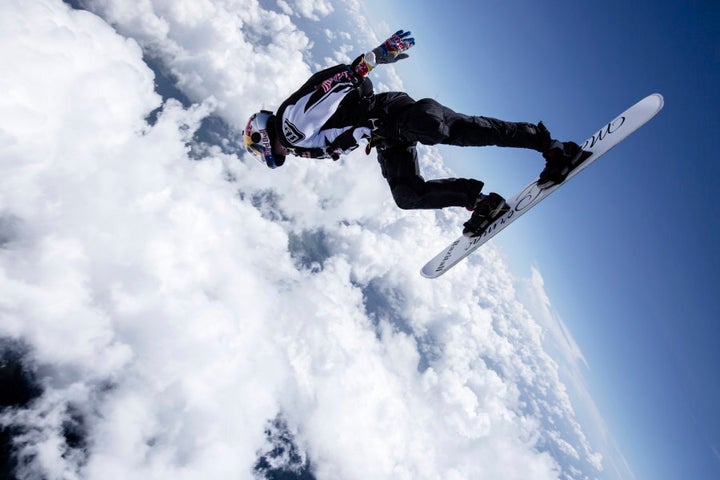 Above, Sean MacCormac is poised to leap from 3 kilometres above central Florida, his feet strapped onto his board, to surf a storm cloud. He's well trained (don't worry) and has been doing a host of 'innovative' projects with the Red Bull Air Force. Surely, this one must take the cake.
Sandboarding In Abu Dhabi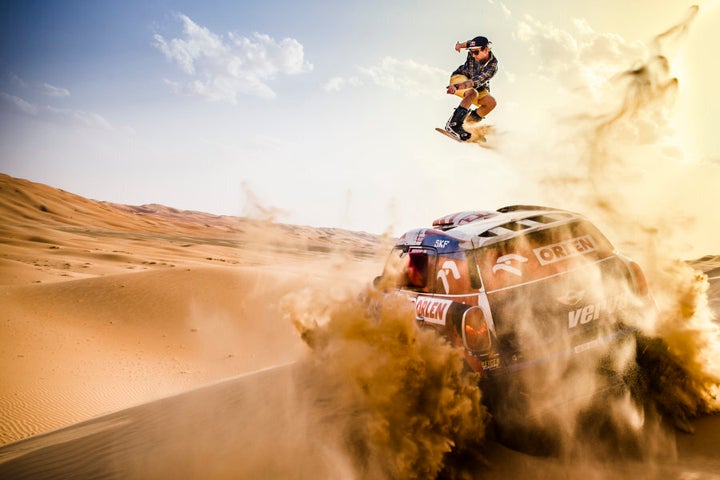 If you're into freestyling, the scorching desert is surely a good place to let off some steam. Here, a rally driver and a snowboarder meet in the ultimate desert freestyler.
It's all pretty epic. When can we start?
ALSO ON HUFFPOST AUSTRALIA