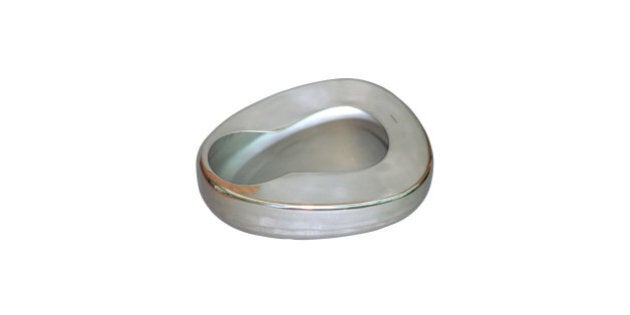 It has often struck me how one-sided the doctor-patient relationship can be. Doctors often know the most intimate details about a patient: their life, their health. For those of us who are lucky enough, we can even touch their hearts in the literal sense.
But how little do our patients know about us? Yes, we run late, and sometimes we rush. But that is just the tip of the iceberg.
Doctors cry for their patients
We eat worse than we should
My day is so full that lunch is often eaten walking between theatre and intensive care. If I do sit down, it's for five minutes, tops. And that's if we get to eat at all. Doctors eat from vending machines, on the go, from the Thai delivery and from all sorts of other places we shouldn't.
We go to the loo once a day
No time for that, there's always work to do.
Doctors study for their entire lives
Doctors are basically professional exam takers. We take many, very scary exams for many years as we specialise. We study and train for many years after university. Even after we're specialists, we read books and journals and talk to other doctors to learn more and more to be the best we possibly can.
Scrubs are not as comfortable as they look
They're often itchy and fit terribly. And they don't look attractive on anyone.
Doctors have let down their family and friends too many times
Most of us have lost track of the number of weddings, birthdays, first words, first days of school or date nights with our partner we've missed. We often work in places far away from our nearest and dearest and are used to saying sorry for being late or absent. It breaks my heart every time I let them down when I'm still at work.
We lose sleep over our patients
The day before a big case, or the night after one, I toss and turn, hoping everything is fine and the patient makes a speedy recovery. Doctors worry into the wee hours about what to do or what we could have done, and hope your story has a happy ending.
Actually, we just lose a lot of sleep in general
Doctors sometimes work 24 hours or more with no sleep. Because sometimes, you just have to. It is the ability to grind on late into the night and beyond that gives the patient the best hope. Rest assured, we will get out of bed for you if you need us.
Doctors hope for a good outcome as much as you do
We hope the cancer is completely cut out and you can go back to your normal life. We are delighted when you are feeling better and are back to work. Without fail, it always brings a smile to my face.
We have to. It's an emotional, intellectual and hard ride. If we didn't love it, we couldn't be here.