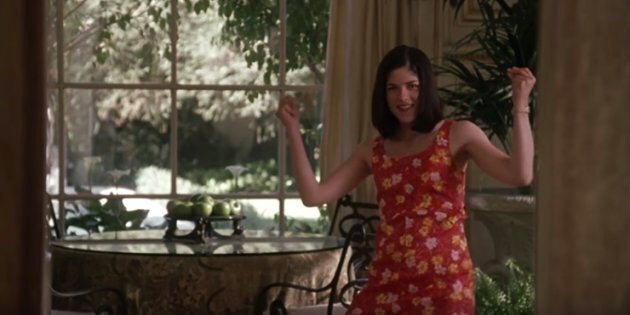 The Bloodhound Gang's "The Bad Touch" was a song your mom didn't want you to listen to growing up.
If you did listen to it, you'll probably remember it as the track that made you realize The Discovery Channel is kind of messed up. It's just a bunch of animals "doing it" all the time.
Thankfully, there are wholesome '90s movies for us to watch instead. Or, there were — until YouTuber Robert Jones set a '90s movie dance mashup to The Bloodhound Gang's hit.
Sorry, moms. This shiz is catchy.