"I'm a foster kid. My parents are both addicts. I've got three other siblings and no one wanted to take on four kids, because that's a big ask; so we were all separated. I think I went to about 16 families and 18 schools."
Growing up in foster care, TJ's life lacked stability as she was shunted from home to home, school to school. Today, as a 30-year-old mother of two young children, six-year-old Jett and baby Amity, she is determined to give them a better childhood than the one she experienced.
TJ's story is one of ten raw and emotional stories of motherhood told in Rewriting Motherhood, a book on the experiences of real Australian mums in tough circumstances.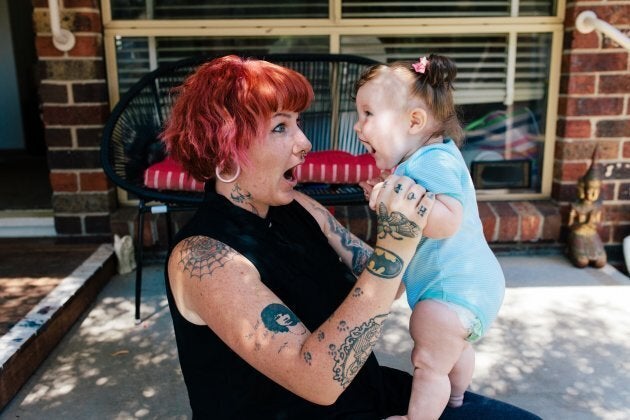 Rewriting Motherhood is an initiative of The Babes Project, a not-for-profit organisation based in Melbourne providing women going through crisis pregnancies with health care, advice and emotional support.
Many of the women who come into their centres face domestic violence, health issues, teenage pregnancy, homelessness and family breakdown.
For TJ, falling pregnant made her realise she needed to make changes.
"I was mucking around when I fell pregnant with Jett and then pretty much the day it was confirmed I was pregnant I stopped everything," she writes.
"I'm just trying to change everything that I grew up with and make it completely different for my kids.
"I've made a shitload of dumb arse choices, but I at least own it and work with them."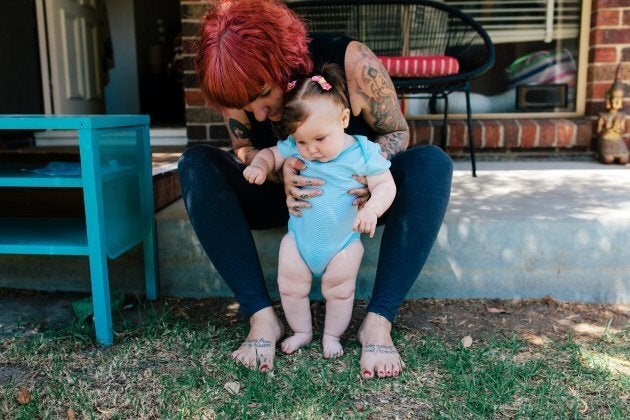 Helen Parker founded The Babes Project after going through her own crisis pregnancy more than 17 years ago. She told HuffPost Australia getting pregnant made her realise that there isn't enough support out there for new mums.
The Babe Project's two centres -- in the Melbourne suburbs of Croydon and Frankston -- have offered pregnancy packs, perinatal classes, advice and support to around 400 women since opening in 2012.
It's a beautiful moment but it's also confronting because she had no one else in the world who could be with her at the birth of her child."
Now, Parker hopes the launch of Rewriting Motherhood will encourage more Australian mums that motherhood is not always as its portrayed in magazines and on TV.
"We commonly hear women say 'I can't live up to what I see motherhood look like in society'," Parker said.
"There are so many glossy images of motherhood. We have these really gritty, compelling stores which would encourage other women in similar situations where they can see other women who potentially look like them."
She recalls one of the first women the organisation helped who, like TJ, had spent most of her life in foster care.
"I took her to the hospital and she was being induced. It was really challenging because she talked all day about her family, the trauma she had gone through as a child, as a young woman," Parker said.
"Then there was this moment when the baby was born and they put her in her arms. And she just looked at me and said 'oh my gosh, she's a baby, she's mine'.
"It's a beautiful moment but it's also confronting because she had no one else in the world who could be with her at the birth of her child."
The photo book Rewriting Motherhood will be launched at Parliament House in Melbourne on Wednesday, May 10. Photography and stories from the book will also feature as a public exhibition at Parliament House from May 9 to 11.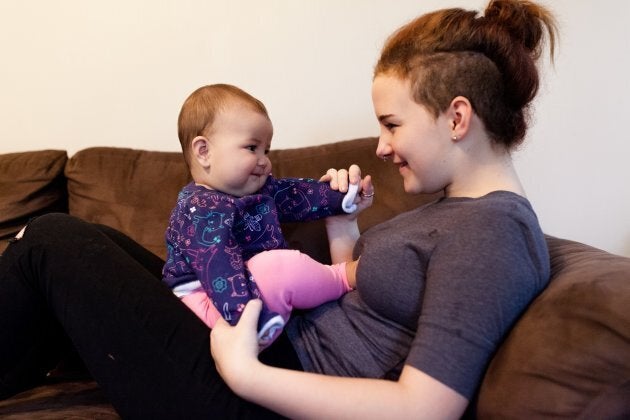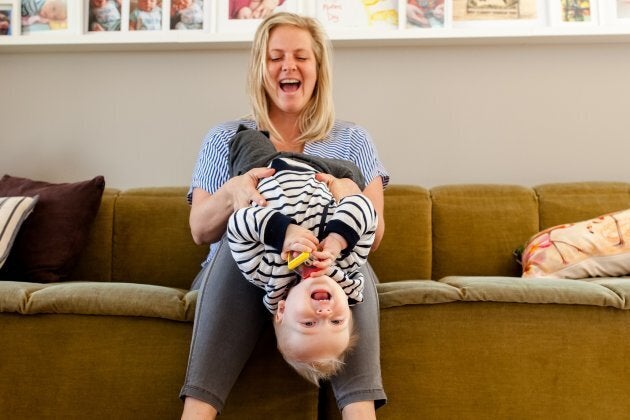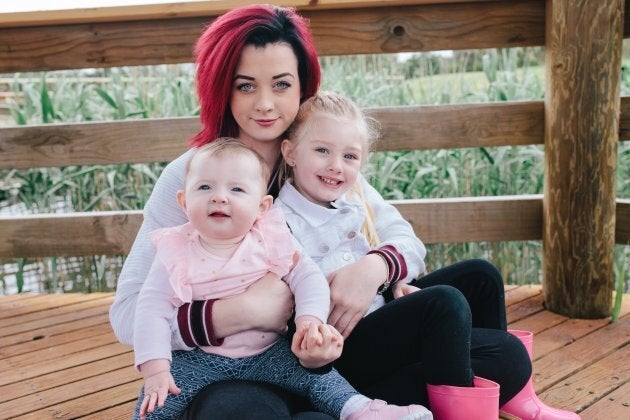 ALSO ON HUFFPOST AUSTRALIA