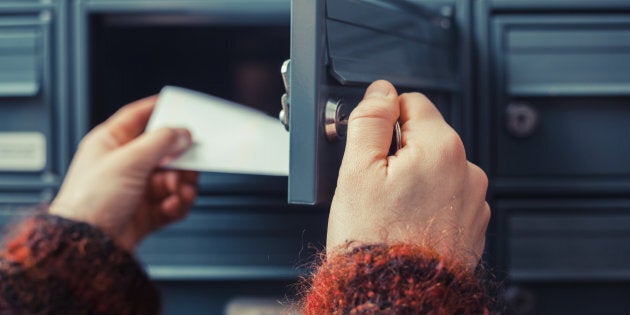 Yet through a dedicated system, most prisoners have access to emails. It's just that this email service is a little more physical than regular inboxes.
Coordinator Brett Collins said that was where they came in.
"We print them out and send them off in the post, then if a family member replies, we scan that letter and send it back, mostly with a bulk lot to the prison," he said.
"Scores and scores of emails are sent like this every day to mailboxes all across Australia and New Zealand. It's a system that was really borne out of frustration."
"To all the kind lovely people who took in their care a Staffy cross Malamute named Simba in 2010 from the Rockingham Storage; thank you for looking after my dog, my best friend. God bless you."
It's fascinating reading and while it's not exactly Facebook, Collins said it was a simple way to stay connected to the outside world.
"So much time in prison is just spent in a cell with nothing to do, it can be quite a negative experience. That's why we want to give them something to be positive about."
That's why Collins is lobbying states and territories to allow inmates access to some internet services. Currently, most facilities have stand-alone computers but only ACT inmates can access the internet for educational resources and emails.
"The fact that the ACT's system is running so well and all the initial bugs have been ironed out should give other states confidence it's something they can do," Collins said.
"The internet would allow all sorts of service providers to be able to provide to prisoners. Something like online counselling could be focused on deradicalisation, or overcoming domestic violence.
"Instead of having people just sit there all day, they could be learning and bettering themselves.
"It's about providing some sort of rehabilitation."