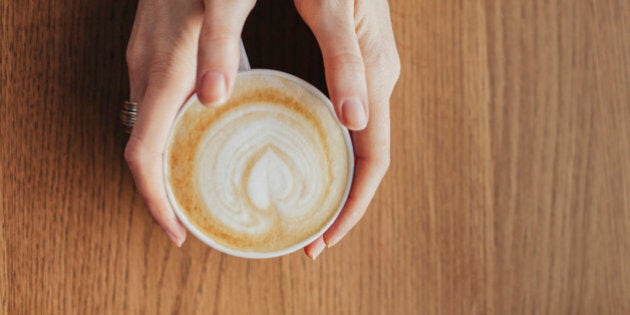 Every weekend I open the paper and look at houses I can't afford. The lush, manicured gardens and harbour views of properties in Bondi, Balmoral and Bellevue Hill are almost mean in their perfection, the Regina George of homes. I'm looking for a rental, a spacious studio near Manly, but I can't afford that either. Not unless I forgo my yoga membership or affinity for shoes.
Yet, as I watched my friend jump in a cab this morning, headed for uni, I scoffed. I'd recognised the absurdity of it -- this twenty-something being chauffeured to class like some Upper East Side princess had only last week been complaining about the hefty price of broccoli.
What I'd forgotten, however, was my own situation -- someone who moans about the ridiculous state of the Sydney housing market, and in the same sentence asks her boyfriend about our upcoming trip: "Hey Babe, Southeast Asia or New Zealand?"
Research released in late November laid bare the exorbitant cost of Sydney rentals. It confirmed in many-a-mind why young people are still living with the 'rents well into their twenties, giving us yet another excuse to continue with the mooching.
Yet, while I mourn my childhood dream of settling down with a white picket fence, a labrador and a backyard swimming pool, I've also realised that when affluent middle class kids are collectively crying poor simply because we've been priced out of an inflated housing market, we lose sight of what poverty really looks like.
In the world Gen Y have grown up with, everything is immediate and disposable. It is a world where mobile phones last 24 months and clothes are considered old after three wears. We are the generation who gets drunk on $18 cocktails, take limousines to our school formals. We spend our uni breaks in Europe, meet mates on Tinder and buy coffee every day.
While our parents worked three jobs to fund deposits on their first houses, we eat out three days a week and wonder why our bank account is empty.
The housing market is one of the biggest contributors to growing inequality in Australia. The discrepancy of income between landlords and tenants is recreating a class divide which feels something like a monarchy. But just as insulting as Joe Hockey's advice to first home buyers earlier this year -- "get a good job that pays good money" -- is the idea that you are poor because you can't afford to buy a home.
There are two and a half million Australians living below the poverty line. There are those whose struggles aren't the choice between paying rent or going out for brunch, but between going to the doctor or having enough to eat. There are people for whom this housing crisis means commuting hundreds of kilometres to work, or waiting for decades to access decent social housing.
And while we're declaring social bankruptcy because we're drinking cleanskin wine or taking the bus or missing out on a destination wedding, there are people out there who are huddled under blankets at train stations, trying to stay warm.
How about instead of spending Christmas cooking food we'll never finish we take a good dose of perspective for the ones without a kitchen. Because every time we sulk about the cost of kale and our distance to the coast, we have less space in our hearts for the children growing up with hungry bellies and dirty floors, the people for whom Christmas is not a celebration but a reminder of what they're missing.
And they're the ones who need it most.