There's something unusual happening on the streets of downtown Chicago that's making people turn their heads -- it's a self-walking golden retriever who knows what it's like to be cooler than cool.
Meet Sporty, the nine-year-old pooch that's arguably the Windy City's cutest resident, whose owner, David Duncan told HuffPost Australia "holds his own destiny".
"He has this quirk where he loves to have something in his mouth...he always feels like he's on duty," Duncan said.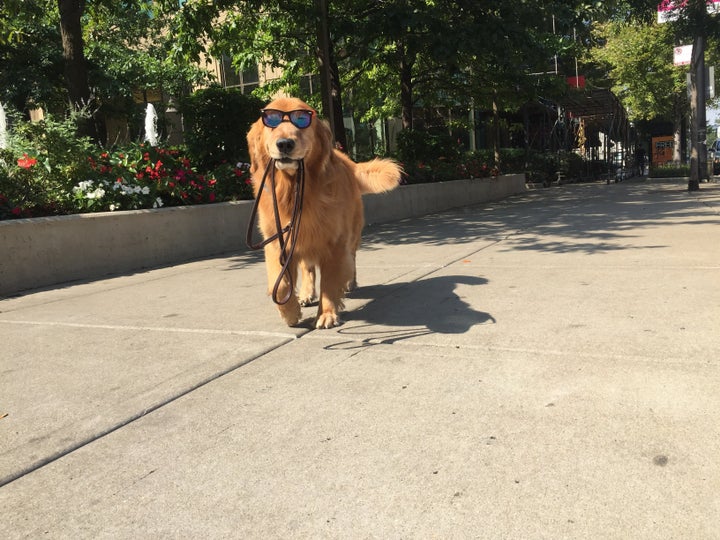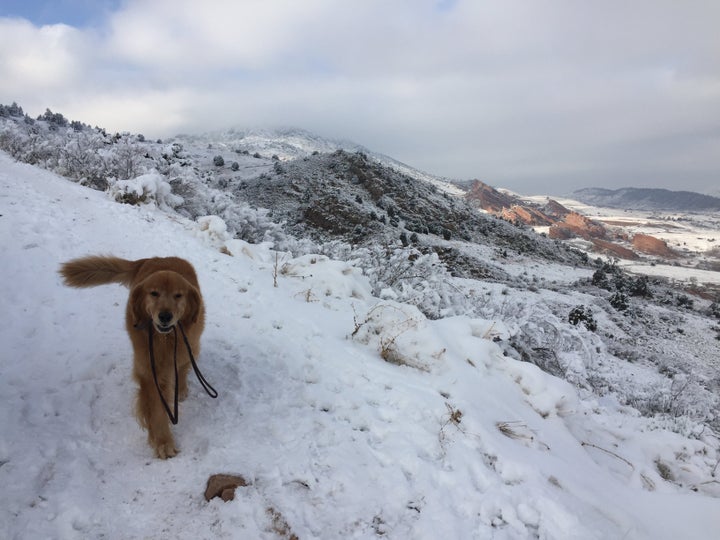 Duncan and Sporty only became mates when the dog's previous owners reached out after noticing he wasn't happy with not being the centre of attention.
"I kind of lucked out -- these two breeders had seven golden retrievers at the time," Duncan said.
"Sporty was the oldest, however given that he always has to be the centre of attention, he wasn't getting along with the two youngest puppies at the time.
"He feels like he needs to be the one."
Well, the pair are a match made in heaven, as Duncan makes sure Sporty gets all the attention he deserves (and then some).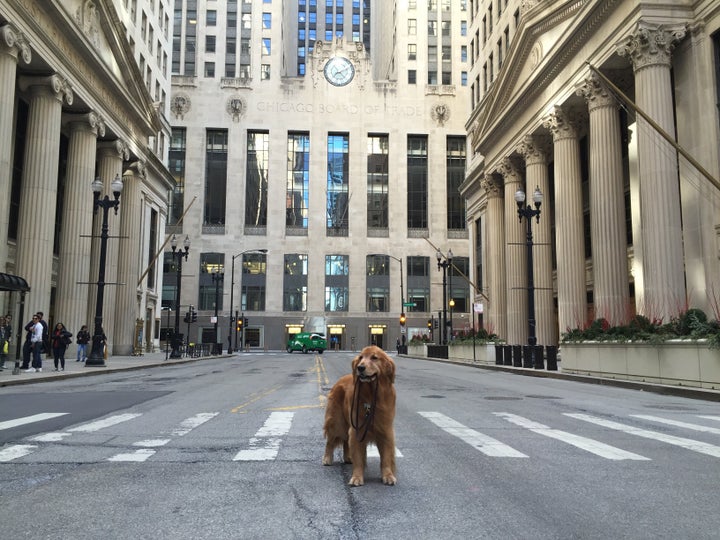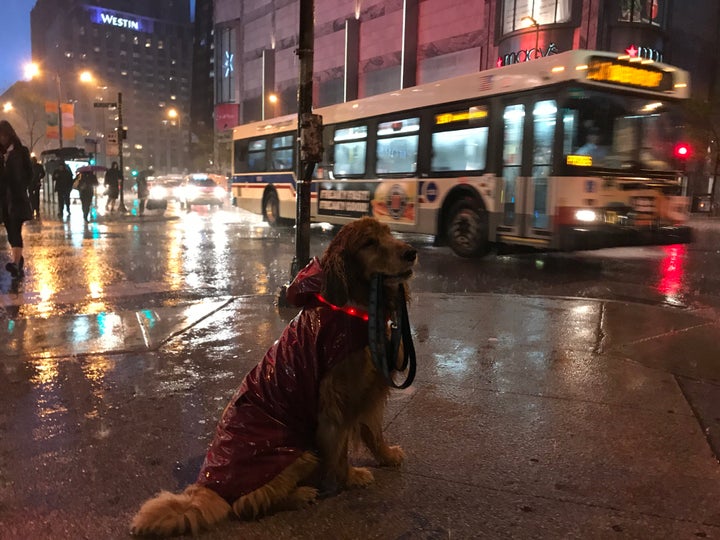 "As soon as I saw the pictures of him, I fell in love... As soon as I met him in person, I knew," Duncan said.
"[It's a] late in life match-up but I couldn't be happier with the way it turned out.
"He's obsessed with me -- we developed such a good bond so fast. He always looks back at me to see if I'm approving what he's doing."
Over the years, Sporty has managed to build up a following around the city and knows just where to go to grab a treat or sip of water left out from his many admirers.
"He gives out so much love -- people just love [him]," Duncan said.
"It's so funny I just think he thinks he's a person -- he will meet other dogs and sniff them -- if it's a female golden retriever, he's definitely interested [but] most of the time when he sees other dogs, he struts on by showing off.
"I think he thinks he's my bro -- we're just two dudes strutting the town."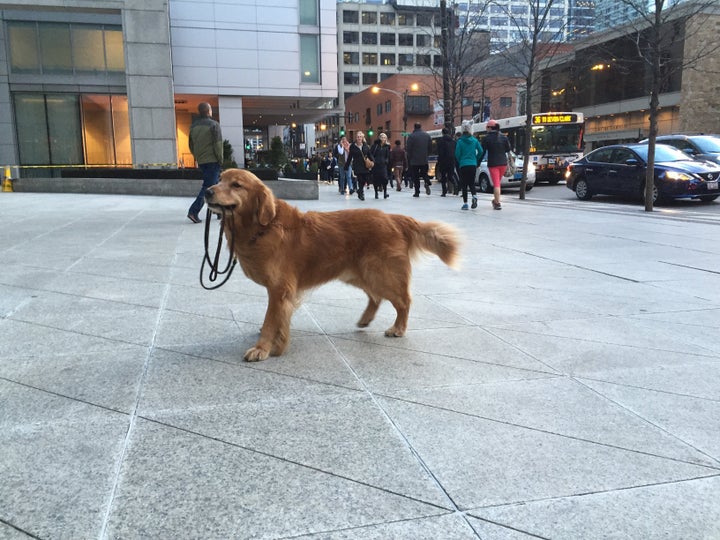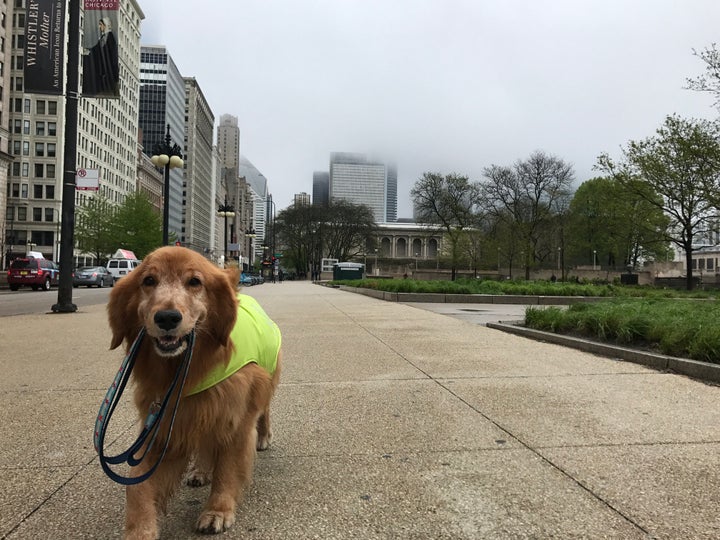 Duncan, who works on the trading floor, says it's always good to come home at the end of a ruff day and see Sporty there waiting for him.
"Every day I come home and it's just a beautiful smiling face just waiting for me," he said.
"No matter how bad of a day I may have, he'll always make me smile when I get home... You can't put a price on that."
However, despite his cuteness, Sporty is known to have a bit of an attitude.
"He won't shake paw -- I know he knows how to do it -- he won't do it out of ego," Duncan laughs.
"He'll do it on his terms, but when you demand it he's like 'naaah'."
If we wasn't cute enough, Sporty's just become a certified therapy dog so that he can share his infectious enthusiasm with those who really need it.
"I think Sporty can sense when something is wrong with people, or they're going through something really emotional," Duncan said.
"Multiple people as they pet or hug him start crying -- he makes their day. It sounds cliché but he really connects.
"The world could benefit from more Sporty's in it."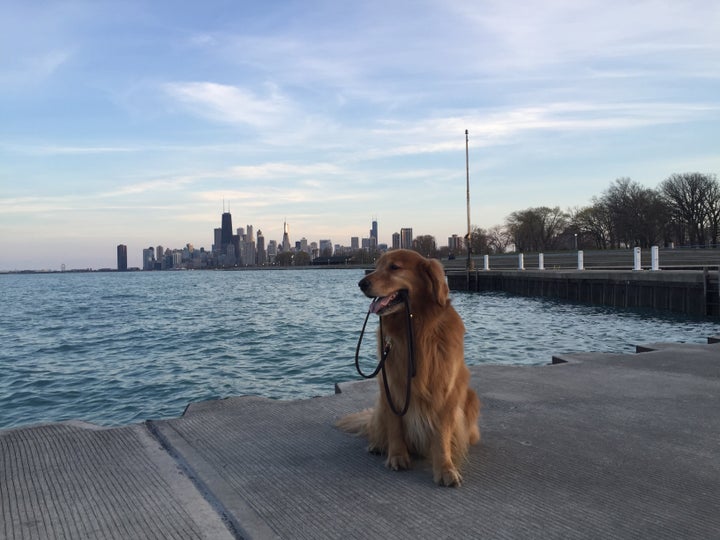 ALSO ON HUFFPOST AUSTRALIA