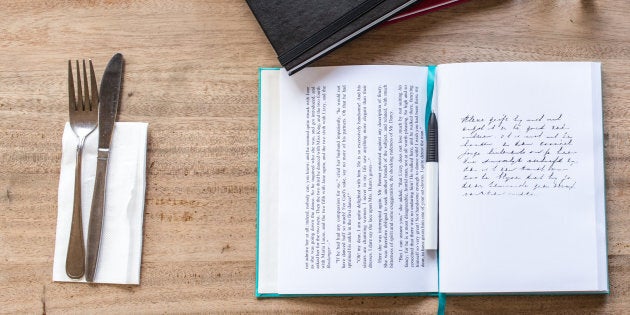 There's no doubt that with the invention of functions like DocuSign, we are having to print less and less. Though, situations still arise in which you need a hard copy of a document and we've all had that moment when we intend to print one page but for some reason 25 pages come out. Oops.
Yes, it's an epic waste of paper and you feel stupid for not knowing how to work the printer, but all is not lost. Enter, the Paper Saver notebook.
"The idea of the Paper Saver came from my partner and co-founder, Jon Yong," Paper Saver co-founder Michelle Lee told HuffPost Australia.
"Originally from Malaysia, he was living and working in Melbourne as an architect. At one of his first jobs, Jon was printing off so many draft designs, only to see them become obsolete almost as soon as they came off the printer, still warm. Although they were put into the recycling pile, it was still such a waste of so much paper, with their perfectly white back blank sides. So Jon fashioned a notebook-like device out of cardboard with a pocket inside in which he could insert the paper so that the backs of the used paper could be accessed easily to scribble notes, drawings, and ideas. This helped ease his conscience when clicking on the print button!"
From there the idea for a stylish notebook to house these wasted (but useful) pages was born.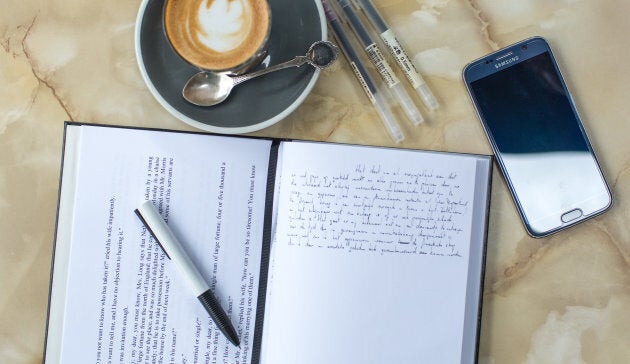 "When Jon and I met, he was already using his handmade Paper Saver. The Paper Saver always intrigued people when they saw him use it, but we weren't sure if it was a truly marketable product. It was eight years in the making, to-ing and fro-ing between different ideas and strategies as Jon collected information about the notebooks that he liked."
"I myself was working in marketing. While the marketing fundamentals are the same, it really is a different kettle of fish marketing a niche notebook, especially when you go from the large budgets of multinational companies to that of a start-up!" Lee said.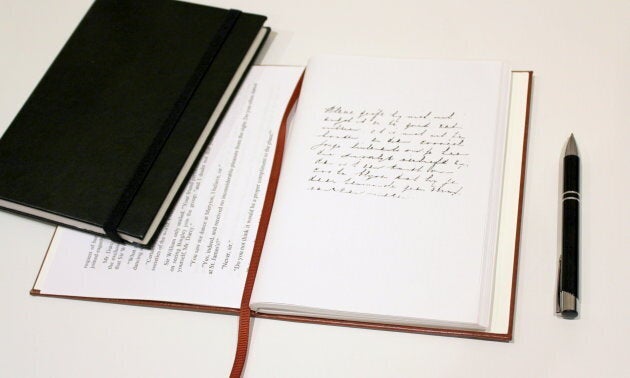 The Paper Saver was designed to include all the features you want in a notebook -- a leather-feel cover with durability to last when being thrown in a bag or briefcase. The spring steel binder makes it easy to insert your own paper.
It comes in a range of colours and can be customised with business logos as well.
"We also have plans to provide monogramming services very soon to allow our customers to add a personal touch," Lee said.
Such a clever idea and a small but stylish win for the environment.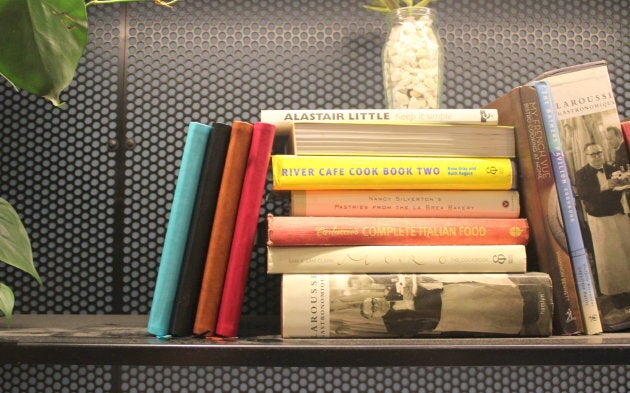 ALSO ON HUFFPOST AUSTRALIA
Click below to subscribe to the Refresh podcast by HuffPost Australia on iTunes.