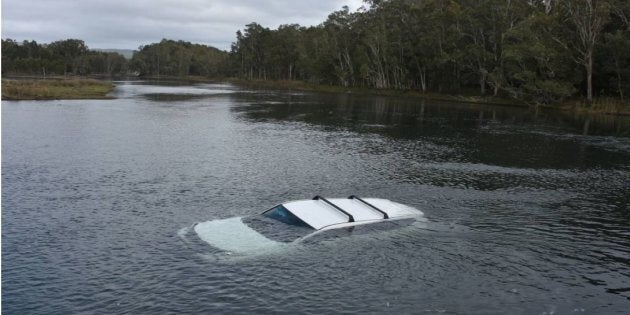 A man in the NSW Mid North coast had the fright of his life when a huntsman spider jumped on him while driving. The poor driver told the Camden Haven Courier that tried to slam on the breaks but instead hit the accelerator. Oops.
He was reportedly doing some spring cleaning at home and heading to the tip on Tuesday morning when the spider appeared. Instead of turning with the road, the car drove over the lake's bank and into the water where it started to sink.
The driver reportedly couldn't open the door but managed to escape through an open window.
Paramedics arrived to treat the man for minor injuries and a recovery operation is working on getting the car out of the lake.
Huntsman spiders can be up to 15 cm in length and although their bite isn't toxic for humans, they still manage to do some damage!