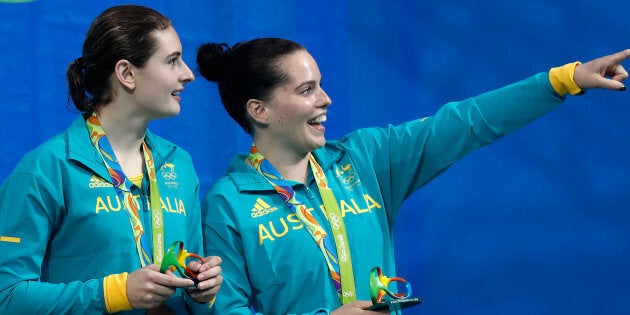 Two amazing Aussie divers have won a bronze medal at the Rio 2016 Olympics by getting something so wrong, it ended up being just right.
This is wonderful. It's not quite in the Steven Bradbury league, but it's a tale of two fantastic friends and amazing divers who saved their best dive of the night for last in the Women's Synchronised 3m Springboard event -- and nailed it. Kind of by accident.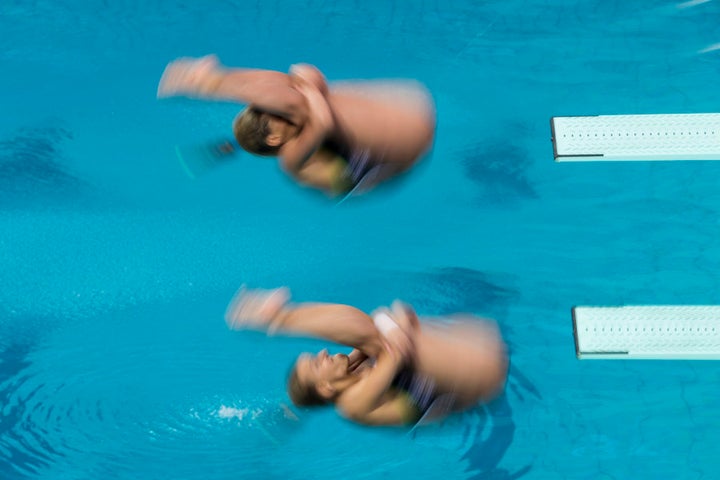 Maddison Keeney, 20, and Anabelle Smith, 23, were not looking good in this competition. They were 5th in the eight-team final after the first dive, then 8th, then 6th, then 5th with one dive to go.
The Canadians and the Malaysians were ahead of them, with the Chinese and Italians well out in front (they ended up winning gold and silver respectively). The Aussies needed something special. They really needed their forward 2½ somersault with a twist to be perfect.
Which it was, sort of, but only because both divers made the same error.
"It's crazy, 'cos I think we both thought that our last dive wasn't that good," Smith said. "I felt really far forward and I came up thinking, 'Oh, I'm going to be so much further out than Maddie', but she said the same thing.
"We could have let them roll over, but we saved it well, we saved it together well.
"So I was like, 'Oh, that worked out well'.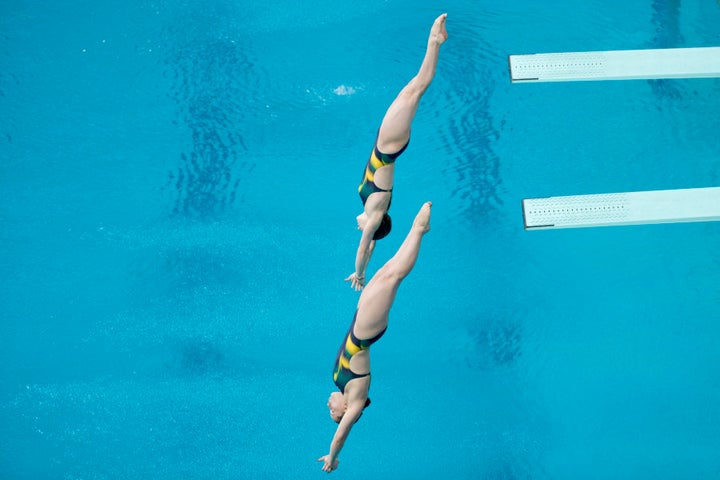 It sure did. The Aussies scored a whopping 71.10 on their last dive to leapfrog their rivals into third spot. This reporter was right there as the drama happened, and the dive looked amazing. Clearly the judges agreed. It was the most incredible last dive by any Aussies since Matt Mitcham unforgettably stole gold from the Chinese with his last dive of the 10m platform competition at the Beijing 2008 Games.
"It's such an honour to be compared to him," Keeney said when your correspondent put the comparison to her.
And then the love-in started. These two are great.
"I love diving with Annabelle," Keeney said. "It feels like if we have a couple of weeks or months without diving together, when she comes back it's just like she's never left."
"We both feel like we're dreaming and it's not really real because we thought we weren't in with a medal chance after our first couple of dives. But we obviously just hung in there and had fun the whole time."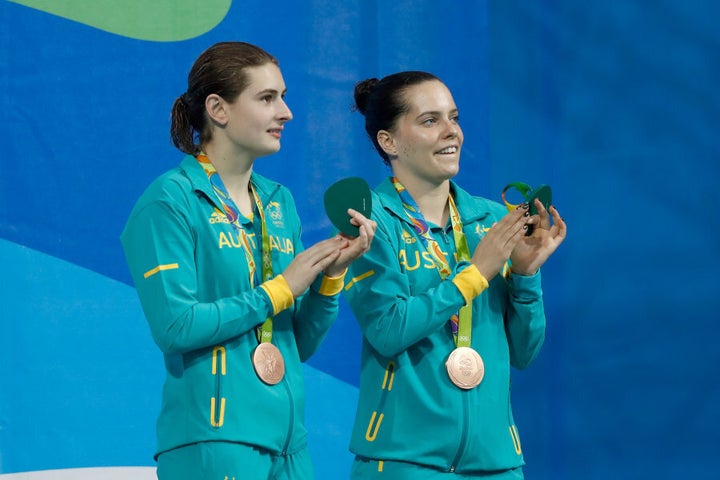 "To see our names come up third and our coach going crazy, we didn't realise what was going on, we're surprised and shocked.
"The coaches are unbelievable, they've always got hope and they've always got faith and they always just cheers us on and say, 'Don't worry about it, just focus on this next dive,' and that's what we did.
"I thought I would be way more nervous than this, but I just really enjoyed it. I loved every moment of being out there. I want to dive again now!"
Keeney will get a chance later this week in the individual competition while Smith is now finished for the Games.