The fairytale is still very much alive for modern day young girls, and Australian fashion startups are making a very healthy business out of re-telling it.
According to a report from market research firm Euromonitor International, the childrenswear market is experiencing growth, and there's a definite trend toward high-quality items -- including hand-stitched princess dresses.
The trend is in part being driven by access to content on social media and mobile apps of film and TV characters as well as general girls' fashion -- but one entrepreneur found it so hard to buy an outfit for her daughter, she launched a business to fill a gap in the market.
Andrea Rembeck, a fashion designer who worked in womenswear in her native Germany and in Sydney with Collette Dinnigan and Lisa Ho, as well as starting her own fashion label, founded Tutu Du Monde after her daughter Alyna asked for a ballerina dress and all she could find was cheap plastic Disney-style outfits. So she decided to design some herself.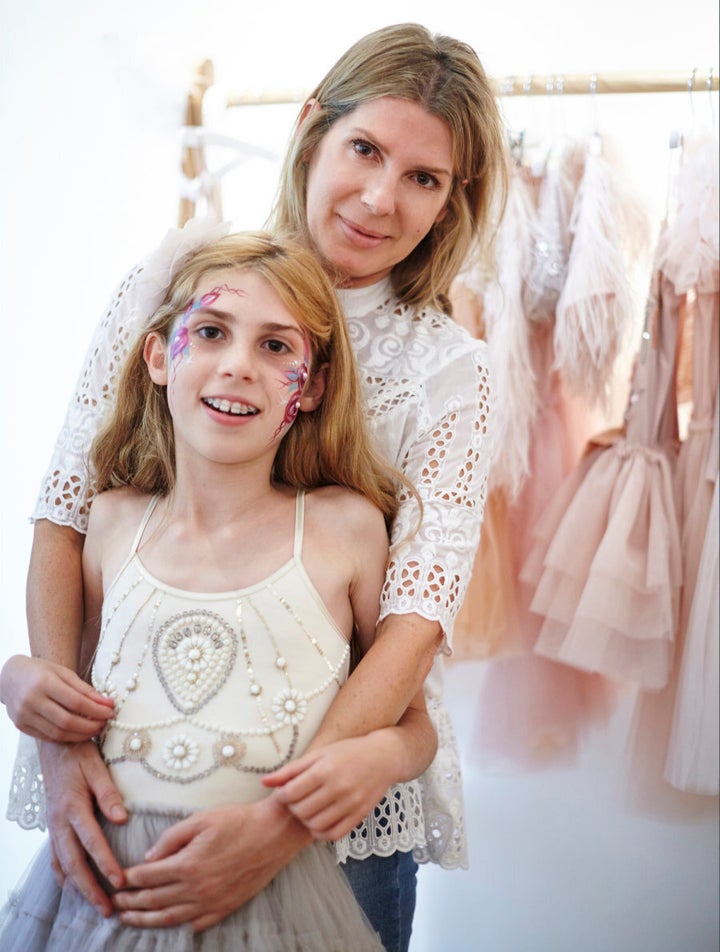 "At the time that's all there was, those hot-pink polyester Disney costumes and I was like 'argh, is that the only thing around?'
"You won't find any hot pinks in our collection."
Princess outfits aren't a new fad in Australia -- there are several small businesses that also cater for girls who want to play dress-ups such as Tea Princess, Little Gems and Zarianna.
But Tutu Du Monde has found a niche specialising in vintage-style French pieces in neutral tones embellished with beading, ruffles and the appropriate sequin or three, for girls aged one to 11, all designed to make little girls feel special.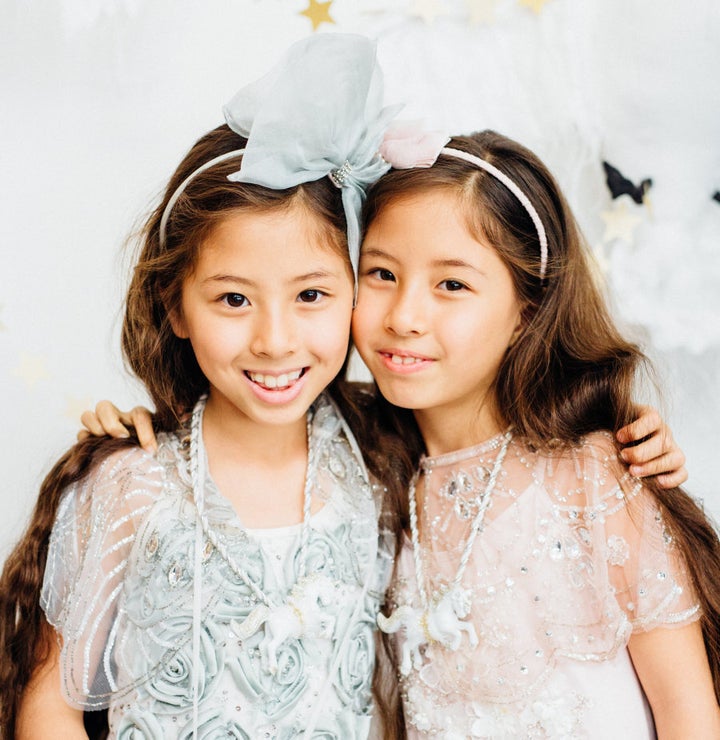 "We like the idea that girls really feel great about themselves and yes, they feel like a princess for a day and that makes them feel quite special," she said. "That boosts their confidence and it's the idea of empowering little girls a little."
Established in 2009, fast forward to 2016 and Rembeck's workshop in India handcrafts 300 dresses per week and employs up to 100 local women for her four annual collections and capsule designs including her upcoming Halloween offering.
Rembeck says the success of the business -- which skyrocketed after a US fashion blogger caught wind of the bespoke designs -- has been surprising, especially considering the dresses retail for $149 to $279.
"Initially I was unsure because they are all done one by one and there's a lot of handwork that is done by artisans so it's not like a mass produced product," she said. "So the price wasn't cheap so I was initially thinking I'm not sure anyone will buy those at $150-plus but it didn't seem to be an issue."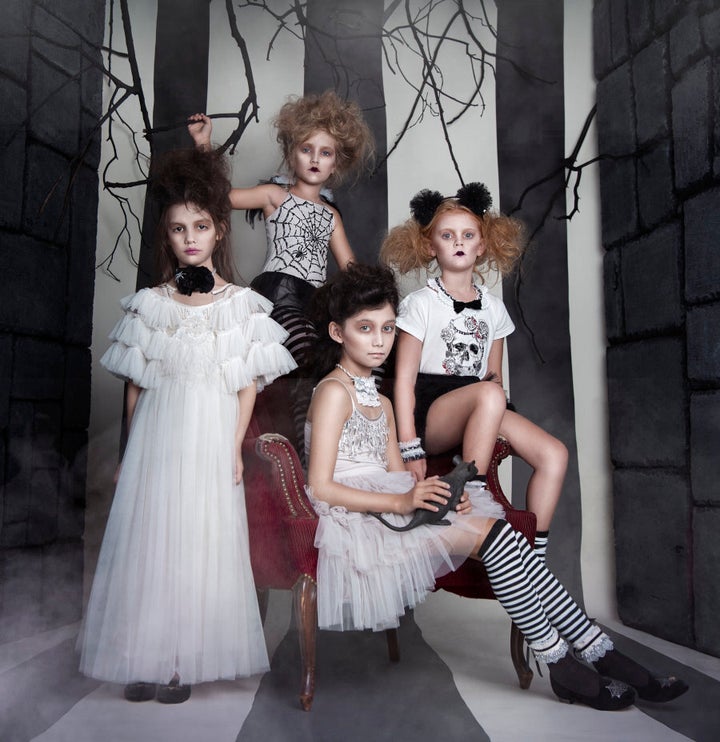 Tutu Du Monde sells wholesale and online to 15 countries -- with orders coming from locations as diverse as Russia, Poland and Saudi Arabia -- but the US is by far her biggest market. Hence the major Halloween collection launch.
"The colour theme is obviously black and blood red and a bit of white and silver for the icicles and embellishment. The red has an embellishment of sequins and crystals -- it looks a bit like blood dripping down.
Of course, the princess schtick is not for everyone, some little girls may choose to go to trick or treating or to a fancy dress party dressed as a fireman or a hot dog, for example. And that's OK too.