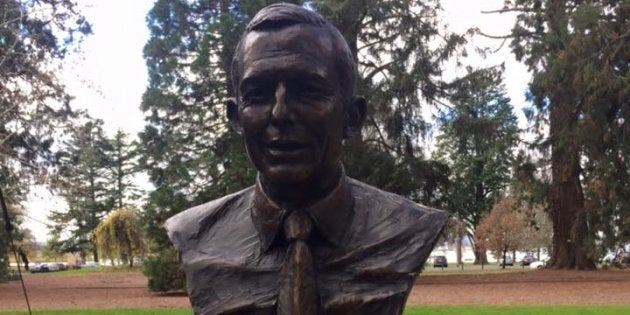 CANBERRA -- There's a fun tradition in the Victorian city of Ballarat which you may not be aware of. West of Melbourne, the city hosts the Prime Ministers Avenue, a walk through the Ballarat Botanical Gardens which features busts of every Australian PM.
Its latest addition, a sculpture of Tony Abbott, keeps getting vandalised.
Prime Ministers Avenue opened in 1940, after a donation from the former Member for Corio, Richard Crouch. It features busts of 28 Prime Ministers, from the nation's first leader Edmund Barton all the way to Abbott -- current PM Malcolm Turnbull has not yet had his likeness added to the installation.
Abbott, the nation's 28th Prime Minister, unveiled his bust just a few weeks ago, on June 5. It came after the sculptor, Linda Klarfeld, told Fairfax Media "it wasn't an easy one" because "attractive people are hard to sculpt because it's hard to make them look real."
But having lived in the Prime Ministers Avenue for just a fortnight, Abbott's bust has been the target of a string of vandalism and mischief.
First, there was a crown of onions, a dig at Abbott's famous propensity to just munch into any one of the vegetables that crossed his path.
That photo shot across the internet, but there was more to come:
We've approached Abbott's office for comment.
Earlier this month, Ballarat mayor Samantha McIntosh criticised the vandalism, telling The Courier newspaper "there should be absolute respect for the position of prime minister".
"Any of the prime ministers from over the years of Australian history have worked exceptionally hard on behalf of the community and been voted in by many thousands of taxpayers," she told The Courier.
"Vandalism, graffiti and rude behaviour should not be tolerated. There is a cost associated each time someone tampers with ratepayer and taxpayer funded infrastructure."
Click below to follow HuffPost Australia Politics on Facebook!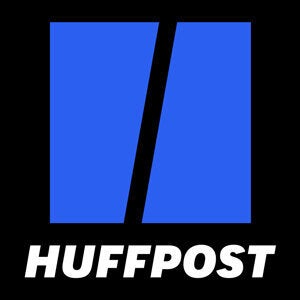 ALSO ON HUFFPOST AUSTRALIA