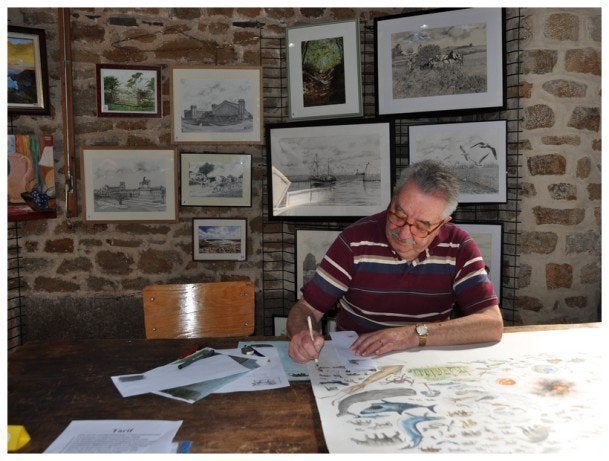 Thousands of people have shared a piece of art online after a proud daughter explained it was the last piece her dad created before suffering a life-changing stroke.
Anne Boyère recently shared the piece, titled 'Creation', on Twitter, explaining that her father lost his ability to draw or speak following a stroke in October 2013.
Her dad, Paris-born artist Bernard Tardieu, suffered a stroke just before his 83rd birthday, following a series of health complications including a heart attack.
His health has since declined further after he suffered a fall this September, but Anne said the fact people are viewing his art has brought the whole family joy.
"After his stroke he'd made us understand that he would like it to be published and exposed," she told HuffPost UK.
"I've been trying to get in touch with natural history museums, but to no avail."
Bernard designed his final piece, created using pencil, ink and watercolour, to be an educational tool with the potential to spark interest in children.
He now lives in Normandy while Anne lives in south east England, so the distance - coupled with the fact that Anne has four children to look after - has made organising an exhibition difficult.
"I still wanted to do something about that picture though, because I knew how important it was to him," Anne said.
With that in mind, she decided to turn to Twitter to celebrate his talent, while honouring his past and present self.
"The grief for the person he was before is very difficult to process," she said.
"He was a very outgoing, social man. He loved visiting us in England and had a wicked sense of humour - that's one thing he's got left, we still joke together. He's always been quite a striking character for anyone who met him.
"I guess it's in memory of that man and out of love of him, not the former him, just him, my dad, that I wanted to do something."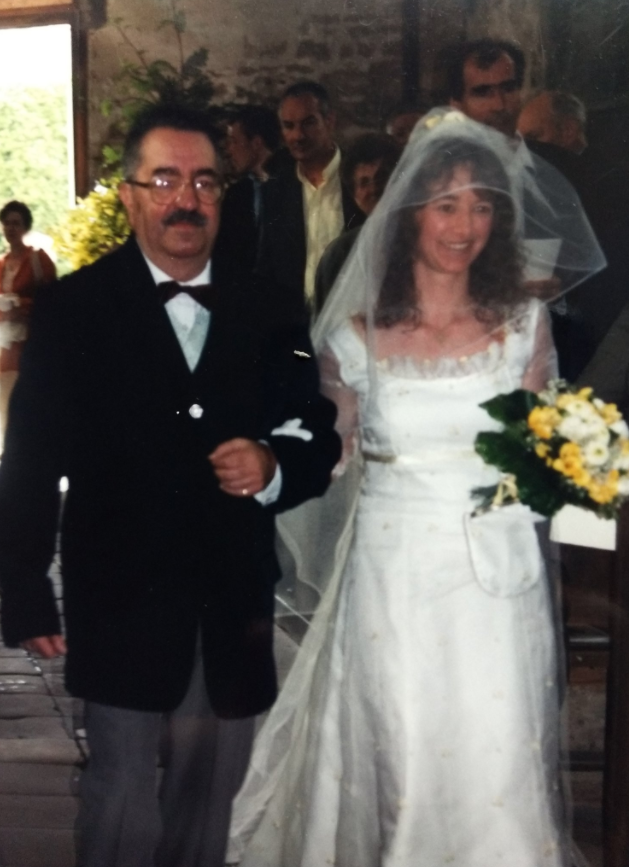 Despite 'Creation' focussing on the animal kingdom, Bernard specialised in anatomy in his earlier career, attending operations in surgery to learn and complete medical sketches.
He came from a long line of artists and ran his own gallery for several years, so found it particularly difficult when his stroke limited the use of his right arm.
"He tried to draw at first but he was still very emotionally connected to the work he'd done before and only got frustrated he couldn't do it anymore," Anne said.
"We've tried to encourage him to explore different ways to express his art - less detailed, experiment with tools and media - but it deeply distressed him."
Anne hoped by posting the photo on Twitter someone who could help place the piece in a museum or school might spot it, but the reaction has exceeded her wildest expectations.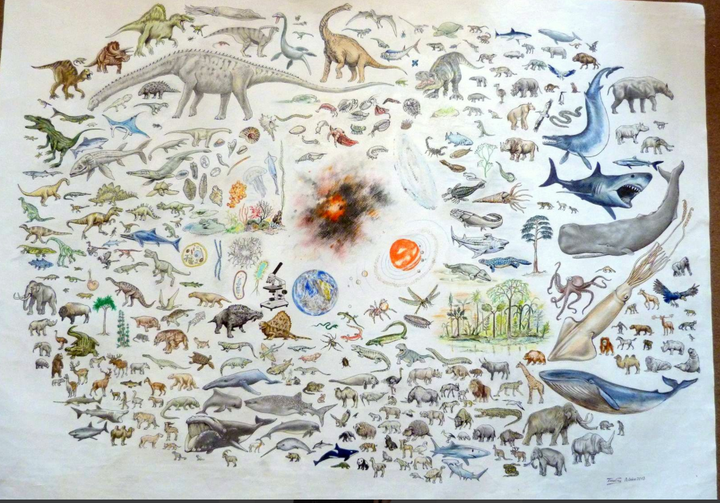 Her post has now been retweeted more than 16,000 times, with dozens of people expressing an interest in ordering a print of the piece.
Others have shared their own experiences of supporting a loved one after a stroke, offering Anne support and advice.
Anne and her family are now looking into starting a crowdfunding project to provide schools with posters of the artwork for free.
"We're overwhelmed, proud, amazed by the responses and the number of people who love it, have showed it to their children and want to have a print of it," Anne said.
"I'm also amazed and touched by the number of people who've come forward and said about their own experience of having a stroke, or having a loved one who suffered a stroke."
But for Anne, the best thing about the past few days has been telling her parents about what's been happening on Twitter.
"I'm happy that his work is recognised and loved in such a way," she said. "And that he's still here to know it."
Anne has set up a Twitter account and Facebook page dedicated to promoting 'Creation'. Follow for updates on future crowdfunding projects.