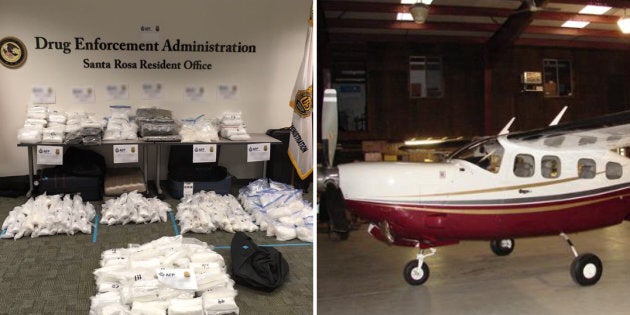 Three men have been arrested in Victoria and New South Wales over the seizure of more than 200 kilograms of illegal crystal methamphetamine and have been charged with drug importation and money laundering offences on Thursday.
The Australian Federal Police (AFP) confirmed in a statement that a joint investigation with the United States Drug Enforcement Agency (DEA) resulted in 255 kilograms of crystal methamphetamine being uncovered in a storage facility in California in June, valued at approximately $255 million.
Police allege the illicit substance, commonly referred to as ice, was part of a plan to export the drug to Australia using a light aircraft.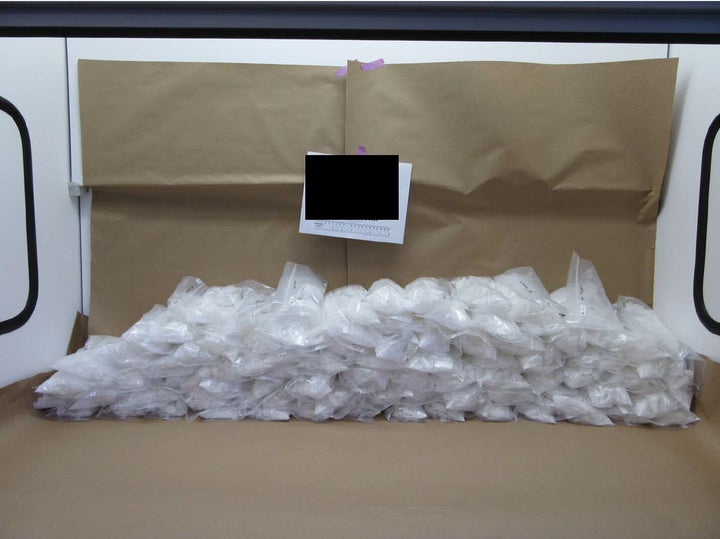 AFP Superintendent Krissy Barrett said the relationship with the DEA is a "vital" step in interrupting the illicit drug trade between Australia and the United States.
"Crystal methamphetamine is a serious threat to the Australian community, and the AFP is focused on continuing to work closely with both national and international partners to stop this drug making its way to the community," she said.
"To successfully combat crystal methamphetamine in Australia, the AFP's long-term strategy has been to target the offshore transnational organised crime syndicates targeting Australia and we cannot do this without the help of our international partners such as the DEA."
On Wednesday, AFP officers arrested a 58-year-old man in the suburb of Sunshine, west of Melbourne's CBD, in relation to the offences. The detainment also follows the arrest of a 72-year-old man who was stopped at Melbourne Airport on July 5 for allegedly planning to fly the aircraft back to Australia, and of a 52-year-old NSW man on July 14 at Sydney Airport in relation to an earlier seizure of $2.4 million in cash.
All three of the men were charged on Thursday with conspiracy to import a commercial quantity of border controlled drugs, which carries a maximum jail term of life imprisonment.
The 52-year-old was also charged with two counts of money laundering relating to the cash seizure and to the purchase of the light aircraft carrying a further maximum jail term of 40 years, while the other two men received money laundering charges also linked to the purchase of the plane and a possible 20-year maximum imprisonment.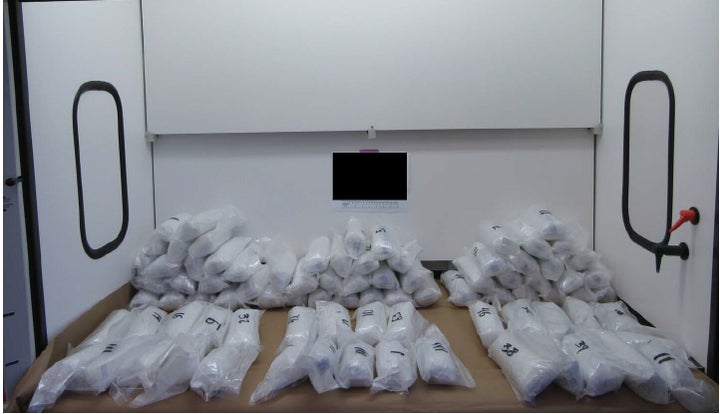 DEA Resident in Charge Sydney Office, Eric Baldus, said: "Our strong partnerships with the AFP, and others within the international law enforcement community, are vital to our unified efforts in combating the world's most dangerous and prolific narcotics traffickers.
"These arrests, in conjunction with the seizure of a significant amount of crystal methamphetamine in Santa Rosa, CA, are representative of the strength and effectiveness of our combined global policing strategies."
ALSO ON HUFFPOST AUSTRALIA