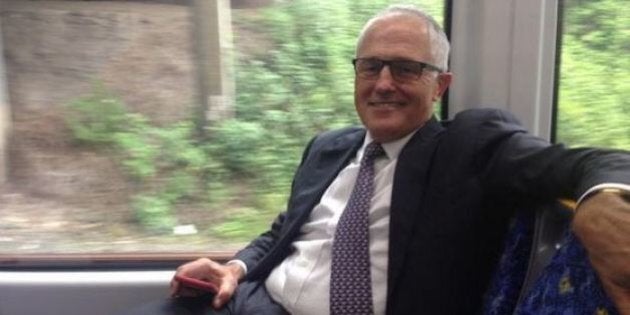 William Shakespeare once noted that: "Action is eloquence''.
This concept of the need for action, not mere words, is worth keeping in mind as we watch the early weeks of the new Turnbull Government.
When it comes to cities, let the jury stay out until we see action.
Mr Turnbull could start by restoring the $4.5 billion in cuts to public transport that had been allocated by the former Labor Government.
Partnering with states to invest in effective public transport is an important economic policy.
Faster and more efficient movement of people throughout our cities makes them more productive. Greater efficiency means greater prosperity and greater prosperity means more jobs.
The former Labor Government allocated funds for a range of productivity boosting projects including the Melbourne Metro, Brisbane's Cross River Rail Link, Adelaide's Tonsley Park project and Perth public transport projects.
Mr Abbott scrapped the lot.
During his campaign against Tony Abbott, Mr Turnbull posted social media images of himself using public transport.
Frankly, selfies are not enough.
Mr Turnbull must now actually invest in public transport, particularly in the suburbs of our cities, where it is really needed.
There's a big shift underway in Australian cities in 2015, with jobs growth strongest in the inner city in service industries. This means many Australians have to travel long distances to work from outer suburban communities where they can afford homes but where there are not enough jobs.
Where in previous decades many Australians lived near where they worked, their communities are being transformed into drive-in, drive-out suburbs where they sleep between working and commuting but have little time for anything else. Millions of Australians are literally watching their quality of life disappear like the white lines in their rear-vision mirrors.
This requires genuine government action. We need better roads, more public transport, more affordable housing and we need government attention to support job creation in outer suburbs.
Mr Turnbull must also act quickly to reverse the collapse in proper process when it comes to the way we choose major infrastructure projects. The former Labor Government created Infrastructure Australia to use cost-benefit analysis to provide advice on which infrastructure proposals represented value for public money.
While Mr Abbott said before the 2013 election that he would adhere to the Infrastructure Australia process, he has in fact sidelined this important independent agency.
He handed out billions of dollars to projects like the East-West Link in Melbourne, Sydney's Westconnex and the Perth Freight Link without Infrastructure Australia input. East-West Link was found to produce a benefit of 45 cents for every dollar invested. It was a dud.
Mr Turnbull must also re-establish the scrapped Major Cities Unit to drive policy development and collaborate with states and councils on urban policy, design and efficiency. He should also position his new Ministry for Cities within the Department of Infrastructure rather than be sidelined in the Environment Department.
Given the key challenges for sustainable cities are about infrastructure this is just common sense and will avoid a turf war over responsibility which will undermine progress.
The good news is that Mr Turnbull does not have to start from scratch. The former Labor Government delivered on urban policy and investment. We committed more to urban rail than all previous Governments since Federation combined.
Labor's Our Cities, Our Future urban policy, Active Transport policy and Urban Design Protocol provide a perfect starting point for a serious approach to urban policy. So too does the recent ALP National Platform adopted just two months ago. It provides a framework for improving the productivity, sustainability and liveability of our cities where four out of every five Australians live.
It is also fair to say this is a policy area where business groups, local government, planners, environmental groups, academics and many other civil society organizations are in broad agreement about future directions.
The emergence of forward thinking activists like Marcus Westbury with his book Creating Cities and Bespoke series broadcast on the ABC exemplifies the exciting grassroots activity taking place on urban policy.
The appointment of Minister Briggs provides an opportunity for the Coalition to leave the fringe dwellers and join the mainstream cities debate and action, and that is a welcome development.
Anthony Albanese is the Shadow Minister for Infrastructure, Transport, Cities and Tourism.