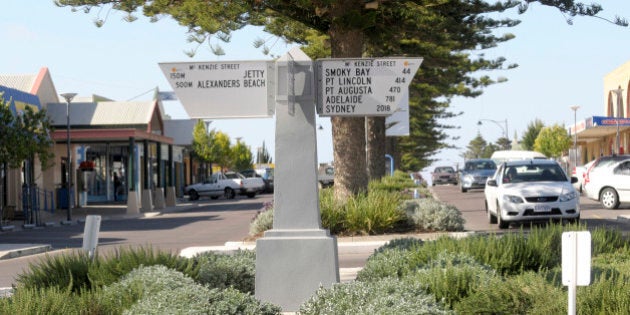 A perpetually sleep-deprived town in South Australia fears changes to their time zone will turn them into second-class citizens.
Ceduna's 3,400 residents are regularly up before the sun, because it doesn't rise until well past 7.30am for much of the year. It's a quirk of living on the edge of a time zone but residents fear they're entirely off the map in a statewide debate about winding clocks forwards.
The state is considering the cost and benefit of shifting South Australia's time zone half an hour forwards in line with the east coast or back 90 minutes in line with the west coast.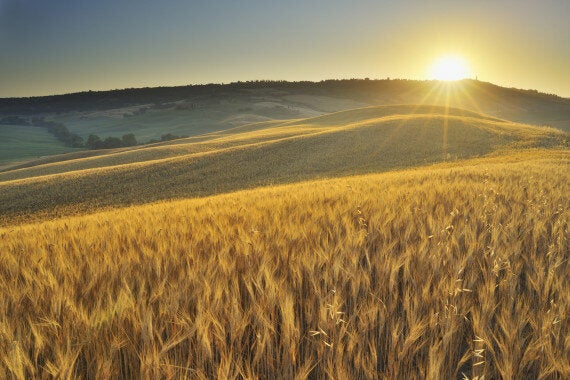 The sun rises past 7.30am in the wheat fields surrounding Ceduna. Picture: Raimund Linke Via Getty Images
While the Department of State Development's analysis identifies benefits to businesses connecting with Sydney and Melbourne and the government has announced it prefers this option, Ceduna Mayor Allan Sutherland said an extra half an hour forward would push his already stressed community to breaking point.
"The community is violently opposed to the concept," Sutherland said.
"We've already got children getting ready for school in the dark and going to bed an hour before sunset. With these changes, at its worst, the sun would rise at 8.16am.
"It's treating us like second-class citizens."
Sutherland said families were concerned about sending their children off to wait for the school bus on a main road in the dark, but that constant sleeplessness was also having a more devastating effect on townspeople.
"We know already it's causing harm to children, it's diminishing their capacity to learn because they're all suffering from sleep deprivation. We all are."
Sheep and wheat farmer Mario Nicholls put it bluntly: "I hear truckies talking on the two-way radio and they say the best thing about South Australia is there's a road right through it.
"It's because around here, everyone is tired and that makes them grumpy.
"When you wake up in the dark, before the rooster even starts, and then you try to go home and go to bed when the sun's still shining, you look around and think 'what am I doing in bed?'
Nicholls had a simple request for Premier Jay Weatherill.
"I'm asking Jay Weatherill to come and spend two days in my house. The first day, he can wake up with us, in the dark, and go about his day and then try and get to bed when the sun's still shining.
"The second night, we'll wind the clocks another 30 minutes.
"He'll see it's bad enough as it is."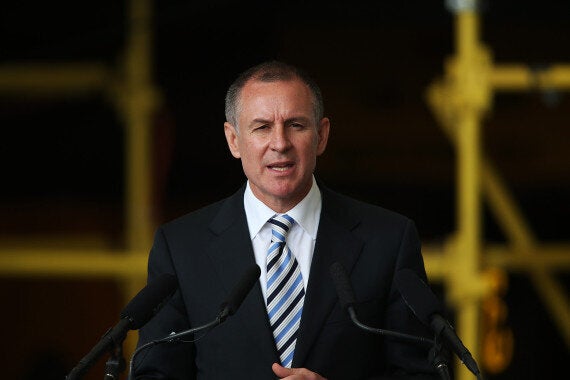 South Australian Premier Jay Weatherill's government favors a time zone shift in line with the east. Picture: Morne De Klerk / Getty Images
However the South Australian Centre for Economics Studies deputy director Steve Whetton said a shift to eastern time would produce a net benefit of $187,136 in the first year.
"There's a reasonable quantity of international literature that shows two jurisdictions with the same time zone have a higher level of trade and investment," Whetton said.
"The types of trade that will benefit are the ones that have to interact quite considerably across time zones, like businesses that have their head office located in the eastern states or a local company with a subsidiary interstate."
This story originally said South Australia would shift forward 30 minutes in line with Western Australia however the correct time shift is 90 minutes.