Evil might take human form in Regina George, but at least Tina Fey's 6-year-old daughter sees something aspirational in the on-screen teen queen.
The writer of the 2004 fan favorite stopped by "Late Night with Seth Meyers" on Wednesday night and shed some light on her two children's ongoing comedy education. Fey shares daughters Alice and Penelope with husband and composer Jeff Richmond.
While Fey's older daughter couldn't get past the opening episodes of "30 Rock" ("It's just too weird to me"), her younger child immediately took a liking to "Mean Girls." Fey brought her children along to rehearsals for the upcoming musical adaptation, which is set to open on Broadway in March 2018.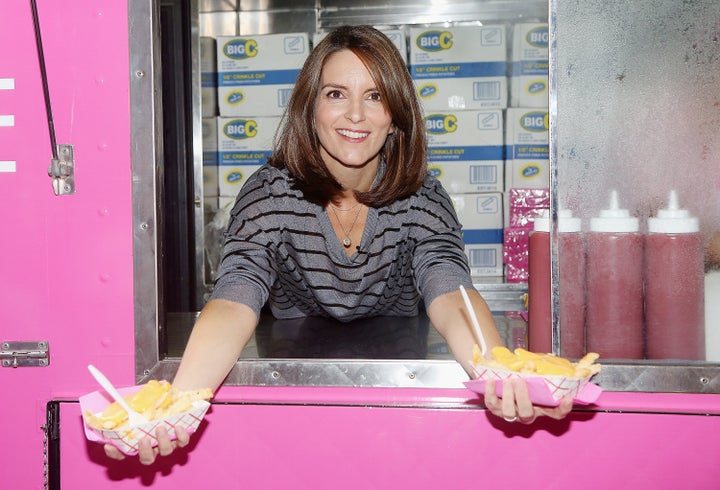 But instead of internalizing the lessons learned from the perils of popularity-seeking high schoolers, Penelope left with all the wrong takeaways.
"She was going back to her preschool being like, 'Let's play 'Mean Girls.' I'm Regina. I yell at you. I'm a sassy teenager," Fey told Meyers.
The "Great News" star tried to remind her daughter that at the story's core there's a positive message, but it was already too late.
"I think that the takeaway is, be very careful about the work you create over the years," Meyers joked, "because your children will one day take the wrong messages from it."