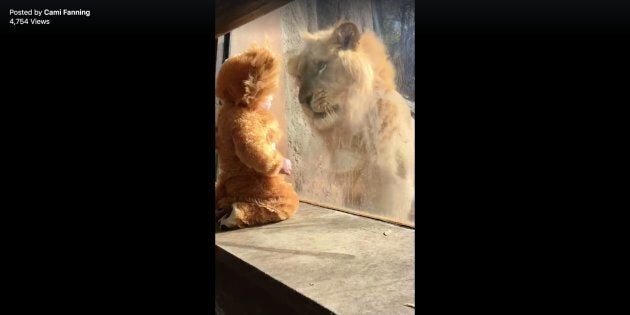 There are few things cuter than babies, cubs and cuddly animal outfits. Add them all together and you get one adorable video.
An 11-month-old boy dressed in a lion suit was filmed coming face-to-face with an actual lion during a recent visit to the Atlanta Zoo, a now viral video shows.
The little boy named Aryeh, which means "lion" in Hebrew, appeared to easily captivate the King of the Jungle as they both pressed their "paws" against the exhibit's glass.
"What is that Aryeh? It's a big you!" exclaimed a woman filming the scene.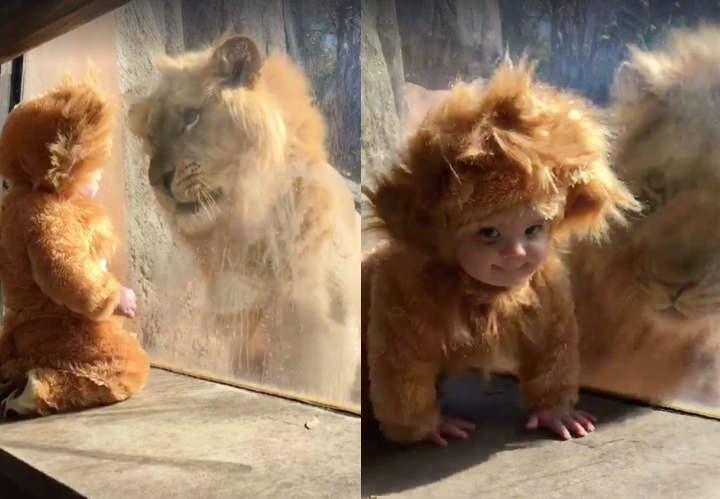 As the video's uploader shared, all of the lions were immediately interested in their "little lion cub" and came right up to get a better look.
"Aryeh was completely unfazed and interacted with the lions for a few minutes!" Cami Fanning, who identified the little boy as her godson, wrote in the YouTube video's description. "We took some pictures and videos before moving along as the lions started getting a little worked up and we didn't want to make them too anxious."
Though some viewers have suggested that the lions mistook Aryeh for an actual lion, Fanning acknowledged that they were likely just a little snackish.