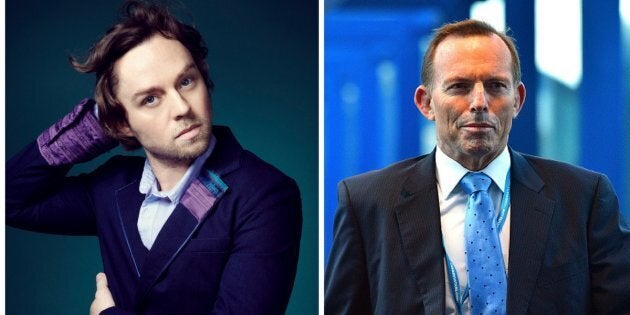 "Like me Ray, you probably don't listen to any music from after 1975," Abbott said on Monday morning.
"Except for Travelling Wilberries and Savage Garden -- they were pretty good!"
Hayes was quick to respond to Abbott's comments.
Together with Daniel Jones, Hayes formed Savage Garden in 1993 and wrote multiple number-one singles such as 'I Want You', 'Truly Madly Deeply', 'To The Moon And Back', 'The Animal Song', and 'I Knew I Loved You'.
The duo won 10 ARIA awards for their debut album and sold 23 million albums in total.
The interview went on with Ray Hadley telling Abbott that John Farnham had been available for the Grand Final and that it was a shame that the NRL had searched overseas for a performer.
"It's a very Australian sport. It's the ultimate Australian weekend, why do we need to import people?"
Hadley was caught up in some further NRL Grand Final controversy over the weekend when he aired a 'Same Love' parody song during his broadcasting of the match.