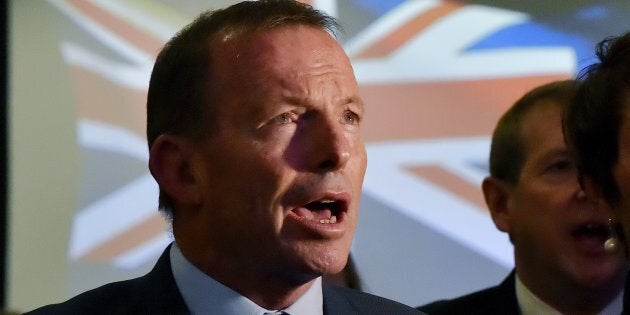 Appearing on The Ray Hadley Morning Show after replacing Scott Morrison, Tony Abbott has said that the Human Rights Commission needs to "justify the $50 million a year the taxpayer spend on it".
The former prime minister took aim at a controversial video published by radical Islamic political group Hizb ut-Tahrir which defended violence against women.
Since its publication, the video has been condemned by a number of prominent Muslim community leaders and sparked outrage across Australia, with the Federal Minister for Women, Michaelia Cash, describing it as "abhorrent".
"The trouble with Hizb ut-Tahrir is that they've always managed to keep themselves just within the law," Abbott said.
"Why isn't the Human Rights Commission all over Hizb ut-Tahrir for denying the human rights of women by appearing to condone wife beating.
"If the Human Rights Commission is to justify the $50 million a year that the taxpayer spend on it, let's get them onto Hizb ut-Tahrir and other Islamist extremist organisations."
ALSO ON HUFFPOST AUSTRALIA