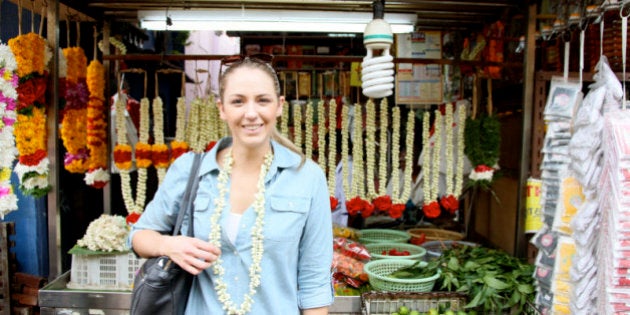 Of all the blogging gigs in the world, the life of a travel blogger is, surely, the one we all look enviously at -- the night life of Bangkok one moment, lying on the beach of Lady Elliott Island the next. But appearances can be deceiving, and as Phoebe Lee has shown, it's not all entirely glamorous. (Not all the time, anyway.)
Australian-based travel blogger and writer Lee is the creator of popular blog Little Grey Box. She caught the 'travel bug' after a six-week jaunt travelling solo through Europe and vowed to dedicate her life to sharing her escapades with a wider audience.
Little Grey Box was a finalist in Fitur's Travel Blogger 2016 – Best Content Award' and finalist 'Most Popular Blogger Award' and Lee has shared a week in her life with Huffington Post Australia -- in the hope it will shine light on the fact that her job is really hard work. No really!
5:30am "I wake up in beautiful Noosa, thanks to a media trip organised by Visit Noosa and Seahaven Noosa Resort. As luck would have it, the storm of the century is hitting the coast, but that isn't going to stop me. It's an early start and we head over to Little Cove Beach to meet Kelly from Luxe Fitness Escapes for yoga, pilates and meditation on the beach. In between yoga poses I'm running around the beach like a crazy person, capturing photos for social media and video for my vlog."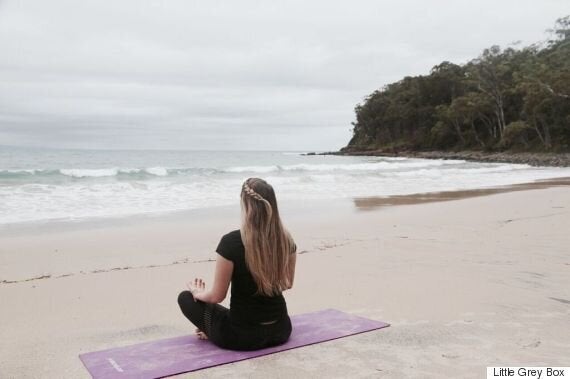 7:30am "I get back to the resort, download the photos from this morning and start editing them. I post a few photos on my social media then grab a quick shower. Afterward, I flat lay a basket of breakfast goodies from Love Noosa, download and edit those photos then eat some breakfast."
11:45am "I meet the rest of the group downstairs at Seahaven and we climb aboard a very cool Kombi and drive off to lunch."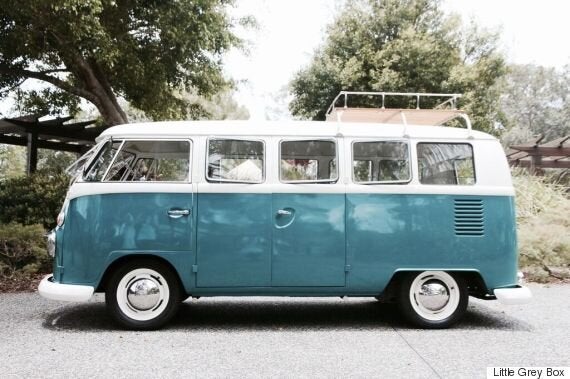 12pm "We meet up with Lucy and Susan from Visit Noosa at Noosa Boathouse for lunch. The chef has put together some delicious entrees and starters for us, we choose our own mains and desserts. It's so hot, I have a couple of cold drinks to cool down and get to work photographing everything. The food is delicious and I eat way more than I need to, but it's just so good I can't help myself."
2pm "We climb aboard the coolest little electric boat, thanks to Malu Os Eco Boat Hire, and putt along the river. It's pouring rain outside, but we're safely tucked up inside the boat. It's a lovely, peaceful way to end the afternoon. Back at the resort, I spend some time editing photographs, writing back to emails and updating my social media accounts. Then I turn on a movie and chill out for a few hours."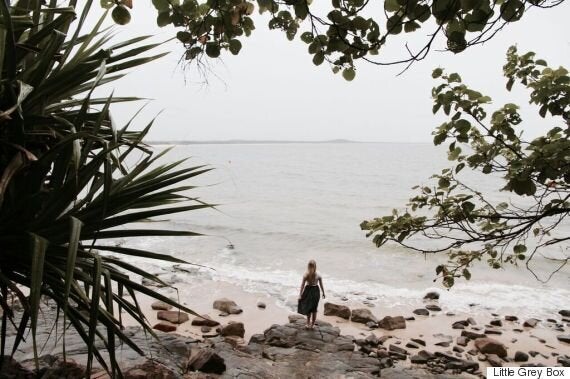 7pm "The rain is really coming down in buckets now. I make a mad dash to Betty's Burgers and squeeze in a mushroom burger and chips. I'd heard good things about Betty's and it turns out they're all true!"
8pm "I get into bed and start working on a few things I have to deliver to clients by the following day. I write draft blog posts, respond to emails and pitch a few ideas to potential partners. At 10pm I call it a night and go to sleep."
7:30am "We meet up with Lucy and Susan again at Season Restaurant, for coffee and breakfast. The food is amazing, but I'm still full from all the good food I ate the day before. I stuff in some granola and a very big cup of coffee."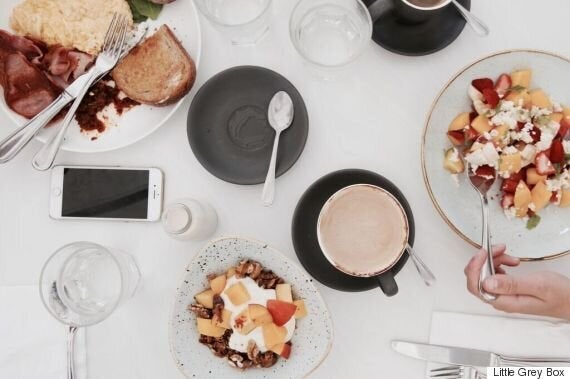 9am "I go for a walk with Jaharn, of Mister Weekender, and Bec from P4, the media agency who helped arrange our stay. We get a few photos of the local area, for blogs and socials, then had back to the hotel to pack up and head home."
12:30pm "I arrive home and am greeted by my very loving little cat, P. We sit on the beanbag together and I give her a lot of cuddles and kisses to make up for being away for a few nights. She looks pretty happy about it all."
1:30pm "I sit down at my laptop and start editing my vlog from the weekend at Noosa. I pull together all the video I took then start laying it out, choosing music, putting in captions and pulling it altogether in an entertaining fashion (I hope)."
5pm "I've finished my vlog. I grab a quick bite to eat then get to work uploading it to YouTube and Facebook, editing photos from the trip and writing a blog post for the next day. I've also got a tonne of emails to respond to, a deadline for Bmag the next day and a few other written pieces to get done for clients."
8am "I wake up and realise I have no food. I pull on the first clean clothes I see, jump in the car and head to the grocery store then come home and eat my breakfast."
9:30am "With a full belly and an iced coffee, I get to work. I have to write some more content for my blog, I'm trying to build up the amount of practical, usable content I have on the site. I have a list of all the places I've ever travelled to and am slowly working my way through it, writing detailed guides for each destination, to help other people plan their own adventures too."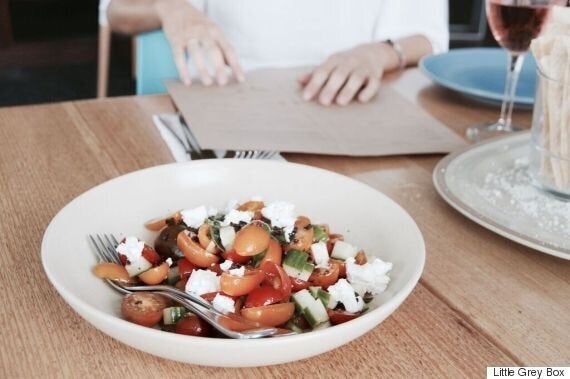 4:30pm "I've gotten a lot done today but I need a mental break. I get changed and head off to Crossfit to help my mind rest for a while, by focusing on the excruciating pain of physical activity."
7pm "I eat my dinner, do a few more hours of writing and editing photographs, then call it a night. It's been a big few days and I need to watch a few hours of Seinfeld to get my mind back to normal."
8am "I wake up to P meowing at me a few centimetres away from my face. She's hungry and I am too. We eat some breakfast then I get dressed and ready to go out."
10am "I meet Tarryn Slade from Love and Light Therapy for coffee. We connected through Instagram a while ago and have been messaging back and forth. I'm really keen to collaborate with her on a video this year, so we get together to go through ideas. We want to give people practical tools they can use to enrich their lives and make changes to be happier, like we both did. Our meeting goes well and we agree to get together in a few weeks to talk more."
12pm "It's incredibly hot today and now I work from home, there's no air conditioning to keep me cool. I seek refuge at the movies, I see The Revenant and eat a very big bowl of popcorn. The movie is amazing and makes me want to spend all my money on camera equipment."
7pm "After getting home from a workout and eating dinner, I sit down at my computer and start writing content for the next day. After a few hours I'm really happy with what I've got done and turn in for the night."
8am "P wakes me up again, desperate for her morning cuddles in bed. I give her pats with one hand and go through my emails with the other, discovering I've been included in a piece on the Life Hack website, listing 7 inspiring bloggers to watch in 2016. It's a huge mental boost and inspires me to work my butt off today."
9am "I sit down at my laptop with an iced coffee and start scheduling my Facebook page posts for the next 3 weeks, a mix of existing blog posts, photographs and videos."
10am "I have a phone call with Sophie from Apple. I'm speaking at the Apple Store, Brisbane, on Friday evening and sent her some notes on what I plan to speak about and a whole bunch of images to go with it. She has some feedback for me and after our call I get to work making the changes, branding images, editing my speaking notes and reminding people the event is happening."
12pm "An email comes through from Hotel Jen, inviting me to come and stay with them on Saturday night to preview their Valentine's Day packages. The offer of amazing food and drinks plus breakfast in bed sounds too good to pass up, so I text my best friend and rope her into coming with me. We haven't seen each other in a while, so we're both really excited."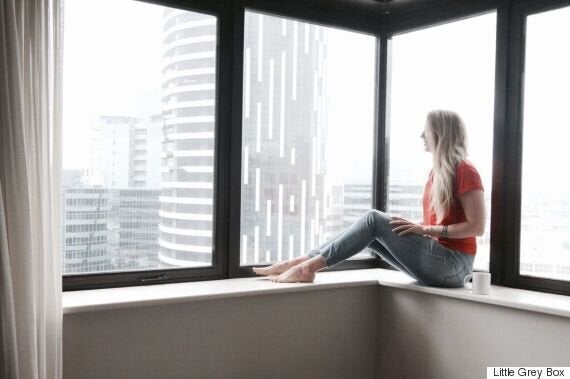 4pm "Each Wednesday I post a personal post on the blog, but today I don't have one ready. The words spring into my mind and I immediately know what I want to write. I start typing and it all just flows. I publish the piece then schedule it to go live on my Facebook page in a few hours."
7pm "After going to Crossfit, coming home and eating dinner, I get to work sending out emails. I've updated my media kit and want to be pro-active in contacting Tourism Boards and brands I'd like to work with, by introducing myself and sharing what I can offer them this year."
8am "After eating breakfast, I get to work filming my vlog for this coming Monday. I have an idea to film a funny video about how I pack for a trip away. I want it to be silly and show people how terrible I am when it comes to procrastinating and how I tend to leave packing to the last minute. I write a quick few dot points, to create some semblance of a story board, then get to work filming."
2pm" I've finally finished filming! Time to start editing my video and pulling it altogether so I can get it ready to go for Monday, especially as I'll be at Hotel Jen all weekend. I grab an afternoon coffee and get to work editing."
2:45pm "My phone rings and it's Sophie from Apple calling to tell me she's really happy with how everything is looking for my talk tomorrow night. We go through my run sheet and she leaves me feeling really confident about the event and how it's all going to run. I spend the rest of the afternoon writing and researching, I'm going to Singapore in a few weeks and want to take a side trip to Bali."
4:30pm "Out of nowhere I start to feel really tired and rundown. I decide to skip working out today and stay home instead, opting for a nice cup of tea on the couch, rather than pushing myself and feeling exhausted the next day. Sometimes I get the guilts because I love my job and don't let myself rest, but today I'm trying to listen to my body."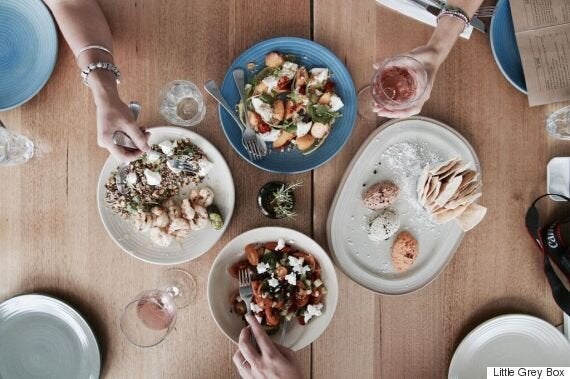 9:15am "I go to Crossfit early today then stop in at the grocery store to grab a few essentials. I head home, have a big breakfast and wash my hair in preparation to look semi-presentable at the Apple Store later that evening."
1pm "I've spent a few hours working, writing content and sending out more introduction emails. I stop to eat some lunch then spend a few more hours going through my hard-drive, looking for old photos that I haven't shared on my social channels yet, but love. I have thousands of images and really don't want them to go to waste."
3pm "I start getting ready for the event at the Apple Store. I do my hair and make-up, choose an outfit and hand write my speaking notes so I can have them in my favourite note book."
5:15pm "Arriving at the Apple Store, I'm greeted by Rob, who shows me where we'll be having the event and takes me through everything. We check that it's all set up right and he talks me through all the detail, putting my mind at ease."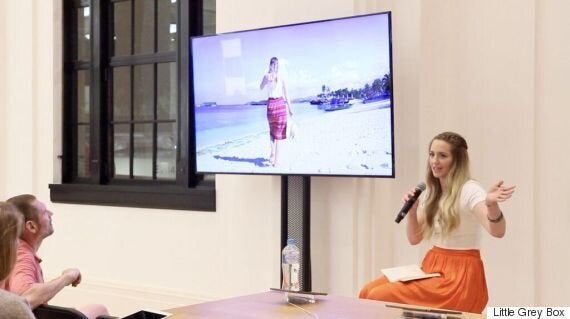 7pm "It's show time! There are about 40 people there and I'm really excited to share what I can with them. I talk about how I started Little Grey Box and how it got to where it is today, share some of my favourite travel photographs, travel-blogging tips and answer audience questions. I'm a bit worried people may not have enjoyed it, but that's just my anxiety being weird. The team from the store and people who attended tell me they loved it and I'm pretty much buzzing with happiness."
8am "My house is a mess and it's finally time to clean it. I spend the morning cleaning, charging camera batteries and preparing to go to Hotel Jen. I also manage to squeeze in an hour of work, sending out invoices and chasing up overdue ones.
3pm "I check into Hotel Jen with my best friend and the first thing we do is drive to Doughnut Time to buy a Nutella doughnut. We spend the next few hours catching up, listening to music and being silly. I photograph the room and take a few snapchats of us messing around."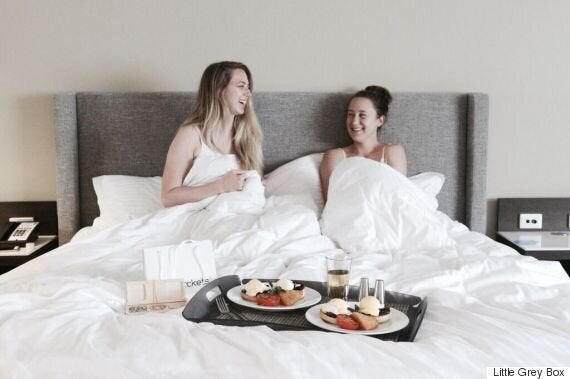 7pm "We go down to dinner at Nest, order lots of cocktails and delicious food and spend the night laughing and talking. I photograph and snapchat all the food and drink we have. We go back to the room feeling pretty happy with ourselves, with full tummies and a case of the giggles. I stay up late downloading and editing photos, then watching a movie. With my best friend peacefully asleep next to me, it's the perfect way to end a great week and I'm so happy I'm able to share it with her and people who follow Little Grey Box."