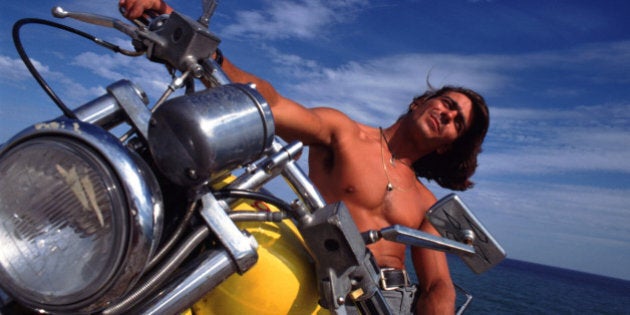 Australia is a nation of reckless risk takers when travelling overseas, with a new study revealing 40 per cent of us fail to buy or check travel insurance before throwing ourselves into adventures.
With the September school holidays almost upon us, more families are choosing to travel overseas and indulge in activities like white water rafting, or jet skiing -- or perhaps a spot of bungee jumping. But it's wise to have adequate cover so you can avoid a spring holiday disaster.
The study, by comparethemarket also found 55 per cent of Aussies don't bother checking government websites like Smarttraveller to see if the country they're planning to visit is safe for tourists and politically stable. At least 11 per cent of us check the sites but don't bother heeding government warnings.
Abigail Koch, from comparethemarket, told The Huffington Post Australia that many of us are exposing ourselves to risk and potentially without compensation if things go wrong.
"People think, 'It won't happen to me.' But it can. If they don't check their travel insurance carefully, and then indulge in activities like paragliding, it's just not very wise. While these adrenalin-pumping outings can be great for family bonding, it could end in disaster if you don't have adequate cover," Koch said.
"Look at the recent volcano in Bali. Many people didn't have comprehensive insurance that would pay for extended stay in a hotel or even to cover the money to buy new underwear and toiletries."
Jesse Chard, travel safety expert from Travel Insurance Direct said Aussies tend to get intoxicated on the freedom that other countries provide; especially developing nations.
"Australians can be like cut snakes when we go overseas. It's not so much a factor of ignorance, it's more that we are true adventure-seekers born in a land of restrictions, and when we are unrestricted, we can go a little mad. This is important for travellers to keep in mind - just because you are overseas doesn't mean you should lose your brain," Chard said.
"Adventure activities like bungee jumping or zip lining are nothing in comparison to some of the stuff Aussies get up to when they are overseas. We are more concerned about travellers getting on motorbikes, without recognised licences, without helmets, after 15 Bintang beers. As Craig Beveridge, from the BIMC Hospital in Bali, told me, 'Roads aren't any softer over here'."
Chard told HuffPost Australia travellers need to know the level of coverage they're buying before they purchase it.
"This means taking the time to read the fine print. Travel insurance doesn't cover everything, and different products cover different things. Don't make the mistake in believing that just because you have travel insurance, you can do whatever you like. Take the time to look at the detail, make an informed choice, and you'll be better served on your travels."
Koch said travellers need to remind themselves that travel insurance is as valuable as your passport.
"Don't just buy the cheapest insurance you can find. Make sure you get the insurance that covers you for everything you might possibly need. If you can't afford travel insurance, which is incredibly affordable, then you can't afford to travel."