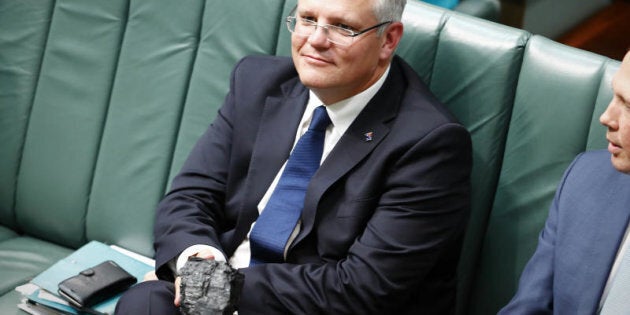 Scott Morrison, who's been attacking Musk for being "Hollywood" and "showbiz," explained all three were world's biggest, but were "not a solution" to Australia's energy crisis.
"By all means have the world's biggest battery, have the world's biggest banana, have the world's biggest prawn like we have on the roadside around the country, but that is not solving the problem," he told reporters in Adelaide.
Under the terms of a deal struck earlier this month between the South Australian government and Tesla's Elon Musk, Tesla and French company Neoen will build the 100MW/129MW battery in South Australia by December 1, or it's free.
The battery is designed to bolster grid security for a state which has been beset by blackouts and other power supply issues. It also comes as planning gets underway in earnest for the looming retirement of Australia's ageing fleet of coal-fired generated power stations.
According to Musk, the new system will be three times more powerful than other large scale batteries.
But Scott Morrison remains unconvinced, describing the proposed battery as "bright, shiny" distraction.
"I'm saying it doesn't solve the problem. By all means have the world's biggest battery, but it won't solve the problems," he said.
"Thirty thousand South Australian households could not get through watching one episode of Australia's Ninja Warrior with this big battery. So let's not pretend it is a solution. We will take it, but it is not solving the problem.
"We need to address the big picture, the big structural energy issues."
The Turnbull Government has adopted 49 of the 50 recommendations of the Finkel Review into the Future Security of the National Electricity Market, but is still deciding whether to support a controversial clean energy target (CET) that would require power companies to source a percentage of their electricity from renewable energy.
The Treasurer also indicated the tech billionaire and space entrepreneur has somehow suckered the Premier of South Australia saying, "I think he saw Jay Weatherill coming".