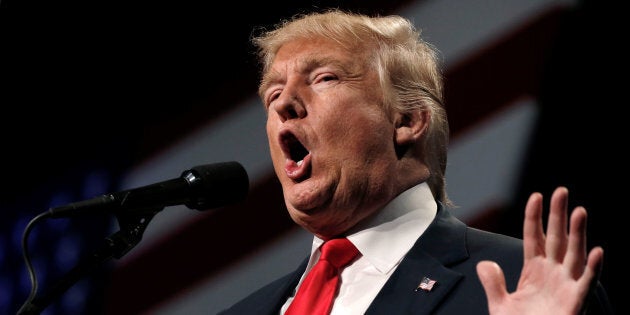 GOP politicians scrambled on Friday night to condemn Donald Trump's derogatory comments about women in a newly released tape from 2005.
"No woman should ever be described in these terms or talked about in this manner. Ever," Republican National Chairman Reince Priebus said in a statement.
Ohio Gov. John Kasich (R), who ran against the GOP presidential nominee in the primary, called the comments "indefensible."
Some of Trump's supporters and surrogates, nevertheless, gamely tried to defend them anyway, relying mostly on some combination of "it was a long time ago" and "but, Democrats." Among the most absurd excuses:
It Could Have Been Worse
The Comments Were Just Private 'Locker Room Talk'
Trump Was A Democrat When He Said It
'King David Had 500 Concubines, For Crying Out Loud'
Remember Bill Clinton?
From Trump himself:
Sign up for the HuffPost Must Reads newsletter. Each Sunday, we will bring you the best original reporting, longform writing and breaking news from The Huffington Post and around the web, plus behind-the-scenes looks at how it's all made. Click here to sign up!