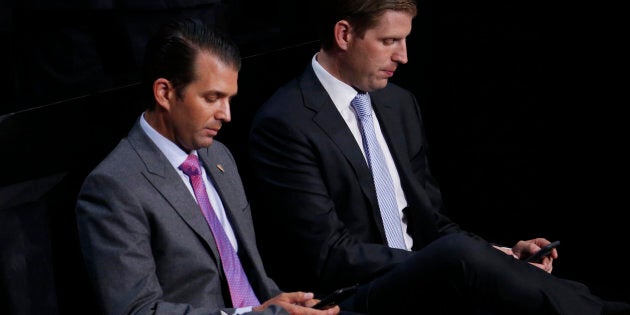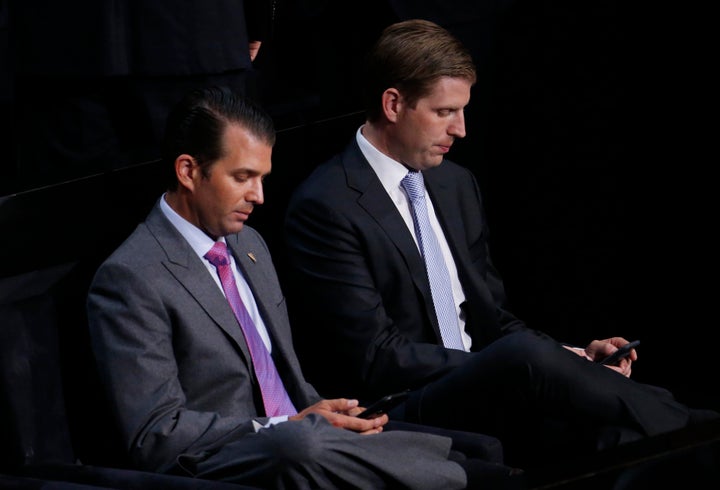 Two of president-elect Donald Trump's sons think their father's tendency to name and shame his detractors on Twitter may be the right thing to do, they said during a pre-inauguration interview with ABC News' 20/20 that aired on Thursday.
The program spoke with three of Trump's adult children who have played major roles in both the presidential campaign and the formation of his new administration: Ivanka, Donald Jr. and Eric. All were asked about Trump's fondness for social media ― which he's used to call reporters "sick" and "stupid," slam celebrities as "over-rated" and blast opponents as "liars" and "lightweights."
While Ivanka said that, at times, she has called him on his Twitter use ("I'm his daughter, so I give him my feedback, solicited or otherwise"), her brothers said the tweets could be a good thing that can cut through "deceptive" media coverage.
"I see how bad the media can be. I see how deceptive they can be, and if he can get his message directly to the source by cutting out the middleman, I think that's a great thing," Eric Trump told ABC's Elizabeth Vargas.
Vargas continued to ask about criticism Trump has faced for his unbridled use of Twitter, to which Eric had a simple answer: "Sometimes he's right, in all fairness."
Those sentiments were echoed by his older brother, Donald Trump Jr., who said he expects a President Trump to "pull back on some of it" but not to end his policy of sidestepping traditional media.
"I think if stuff and misinformation is put out there, he's going to call them out, as he should," Donald Jr. said. "They're going to have to get used to it."
Watch highlights from the interview below.