Tackling a sweet tooth when you're eating healthily can be tricky. Yes, you could have one square of dark chocolate or a piece of fruit, but to really satisfy a sweet craving in a nutritious way, you need to get creative.
Take natural yoghurt, for instance. While packed with protein, on its own it can be a bit 'blah'. However, once you add flavours and colours, and change its form, then you've got a tasty dessert.
Enter frozen yoghurt bark.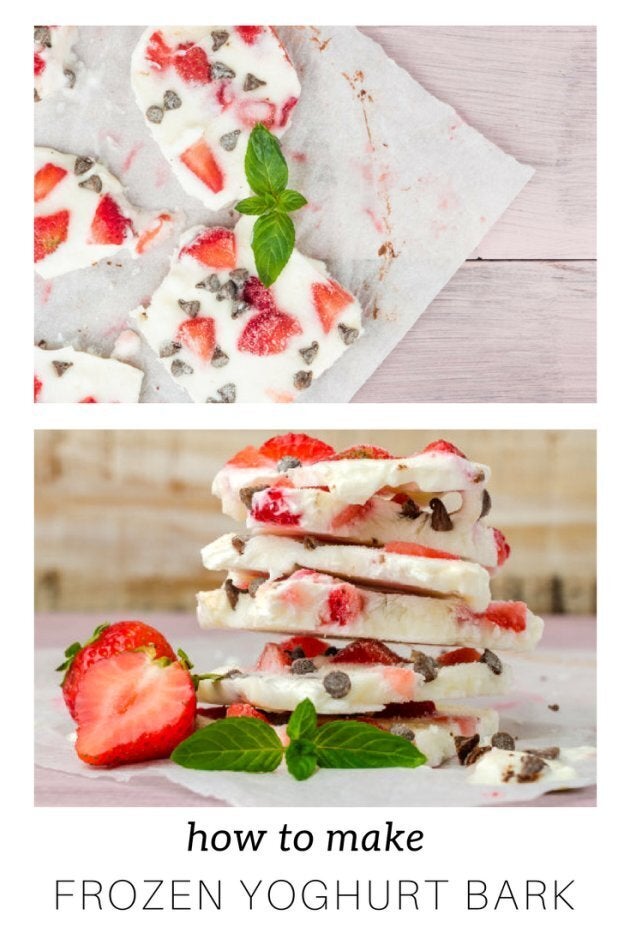 To make this easy dessert, start by mixing Greek yoghurt with honey and vanilla extract, then spread the mixture onto a baking sheet. This is where you can experiment with flavours and textures by topping the yoghurt with nuts, fruit, spices, seeds, cacao nibs, shredded coconut, dark choc chips -- the choice is yours.
Freeze the yoghurt until firm, break the frozen yoghurt bark into pieces, and enjoy. This healthy dessert is also great to make and enjoy with the kids, and can be stored in the freezer for ease.