CANBERRA -- Politically loaded questions such as "is it OK to assault your partner behind closed doors?" and "is it acceptable to keep girls from school?" could be added to a tough new test to become an Australian citizen.
The Huffington Post Australia understands the possible questions, and several others which may be red flags to certain migrant groups, are the type of "new and more meaningful" values questions that could be proposed for addition to the Howard Government-era citizenship test under sweeping changes to be outlined by Prime Minister Malcolm Turnbull on Thursday.
And there is no wait for the changes to kick in. The new requirements will apply to all new applications.
"We are putting Australian values at the heart of citizenship processes and requirements," Turnbull will say on Thursday.
"Membership of the Australian family is a privilege and should be afforded to those who support our values, respect our laws and want to work hard by integrating and contributing to an even better Australia."
The new eligibility criteria for Australian citizenship, which is expected to delight conservative members of the Coalition, Pauline Hanson's One Nation party and Liberal defector Cory Bernardi, comes hot on the heels of the Turnbull Government overhauling the foreign worker visa system and making skilled migration a harder path to citizenship.
The abolition of the 457 visa -- to be replaced by two new tighter temporary skills shortage visas -- is, according to Turnbull, all about "Australia first". There's to be new labour market testing as well as English and work experience requirements.
So now for every other migrant, there will be a greater emphasis on "Australian values" and social cohesion.
New rules

Pass a stand-alone English test;
Live as a permanent resident for at least four years;
Answer Australian values test questions;
Fail three times only;
Demonstrate social cohesion and commitment.
Stand alone English -- reading, writing and listening -- tests will be introduced and must be passed, permanent residents must have lived in Australia for four years rather than one and the citizenship test can only be flunked three times and then there will be a two year wait before they can try again. Cheaters will now automatically fail.
Currently, there is no limit to citizenship test fails allowing applicants to sit the test as many times they need until they get 15 answers right out of the 20 questions.
And to become an Australian, there's to be a social cohesion demonstration, or test.
Applicants will be asked to show steps they have taken to "integrate into and contribute to" the Australian community, such as membership of community organisations and evidence of employment and school enrolment.
"Any conduct that is inconsistent with Australian values will be considered as part of this process," Turnbull will say.
"Criminal activity including family violence or involvement in organised crime is thoroughly inconsistent with Australian values."
Immigration Minister Peter Dutton describes the changes as "modernising the pathway to citizenship", but he's expecting some opposition.
"Our country shouldn't be embarrassed to say we want great people to call Australia home," Dutton will say.
"We want people who abide by our laws and our values and we should expect nothing less."
Relevant exemptions will apply to the new rules, such as for permanent or enduring incapacity and for those under 16 years of age.
Like the changes to the foreign worker visa system, the Government states that it has been working on the citizenship changes for sometime.
"These changes are part of our wider package of reforms," Turnbull will say. "We are protecting Australian jobs and promoting Australian values."
He said the changes have been informed by the feedback received from the National Consultation on Citizenship, conducted by Senator the Hon Concetta Fierravanti-Wells and the Hon Philip Ruddock MP in 2015 and the 2016 Productivity Commission Report Migrant Intake into Australia.
Click below to follow HuffPost Australia Politics on Facebook!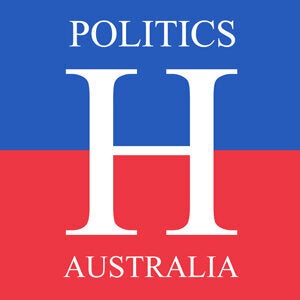 ALSO ON HUFFPOST AUSTRALIA