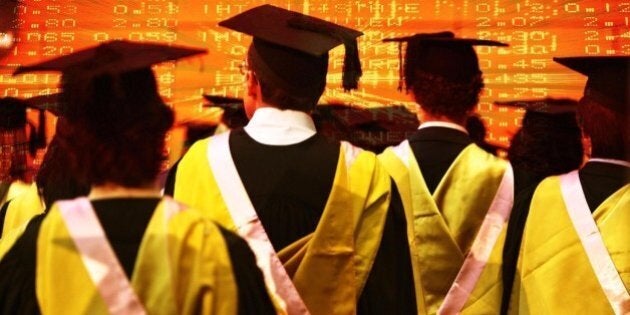 CANBERRA -- The Turnbull Government has removed one of this year's major legislative roadblocks, announcing it is shelving the controversial university deregulation plan in this term of government.
In the first major departure from the policies of the Abbott Government, Education Minister Simon Birmingham has revealed the twice-rejected legislation to uncap university fees won't be introduced this year and any changes to higher education funding will be delayed until at least 2017.
He told a higher education audience in Melbourne this morning that he is acting to give universities and students certainty.
"I am announcing that higher education funding arrangements for 2016 will not be changed from currently legislated arrangements while the Government consults further on reforms for the future," Birmingham told the University of Melbourne.
"Any future reforms, should they be legislated, would not commence until 2017 at the earliest."
Future higher education reform is certainly still on the Minister's agenda.
"I invite ideas and conversations about how to achieve equity and excellence in higher education, while honestly recognising the financial limitations of taxpayers," Birmingham said.
Labor's acting leader Tanya Plibersek has described the Government's move to shelve the Bill as just a one year reprieve.
"I am delighted that students will have one more year without $100,000 university degrees," she told reporters in Sydney.
"All they have said is, it is too late, this year, to do it. It is too close to the academic year, next year."
Under the previous Education Minister Christopher Pyne, the higher education bill has been rejected by a hostile Senate twice, the last time in March.
Former Prime Minister Tony Abbott is disappointed his plans have been dumped for 2015.
"Ahh, it's an interesting one," he told Melbourne radio 3AW.
"Given the realities of the situation in the Senate, I can understand it, but I am disappointed by it."
"And frankly I am a little disappointed that more of the people who keep saying we need reform, we need cuts in government spending, we need long-term structural reform, did not get behind the 2014 budget."